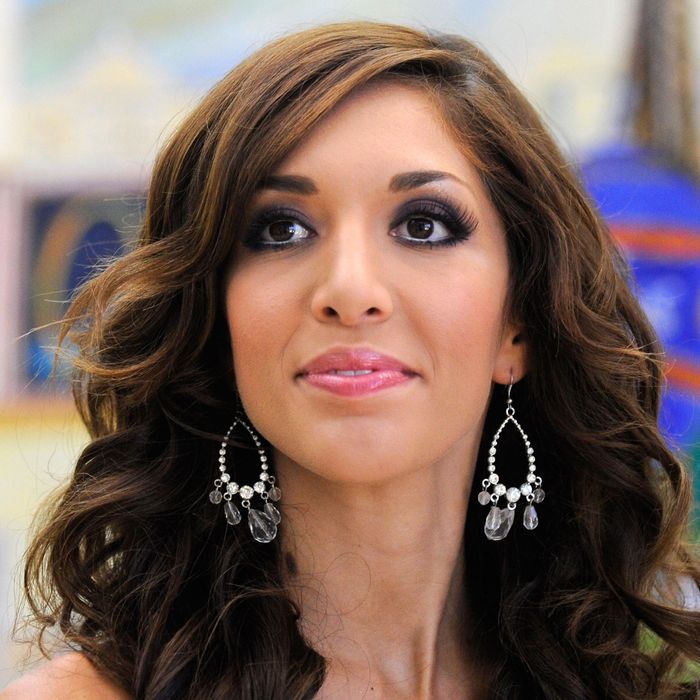 Abraham
Photo: David Becker/FSA/WireImage
Former Teen Mom star Farrah Abraham told the Daily Mail in an exclusive interview that James Deen drugged and raped her, bringing the total number of women who say the porn actor raped them to eight.
"James Deen raped me for his benefit of fame," Abraham told the Daily Mail. "He conspired against me with others that I thought were my friends at the time and that was very hurtful."
"I experienced extreme anger problems and abusive behavior from Deen," she added. "He treated me like he wanted to break me and ruin my career as a reality star-celebrity, as many witnessed."
Abraham was rumored to be casually dating Deen in 2013 shortly before filming a sex tape with him. After allegedly hearing that the tape, which she says was never filmed for public consumption, was about to be leaked, Abraham sold it to Vivid Entertainment for six figures. For his part, Deen called the experience a "drama train" and claims that the two of them had always planned to release the tape.
Abraham's revelation comes almost two years after she told In Touch magazine she had been raped, but declined to name the perpetrator. She told the Daily Mail Deen is the man she was talking about in that interview. "I'm thankful that I have separated myself and gotten beyond how horrible, evil, abusive and a rapist James Deen is," she said.