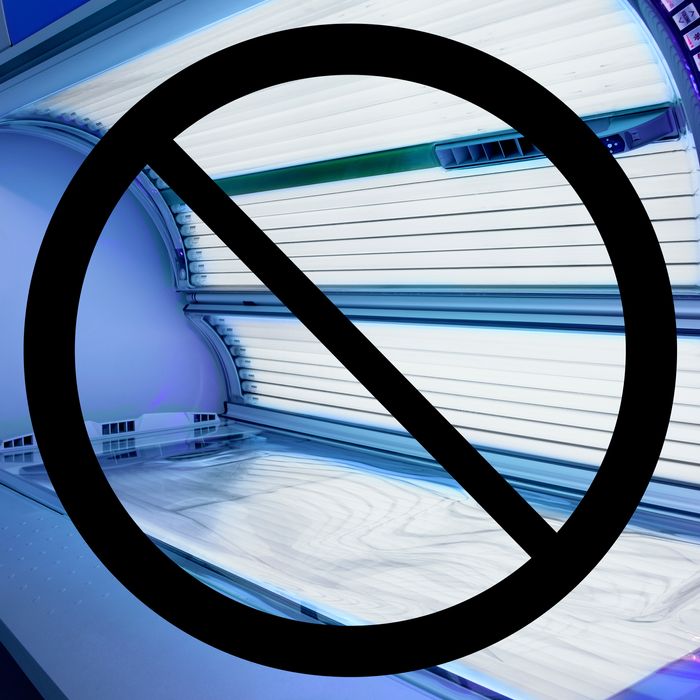 Photo-Illustration: Peter Dazeley/Getty Images
Looks like someone got the U.S. Food and Drug Administration some balls in the office Secret Santa: The FDA announced today that it's proposing a ban on the use of tanning beds and sunlamps by anyone under 18, and will make adult tanners sign "strongly worded" consent forms before using the devices and every six months thereafter.
The FDA can do this because they regulate these products as medical devices. Over the past few years, they've been slowly tightening their stance. In 2013, the agency advised against people under 18 using the devices and later required that they carry "black-box" warnings, but stopped short of an outright ban. Now they're finally coming out swinging, reminding people that tanning-bed use is a "known and preventable cause of skin cancer and other harms" and that the ill effects of exposure to UV radiation is cumulative — so, really, kids and teens shouldn't be allowed near these things.
Adults should stay away, too: Melanoma rates have doubled from 1982 to 2011. The American Academy of Dermatology says indoor tanners have a higher risk of the deadliest skin cancer, and the risk increases with every single use. Plus, who wants to be one of the more than 3,200 people who go to the ER every year thanks to indoor-tanning injuries? The proposed rules are open for public comment for 90 days but we suggest you start embracing your paleness and/or self-tanner now.