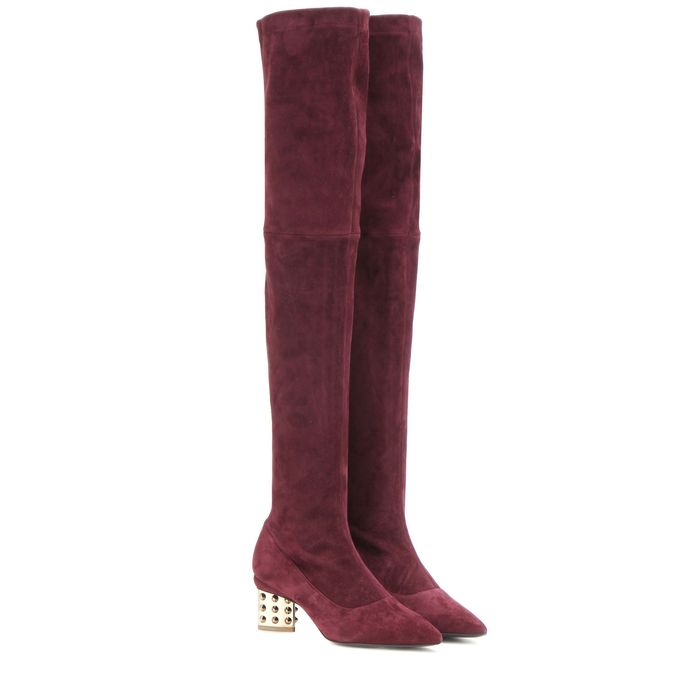 Photo: Courtesy of MyTheresa
Every Friday at the Cut, we're highlighting one great purchase — an item so good, it's worth eating ramen noodles for the rest of eternity. If you're looking for cheap thrills instead, check back on Monday for a pick-me-up that will still leave you cash for dinner.
Buying over-the-knee boots is not for the faint of heart. It takes patience, caution, and the willingness to do all sorts of awkward dance moves as you try to squeeze a leather tube over your calves. These Nicholas Kirkwood boots take some of the pain out of the process because that gorgeous rich suede material is actually stretchy. Not only do they go on smooth like butter, but they'll also lie snug around your legs, avoiding any unsightly bunches. Since oxblood-and-gold is an infinitely stylish color combination for the holidays, pack these next to your velvet party dress.