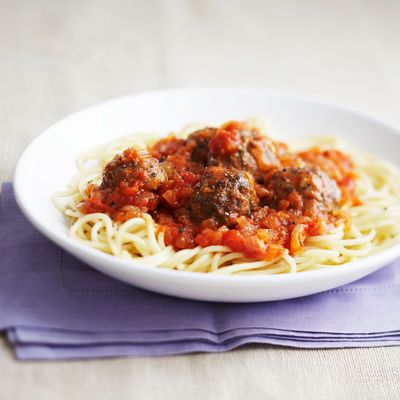 How far would you go?
Photo: Tolhurst, Charlotte/Corbis
How far would you go for free meatballs? Would you give up drinking for a week? Would you promise to call your grandmother back? Would you vow to not think one impure thought about Alexander Skarsgard's 700 abs at least until Tarzan hits theaters … next summer?
Would you voluntarily wear a fedora?
Anthony's Coal Fired Pizza, an East Coast chain of Italian restaurants, has offered up this challenge. On December 12, which would have been the 100th birthday of Frank "Franky Boy" Sinatra, any patron who comes into the restaurant with a fedora propped on their dome will receive a free order of meatballs. One fedora equals two balls. Would you do it? Would ya?
If you look like an asshole, so be it. You did it your way.