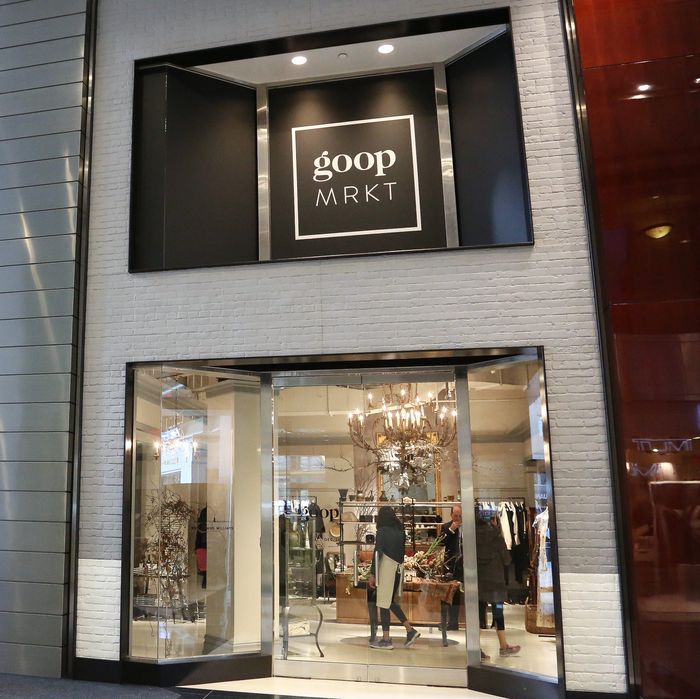 The scene of a several crimes.
Photo: Rob Kim/Getty Images
For most boutiques, losing more than $170,000 of merchandise to theft would be a disaster — but most boutiques are mere stores of commoners. For the shop of Goop, a recent heist was actually a positive.
"Page Six" asked Goop-mom Blythe Danner how her daughter was doing after thieves stole a bunch of super-expensive stuff from the Goop Mrkt pop-up shop in Time Warner Center. Danner said, "I called her immediately. And she said, 'Oh, Mom, it's OK. It's good publicity.'"

What a sunny outlook! Has Paltrow achieved Zen? Was the heist a publicity stunt? Or maybe the Goop Mrkt has earned more visitors  now that it's the site of an infamous crime — like the 10050 Cielo Drive of upscale retail.