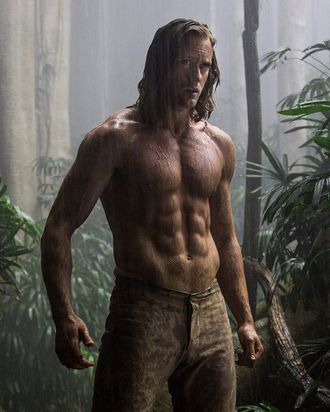 Alexsander Skarsgard teaches you how to count!
Photo: Jonathan Olley/Warner Bros
We here at the Cut like our men objectifiable, among other things, but we realize not every man exists solely to make us thirsty, and not every photo of a hot dude without is shirt is an occasion for the expression of bald lust.
Take, for example, this photo of Alexander Skarsgård in a just-released promo shot from the remake of Tarzan, out this summer. This seems like a good opportunity to brush up on our counting skills. (If coloring books are adult-friendly now, I don't see why basic counting games can't be, too.)
Look at this picture and use your finger to count how many abs appear on his torso: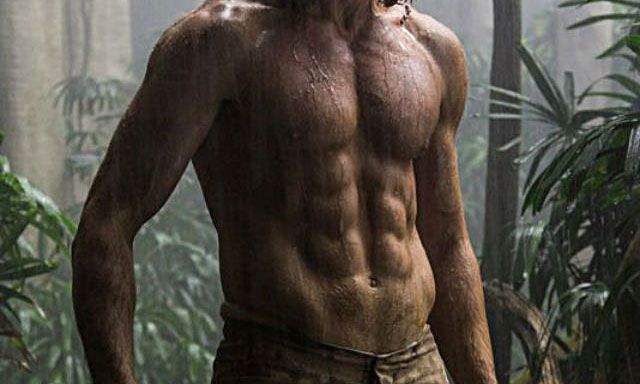 Do you count eight abs total? Good. Now, for part two: If there are six beers in a pack and six pudding cups in a Swiss Miss combo pack, can any man have eight abs in his ab pack?
Solution: No. There should only be six abs. Alexander Skarsgård has a surplus of two abs. This is a ridiculous number of abs.