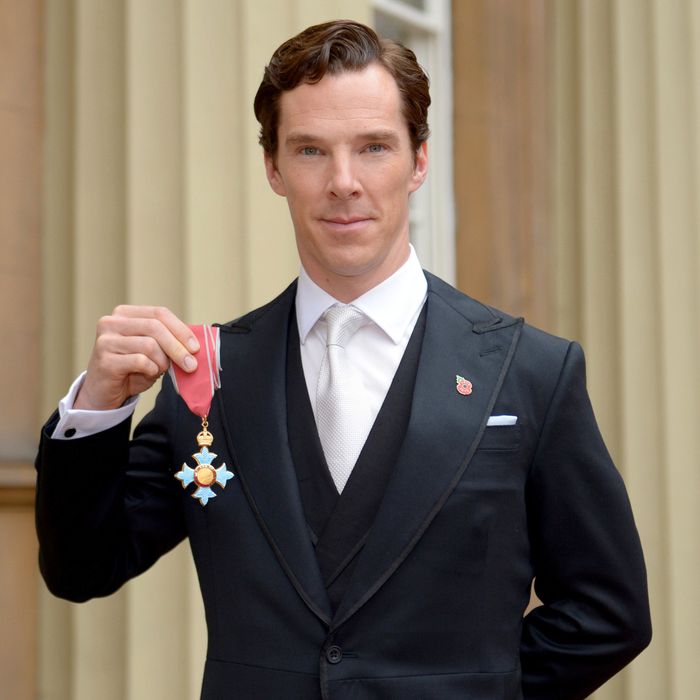 "Many people think that I am hot."
Photo: WPA Pool/2015 Getty Images
Every once in a great while, I have occasion to think about Benedict Cumberbatch: the English word soup of his name, the Boston accent he attempted in Black Mass, the way he looks eerily like this kid I knew in college. As someone who has never seen the television series Sherlock that Cumberbatch stars in, or Star Trek, which allegedly also features the lanky English nobleman, I have very little information to go on when considering the 39-year-old actor — his life, his fears, his loves, his pursuits. But one thing I do know is that droves of men, women, and children find Cumberbatch wildly attractive. And I'm determined to get to the bottom of why that is before the end of 2015.
Just this morning, Entertainment Weekly (a magazine of repute that covers celebrities and other such things) released its next cover: Benedict Cumberbatch all dressed up as his character Doctor Strange for the forthcoming Marvel film of the same name. Without knowing anything about this movie or franchise, I see this image of Benedict Cumberbatch and think, Huh, another argument for the necessary banning of goatees, but I do not feel aroused or inspired or turned on. In fact, I would like to not look at this photo ever again. The Entertainment Weekly cover forces me to reckon with my confusion about what exactly people see in the scrunched-up eye area, the long face, the orange-brown lightly gelled hair, the smugly evil smile. What about this face is attractive? What is it that I am missing? A pity to have to miss out on one corner of the thirst Zeitgeist.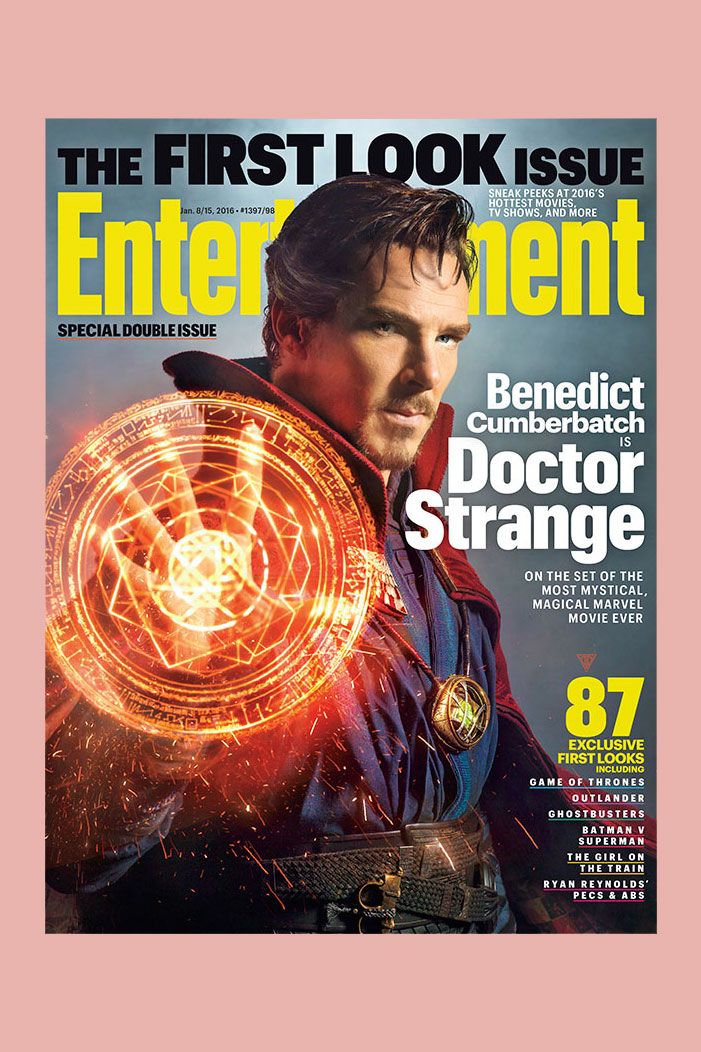 In consulting a handful of Cumberbitches or Cumberbabes or Cumberlovers, as they like to call themselves, this is what I was told: Benedict Cumberbatch has "confident movements" and a "sexy voice," and the character he plays on the show Sherlock is a "sexy character." What's more, he has "high cheekbones, [a] sonorous voice, rich-as-hell vibe," and all I had to do was "imagine he's in some ridiculous tux at a big English estate that he owns and he's kind of mean to you in his haughty voice" if I wanted to get my motor running. Another commented that the one thing she found attractive was his ability to make otter faces.
Strangely, there was very little commentary on Cumberbatch's physical appearance, so I did due diligence and went looking myself. Here is what I found.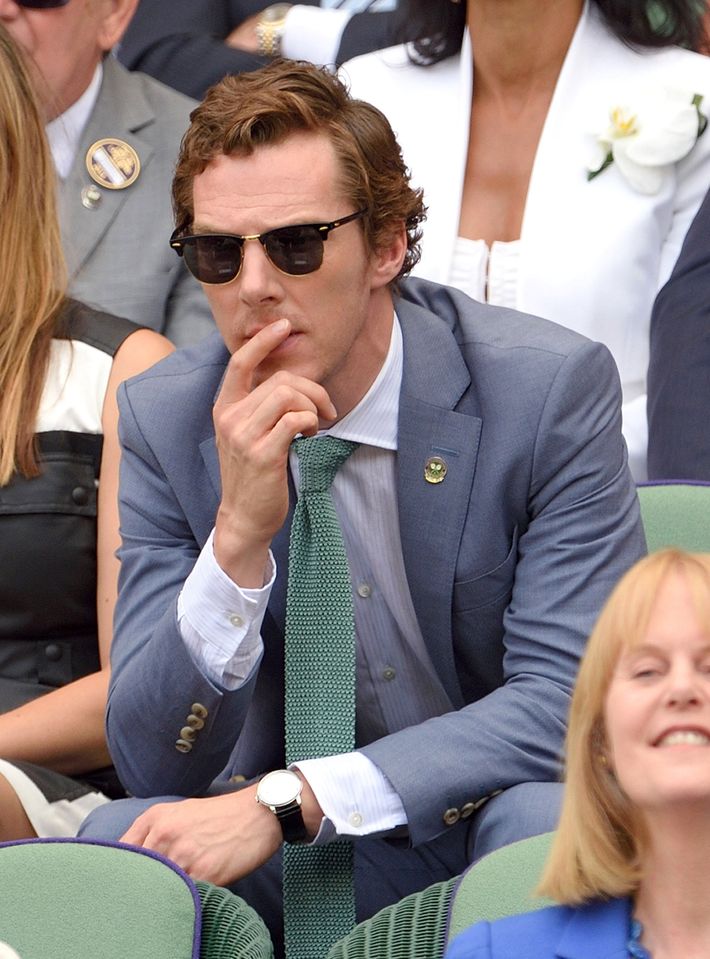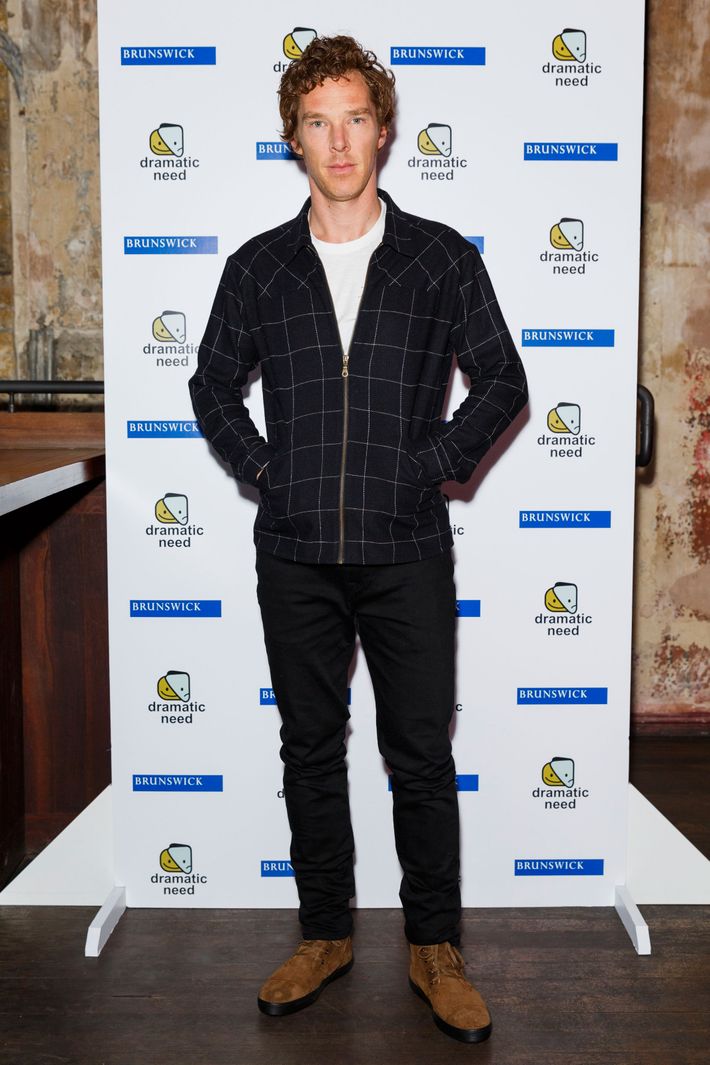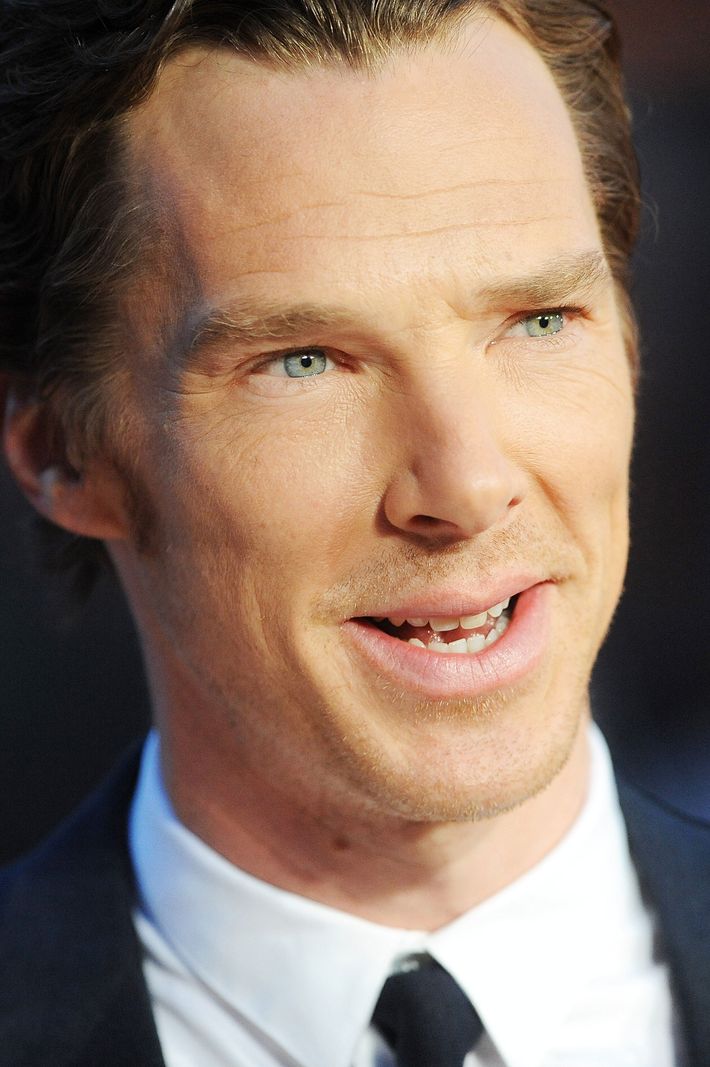 Not for me.
But hey, that means there is more Cumberbatch for everyone else to love.