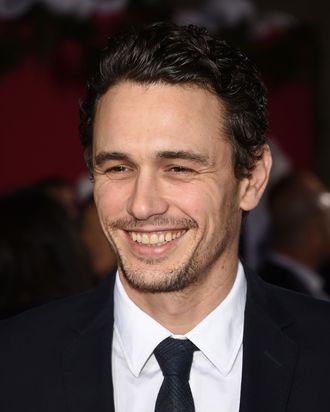 This guy again?
Photo: Jason Merritt/Getty Images
In the Great Ongoing Art Project that is James Franco's life, we have seen the chisel-faced actor take on several different forms of being: poet, writer, director, model, comedian, performance artist, social-media darling, and now — just when we needed it most — app developer. Released today to the Apple Store is Rando Franco, an app where, well, the artiste is present.
Here's what you're missing if you haven't yet scrambled to download it: James Franco's social feed (his beguiling Instagram and less fascinating Twitter), three short clips of Franco talking to his fans, and a short sketch wherein Franco discusses Gwyneth Paltrow and stones and birds and god knows what else. There is allegedly more content to come, but I'm already regretting giving over some of my valued storage space to Franco's empire in the making.
But don't pity me: Unlike a lot of my other bullshit apps, this one was free. Shia, you got next.