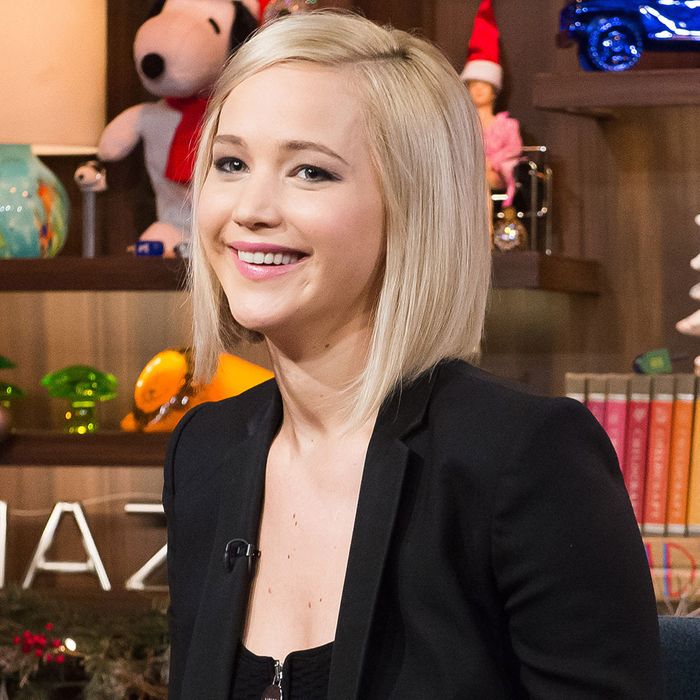 Jennifer Lawrence.
Photo: Charles Sykes/Bravo
Jennifer Lawrence appeared on Watch What Happens Live Monday night where she played "Plead the Fifth," a surprisingly successful gossip-extracting game devised by celebrity headline alchemist Andy Cohen. She admitted to a number of fun, mildly salacious activities like: kissing, getting high.
"Liam and I grew up together. Liam's real hot," Lawrence confessed after Cohen asked if she'd made out with her Hunger Games co-star off-screen. "What would you have done?" Good question, Jennifer. For me, the answer is make out with him. For her, also, the answer was: make out with him.
Lawrence also confessed to smoking weed before an Academy Awards taping, which is shameful — please show some respect to the highest play-pretend honor our country awards and attend sober like everyone else.
Thank you.