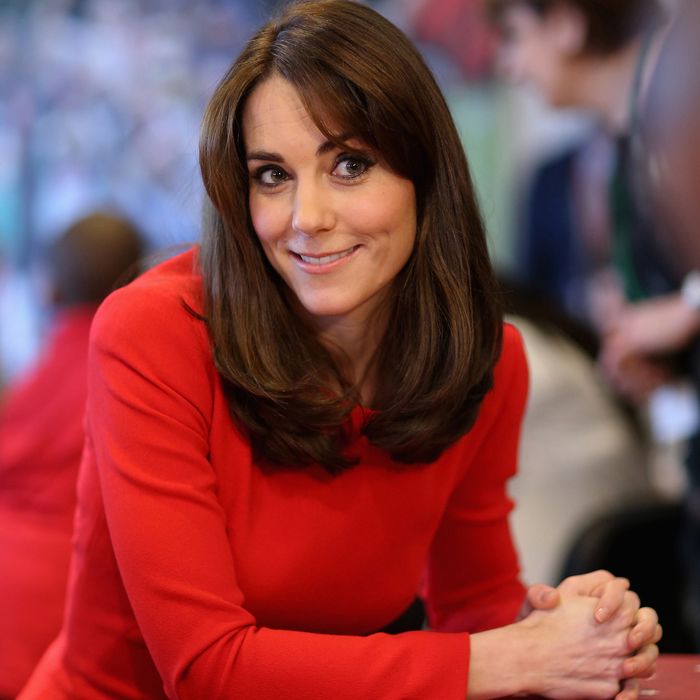 What do you think of when you think of a royal Christmas? A large room. A bare tree. A long table with a king at one end and a queen at the other end, and they're sitting quietly while money burns in another room. Yes, yes — we know. Kate Middleton allegedly has a different idea, however.
The Daily Mail reports that friends of Duchess Kate Middleton claim she has "spent hundreds" on "gaudy" decorations for Christmas this year for her home at Anmer Hall in Norfolk.
Incredible.
Decorations, they claim, including "glittery baubles," "flashing tree lights," and "mounds of tinsel."
Unbelievable.
Decorations which, they claim, her two-year-old son George "apparently loves."
Absurd.
The rest of the royals allegedly share your, I assume, unabashed revulsion at Middleton's glittering holiday shenanigans. From the Daily Mail:
"Some of the Royals are rather snippy about what they call the 'Alternative Anmer Christmas' and I've heard one say 'It's the Cambridge way or no way.'"
And what of the tree, you're wondering? Oh, I'm sorry — did you mean trees?
The usually conservative Kate has bought two trees, the smaller of which has been dressed with flashing fairy lights for George and his seven-month-old sister, Charlotte. A larger tree has been dressed in a more tasteful colour scheme for the main house. 'Kate has gone all out and there's a lot of glitter, sparkle and Christmas cheer,' says one source.
Flashing fairy lights? Two trees? Certainly you must agree this is all just too much.
But, one second — what's this? Excuse me? Might it not be Kate at all, but William who has instigated this anti-royal Christmas nightmare?

"It's not Kate, but William who has instigated this. He wants an ordinary, fun, family Christmas in his own home and that's what he's engineered."
Has no one told him no?
"No one's said 'no' or told him it's not the done thing."
It has just been accepted?!
"It has just been accepted."
Just incredible.