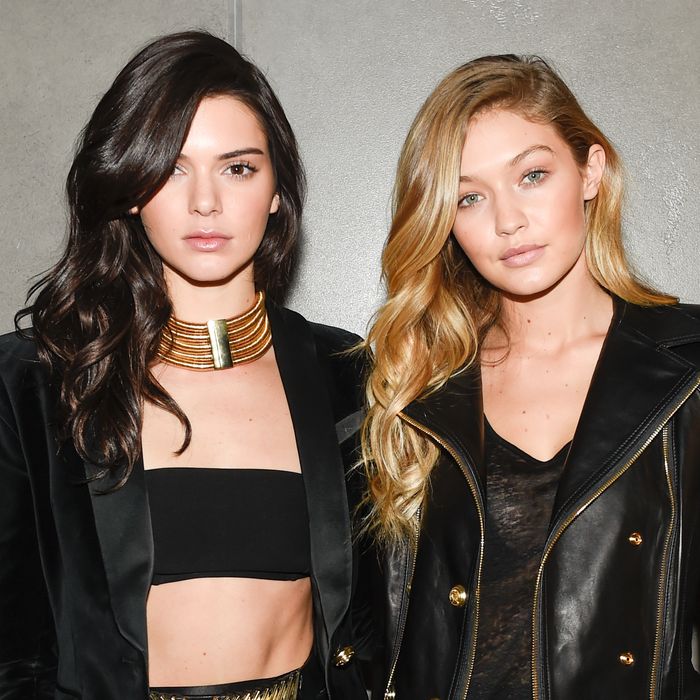 Can I have $5?
Photo: Neil Rasmus/BFA.com
Not only are Kendall Jenner, Cara Delevingne, and Gigi Hadid gorgeous supermodels, but they also make more money than you will in five years, simply by posting a single Instagram. Life is so unfair.
CR Fashion Book reports that brands will pay the trio of beautiful besties between $125,000 and $300,000 for a single social-media post. Second-tier models like Karlie Kloss, Miranda Kerr, and Behati Prinsloo can earn up to $50,000 per post. Why even spend time designing your own clothing line or pursuing acting when you can make a bunch of money from bed? Ah, right, passion.