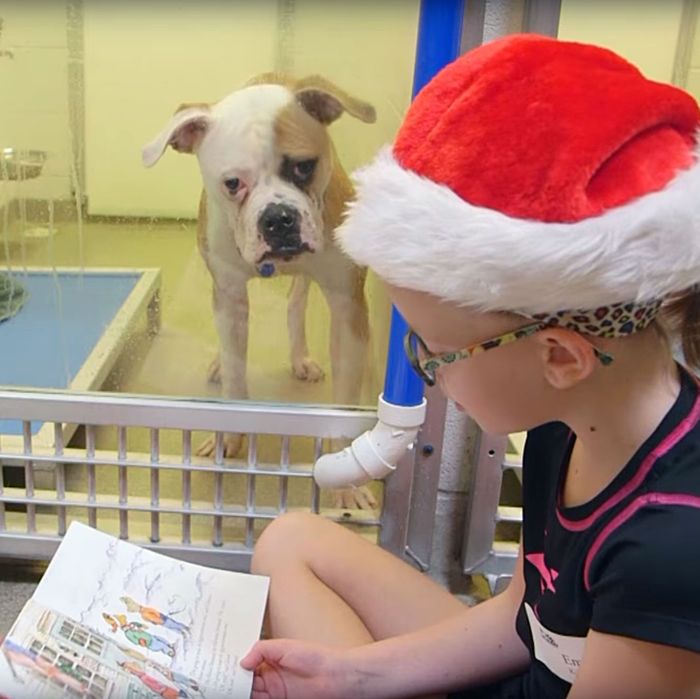 When you think of things dogs need, you might think bones, dog food, a nice soft floor to sleep on, probably water. You — smart animal-lover that you are — might not think "to hear books read aloud by kids," because kids' books are written mostly for kids' consumption. But, aha, you are wrong. Kids reading books to dogs may appear dumb, but it's incredibly cute to watch.
Members of Club HOPE, an after-school club for elementary-age students at the Humane Society of Missouri, took part in the first annual Deck the Howls in mid-December, giving shelter dogs the chance to socialize and be around people, which better prepares them for adoption. Kathy Warnick, president of the HSM, told People, "Our shy dogs learn to relax around new people and our high energy dogs learn that calm behavior is desirable." She added, "The program allows the kids to improve their reading skills by offering an easy and attentive, not to mention adorable, listening audience."
Damn, those dogs love books.