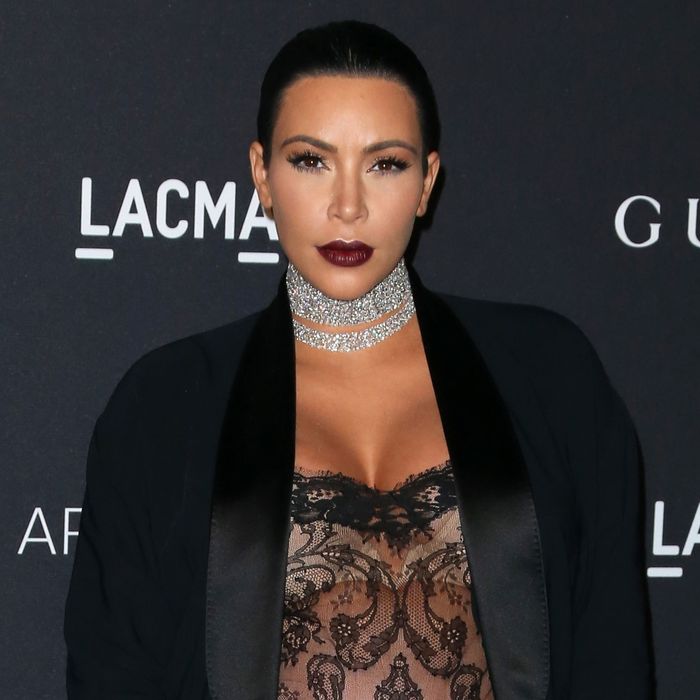 Mmm placenta
Photo: Frederick M. Brown/Getty Images
Eating your own placenta probably doesn't do anything except gross out everybody around you, at least according to science. But that hasn't stopped celebrities like Gaby Hoffman and January Jones from literally feasting off their own organs. Now, Kim K has joined their ranks.
Kardashian wrote on her website that she's had her placenta freeze-dried and put into capsules, which she's been swallowing daily for a boost of energy and to keep postpartum depression at bay. "Every time I take a pill, I feel a surge of energy and feel really healthy and good," she writes. "I totally recommend it for anyone considering it!"
If an endorsement from a Kardashian is all you need to convince you to consume a part of your own body, there's always the placenta cookbook.