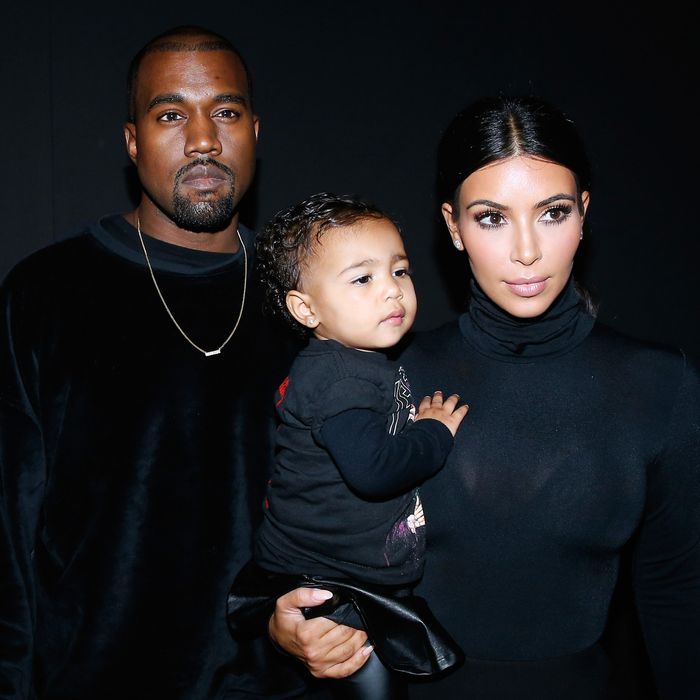 You know the old saying: The family that's related to each other, looks like one another.
Photo: Bertrand Rindoff Petroff/French Select/Getty Images
I just read this Saint West–related headline from People — "Guess Who Kanye and Kim Kardashian West's Son Saint Looks Just Like!" — and let me tell you, I am shocked at the answer.


Can you guess? Go on! I won't judge you if you get it wrong. Just guess!! Okay, I'll tell you. Saint West looks just like his sister, North, a source close to the family tells People exclusively. Can you believe it? A baby looks like a baby that it is related to!
And in a further twist, Saint resembles both his father, Kanye, and his mother, Kim. Genetics, amirite?