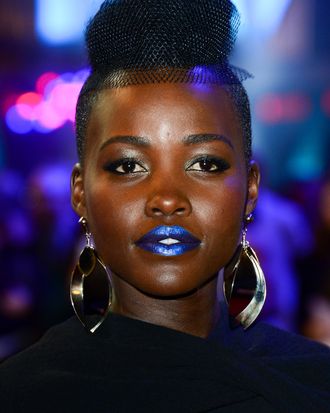 Lupita Nyong'o.
Photo: Jon Furniss / Corbis
Nerds young and old are rejoicing this week as Star Wars: The Force Awakens finally arrives in theaters. The J.J. Abrams–directed film is getting great reviews and it reportedly appeals to both male and female viewers, so hey, maybe nerd stuff isn't so bad after all. But with all this yadda yadda yadda-ing about this space film's success, we'd be remiss if we didn't address one thing that has really been on our minds: Lupita Nyong'o and her space-age-inspired red-carpet fashion. When we all live on Mars one day, is this what we'll be wearing?
The Academy Award–winning actress plays a tiny animated alien named Maz Kanata in The Force Awakens, so viewers won't be seeing Lupita's actual face onscreen — but that doesn't mean she's been relegated to shrinking unnoticed at the premieres. Instead, Lupita has shined in looks that are sleek, futuristic, and showstopping; she even wore a ZAC by Zac Posen dress coded by teenage girls that we so loved. Those "star wars" may have "happened" a long time ago in a galaxy far away, but Lupita is effortlessly making us yearn for the bright future. (But without the hoverboards, please.)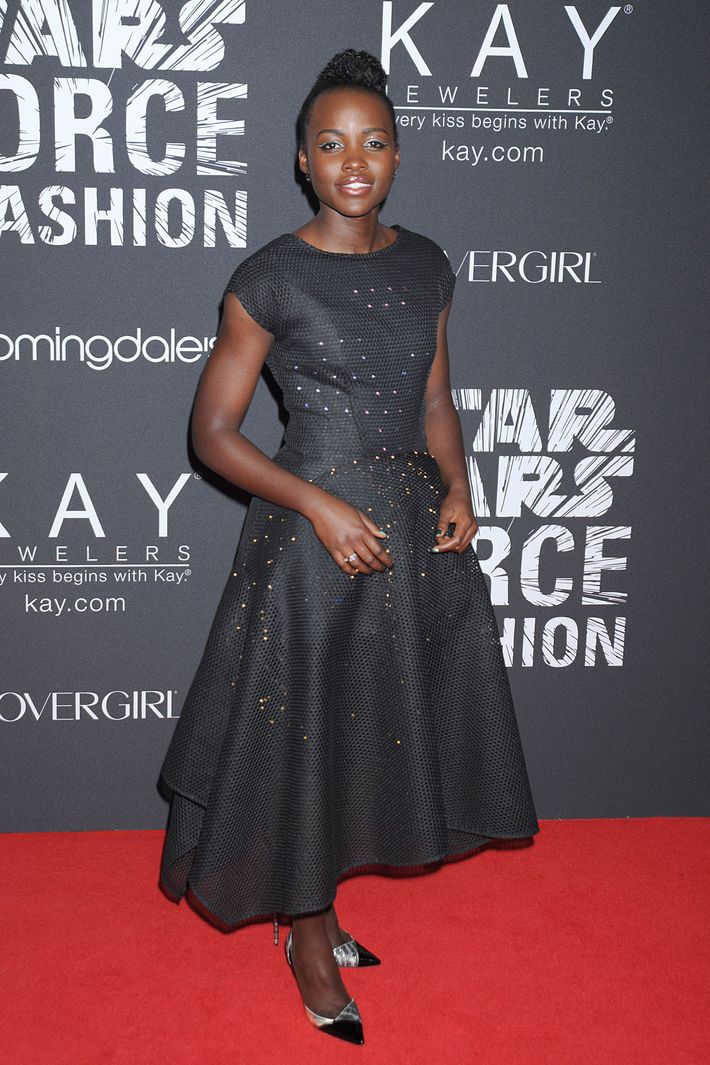 At the Star Wars Force 4 Fashion Event in New York City, wearing a one-of-a-kind ZAC by Zac Posen dress coded by teenage girls from across the country through Google's Made with Code initiative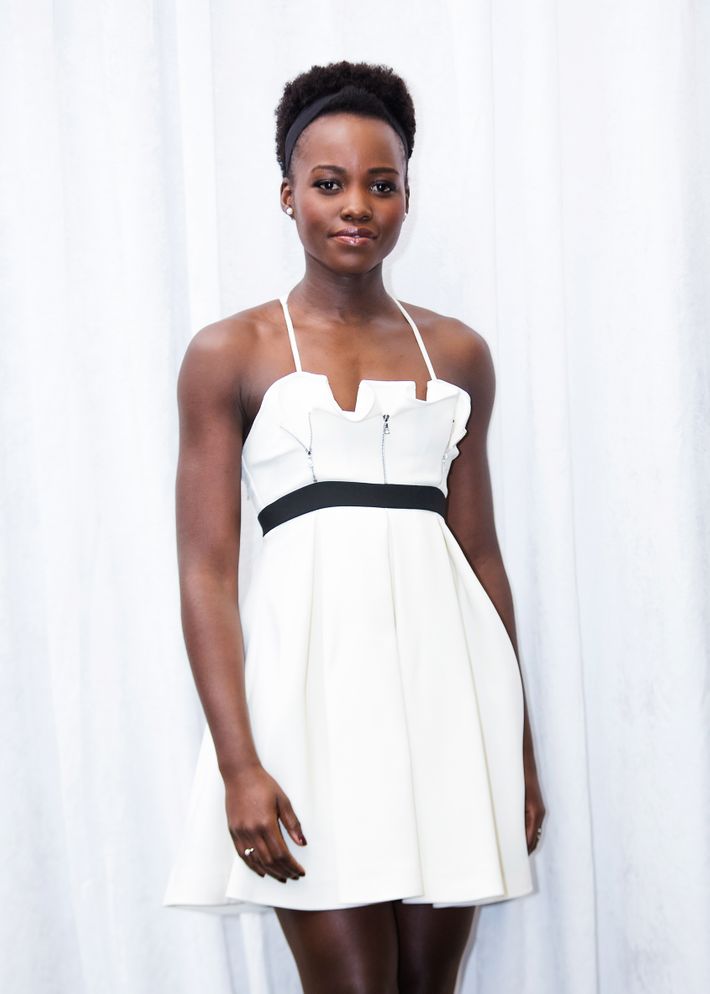 Channeling a chic Stormtrooper at a Force Awakens press conference in Los Angeles on December 4.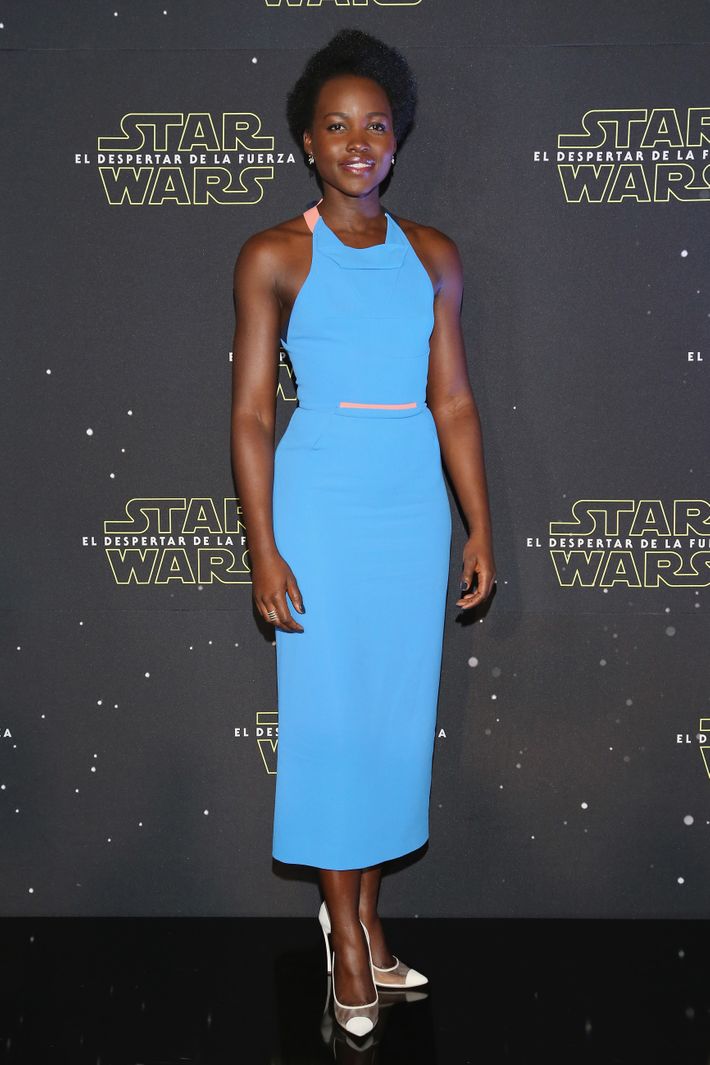 Wearing Roland Mouret at a Force Awakens photo call in Mexico City on December 8.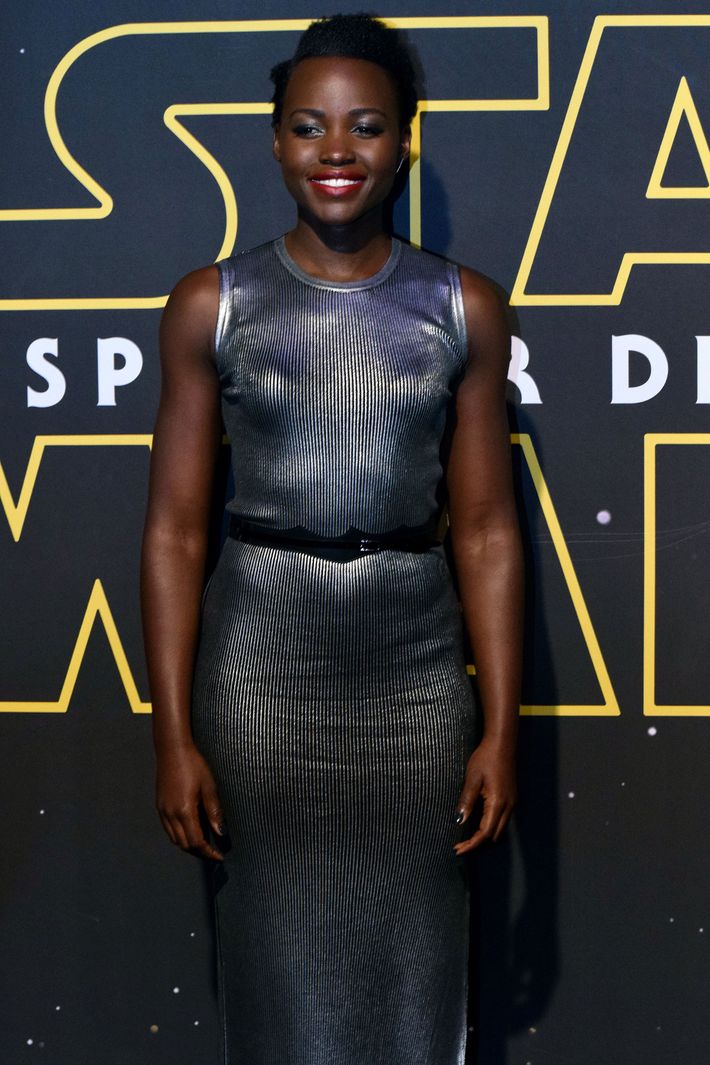 In Louis Vuitton at the Mexico City premiere of The Force Awakens on December 8.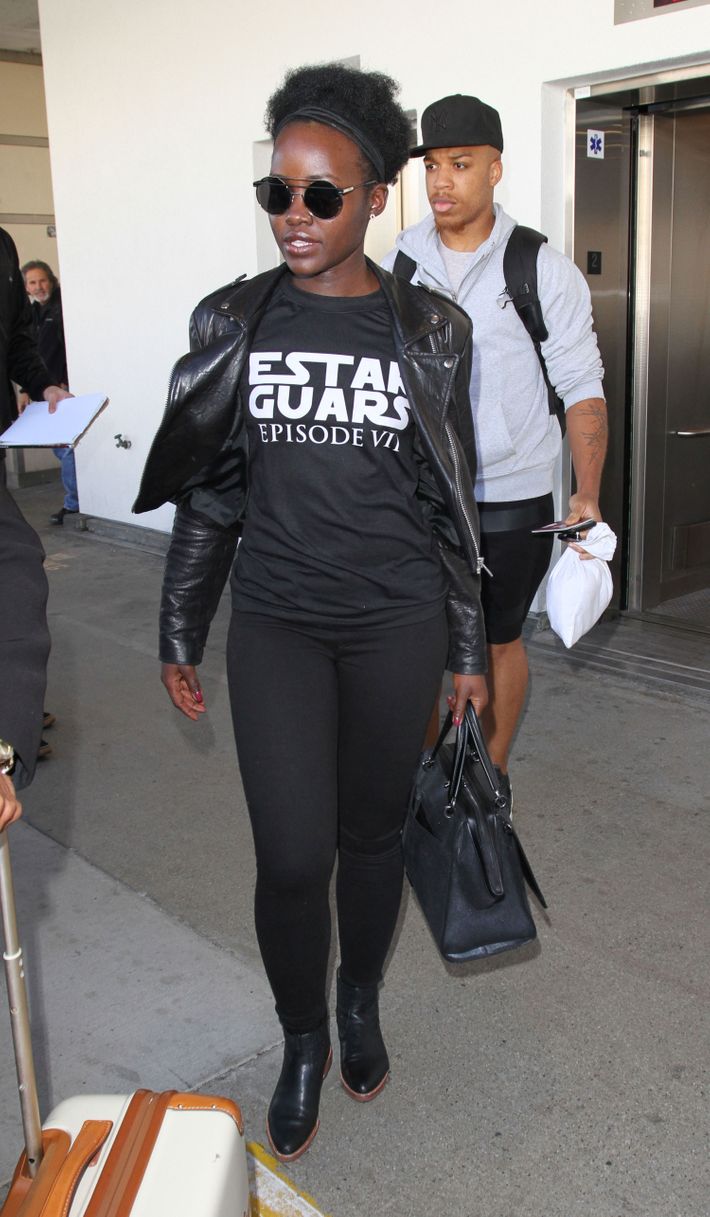 Photographed in Los Angeles on December 11 wearing a Spanish Star Wars T-shirt that was made by co-star Oscar Isaac's uncle.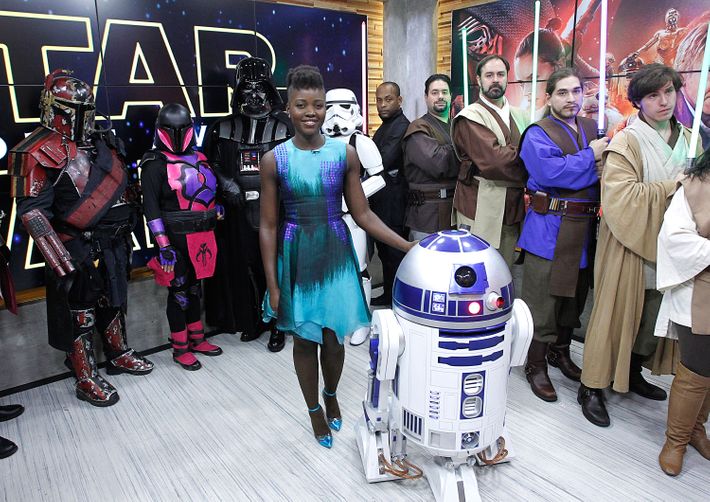 Appearing on Good Morning America in New York City on December 11.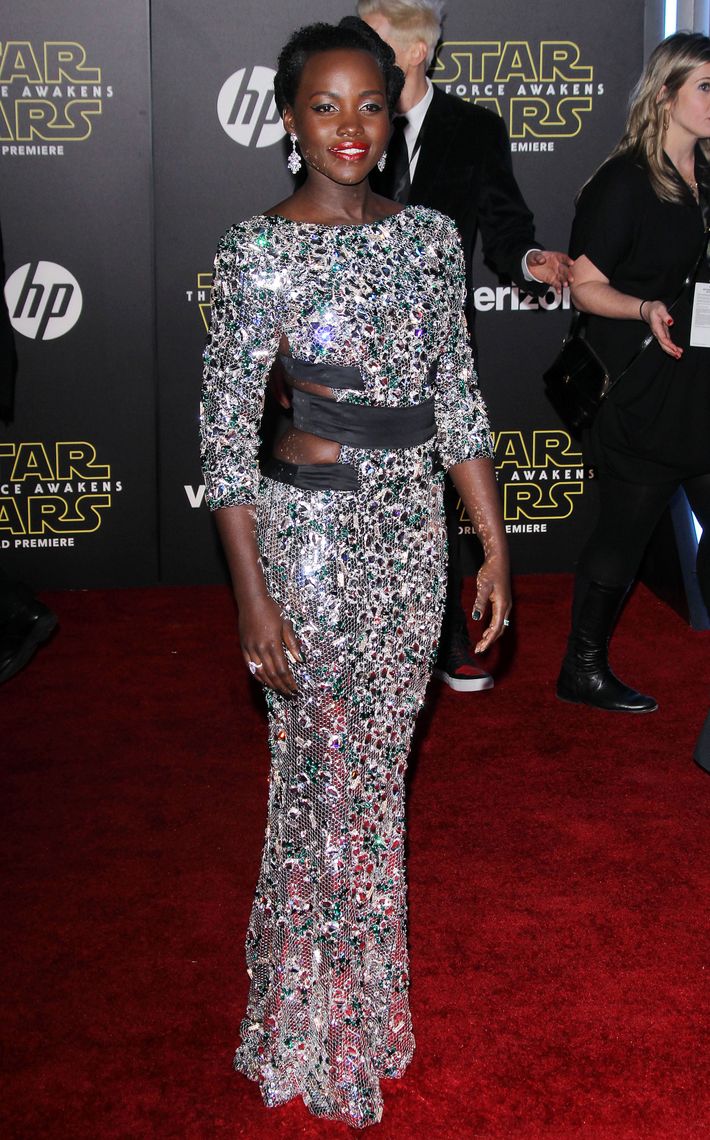 Wearing Alexandre Vauthier Couture at the Hollywood premiere of The Force Awakens on December 14 …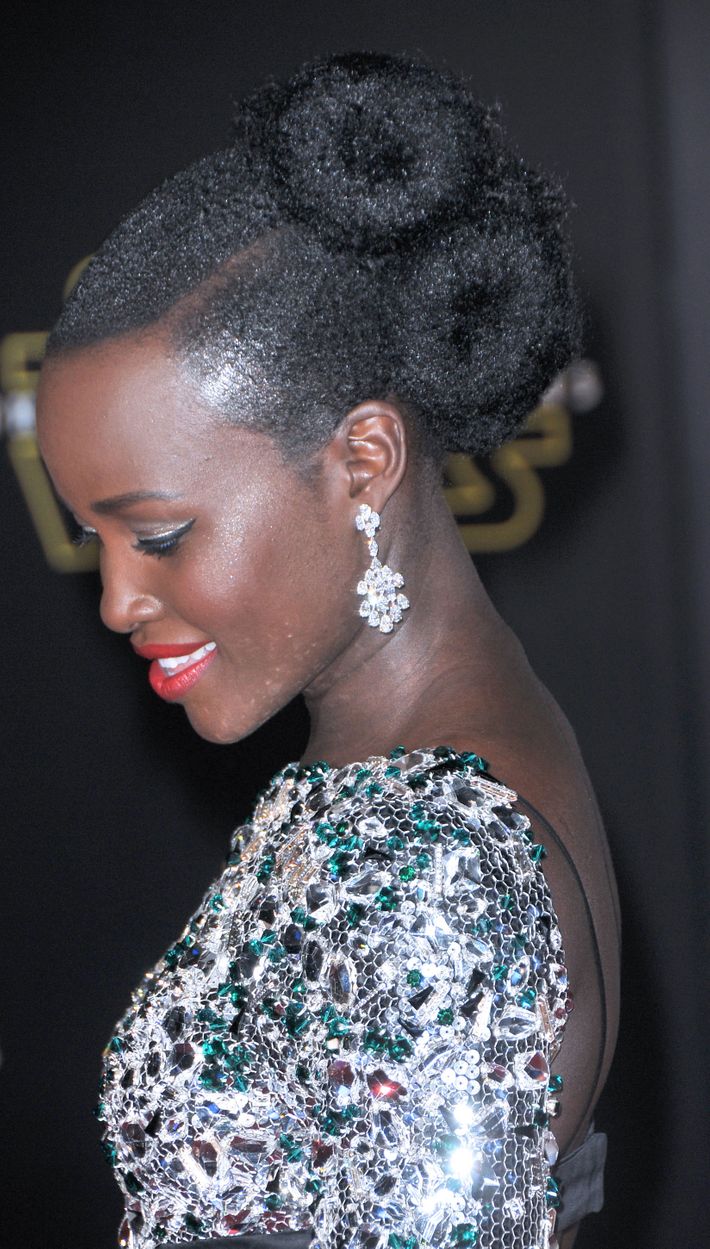 … with a subtle shout-out to Princess Leia.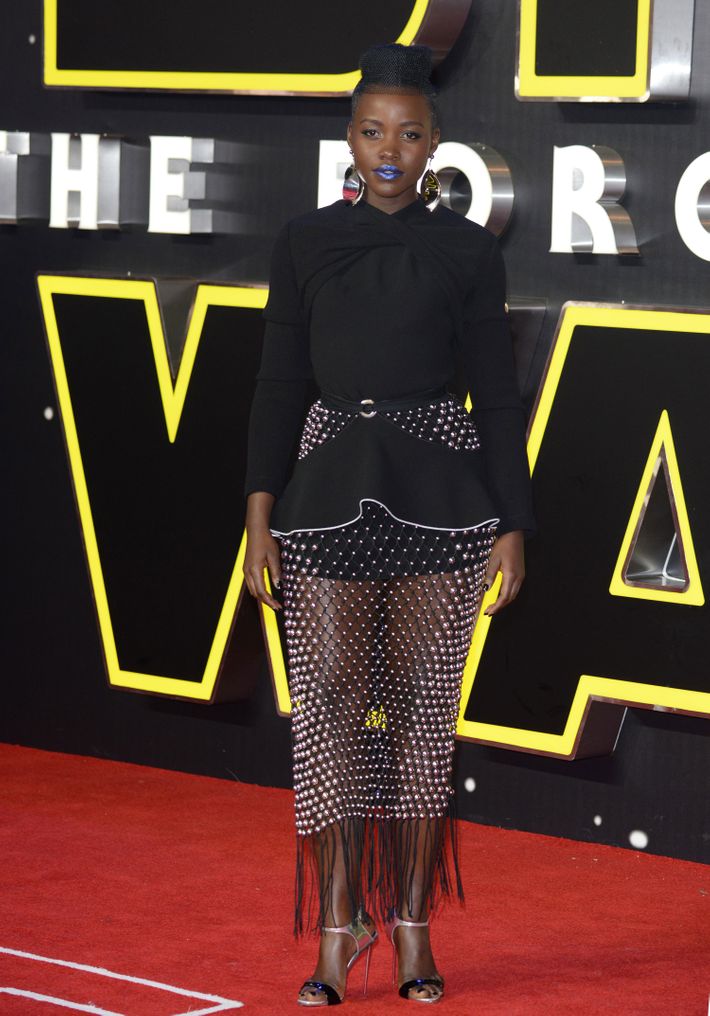 Wearing a Proenza Schouler dress and Giuseppe Zanotti heels at the London premiere of The Force Awakens on December 16.