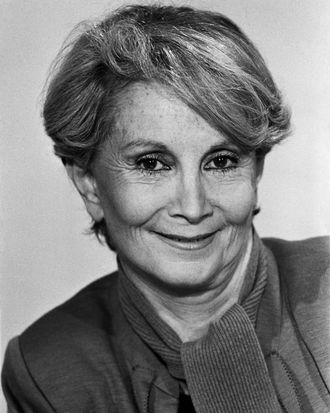 Paris brothel-keeper Madame Claude died at the age of 92 last weekend.
Photo: Universal/Corbis
"There are two things that people will always pay for: food and sex," Madame Claude once said. "I wasn't any good at cooking." The Paris brothel-keeper ran what many considered the world's most elite call-girl service. Last weekend, Claude reportedly died at the age of 92 at a hospital in Nice.
Claude reigned over a posh international scene particularly in the 1960s, procuring more than 500 women at one point from her Champs-Élysées brothel. Though she'd never reveal her clients, Claude was rumored to serve a clientele of the highest class: John F. Kennedy (who supposedly asked for "a Jackie lookalike 'but hot.'"), actor Marlon Brando, Charles de Gaulle, the Shah of Iran, and the late Libyan prime minister Muammar Gaddafi. According to Vanity Fair, the CIA enlisted Claude's services to "keep up morale" during the Paris peace talks. "She will take many state secrets with her," a former Paris police chief told Agence France-Presse. "She was a legend."
In interviews with potential hires, Claude emptied women's purses to judge their character, according to the Washington Post. Once hired, women went through a "finishing school" to master manners, history, and politics. At the same time, Claude was charged with exploiting these women: She mandated and paid for makeovers (luxe clothing, daily hair appointments, and cosmetic surgeries) but later required her charges to work off the costs. Once they had been made elegant, some women ended up marrying their clients. Claude's work was contested: One French actress, who shadowed and ultimately played Claude in a 1977 film, called her services "sexual indentured servitude."
Born Fernande Grudet in France in 1923, Claude told people she was educated by nuns and imprisoned in a concentration camp during World War II because of her association with the French Resistance — although these claims were contested in a 2010 documentary.
In the mid-'70s, Claude left France for Los Angeles, fleeing $3 million in unpaid taxes, and was jailed upon returning to France. Later, in 1992, she was found guilty of pimping but didn't serve jail time. Then she withdrew from the public life.