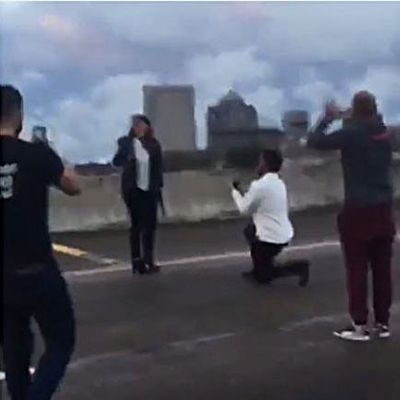 So romantic.
Photo: Mlwycoff
A Houston man thought it would be romantic to shut down the city's busiest freeway so that he could propose to his girlfriend. Unfortunately, every single other person using the public highway did not find it romantic.
Twenty-four-year-old Vidal Valladares has been charged with a class-B misdemeanor for blocking traffic on I-45 on Sunday to propose to his girlfriend of a year and a half, Michelle Wycoff.
"I'm feeling bad, and of course," Valladares told ABC13. "I'm wanting to apologize to everyone if I caused any problems. That wasn't my intention in the beginning. I just wanted to do something different."
May this please be the end of stunt proposals.