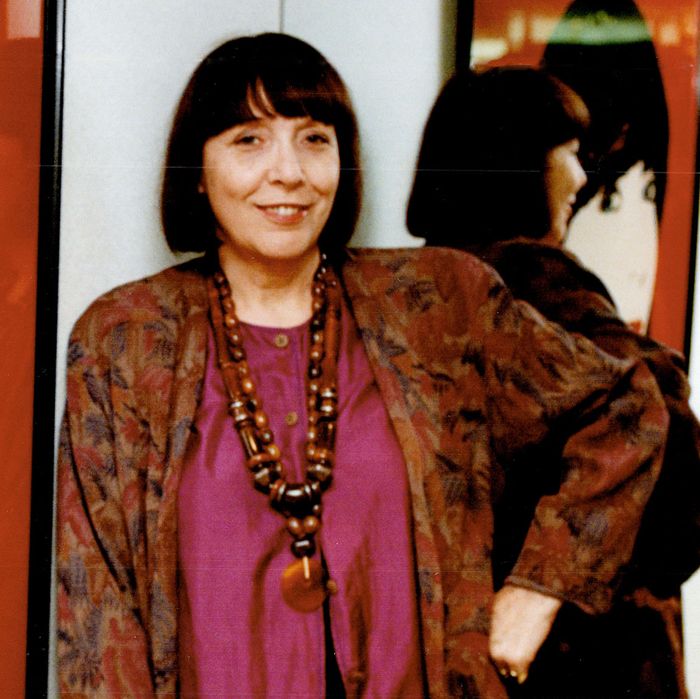 Mariuccia Mandelli.
Photo: Loek/Getty Images
When Mariuccia Mandelli was selecting a name for her fashion line, she opted to title it "Krizia," after a male character in a Plato dialogue about female vanity who spends all of his money on women — a winking choice that epitomized her high-glamour meets intellectual approach. The designer — who died yesterday at age 90, as reported by Reuters — was nicknamed Crazy Krizia for her wild innovations, which included the thigh-skimming microshorts that would come to be known as hot pants. She was known for her use of high-shine metallic fabrics, harmonica pleats, and, on the tamer side of things, making embellished animal sweaters a thing on a high-fashion runway. (Perhaps she was inspired by her surroundings: The Krizia atelier was across the street from the Milan zoo.) Along the way, she extended that more-is-more approach to licensing — even a sparkling wine eventually bore the Krizia label, and the K Club, a Krizia-themed island resort, included staff uniforms designed by Mandelli. She even owned a publishing house that published Woolf and Doris Lessing in Italian.
Though she founded the brand in 1954, Mandelli's high-gloss vision of glamour and excess took hold in the '80s — the brand was seen onscreen on Daryl Hannah in Wall Street and Diane Keaton in Baby Boom; Bret Easton Ellis referenced it in American Psycho. Morgan Fairchild wore it on Falcon Crest ("and in real life," she told the L.A. Times). But while Mandelli may have designed for Nouvelle Society swans, she continued to emphasize practicality. "I like sophisticated, free women," she told Newsweek in 1987. "A free woman can wear anything she feels comfortable in."
While the brand's influence has waned, Mandelli had a big impact on future talents. Karl Lagerfeld, Alber Elbaz, and Giambattista Valli were among those who spent their early careers at the house. (Mandelli fired Elbaz in 2000, to fashion-world outcries.) Of late, young designers including J.W. Anderson have channeled her '80s power vibe. "It is validating to see my vision stand the test of time," Mandelli told W last year. "But I feel strongly that young people should experiment and try new roads and refer to the past with independence."
Italian Prime Minister Matteo Renzi Mandelli told the newswire, "She was an absolute leading light in fashion and for 'Made in Italy', with her creativity, the joy of her colors, and the very Milanese sobriety of Krizia's work." And because this is Italy, she's already been honored in cappuccino art. Viva la Krizia!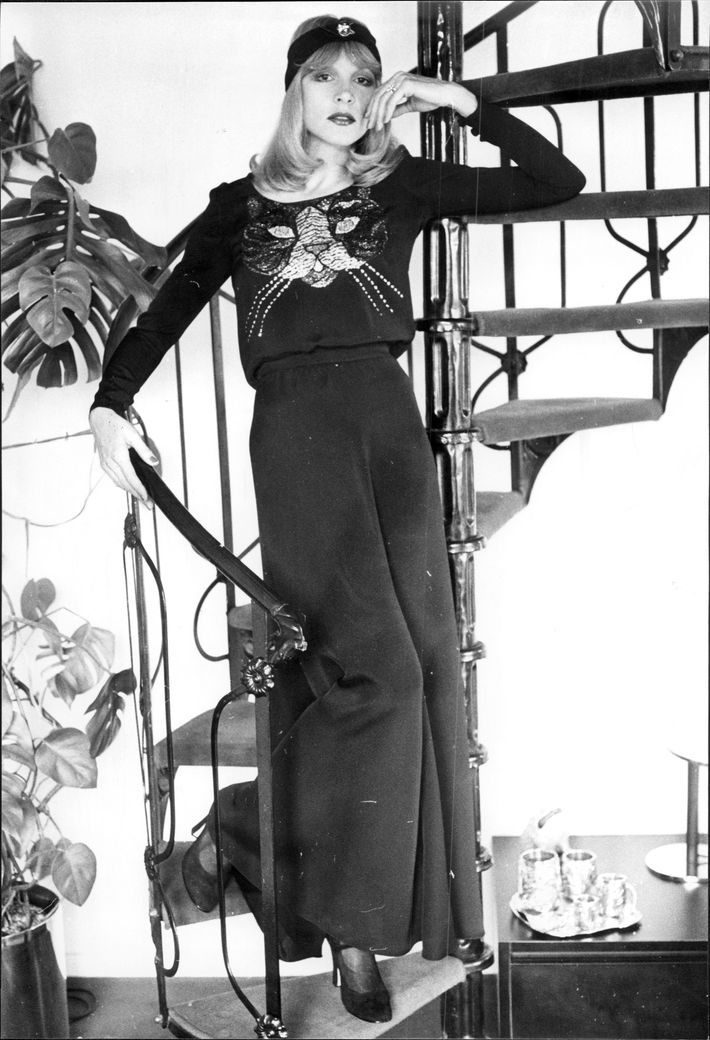 One of Mandelli's animal-print designs from 1974.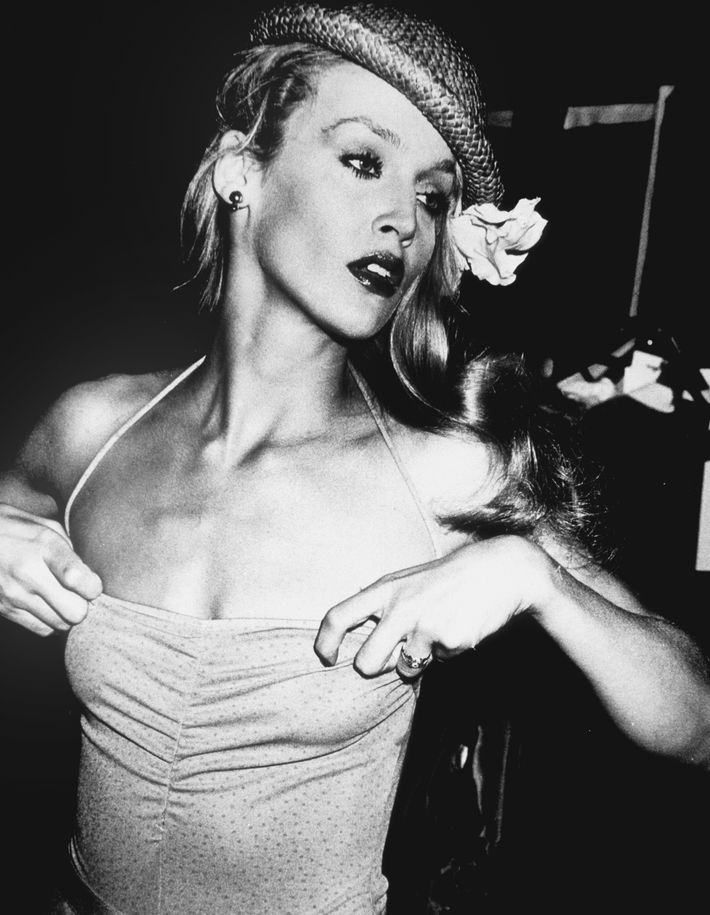 Jerry Hall backstage at a Krizia show in 1979.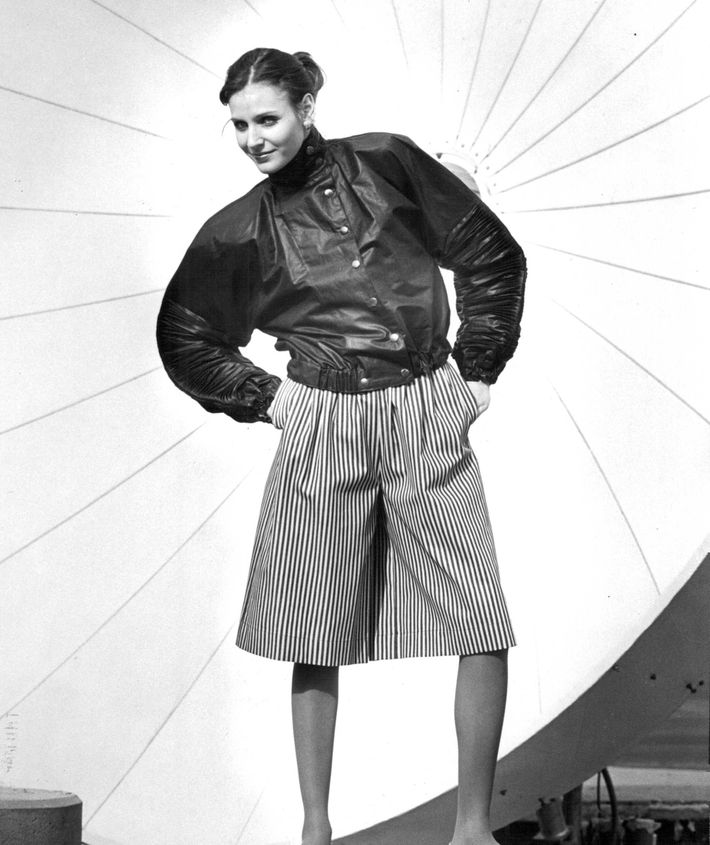 A 1981 design featuring her signature pleats.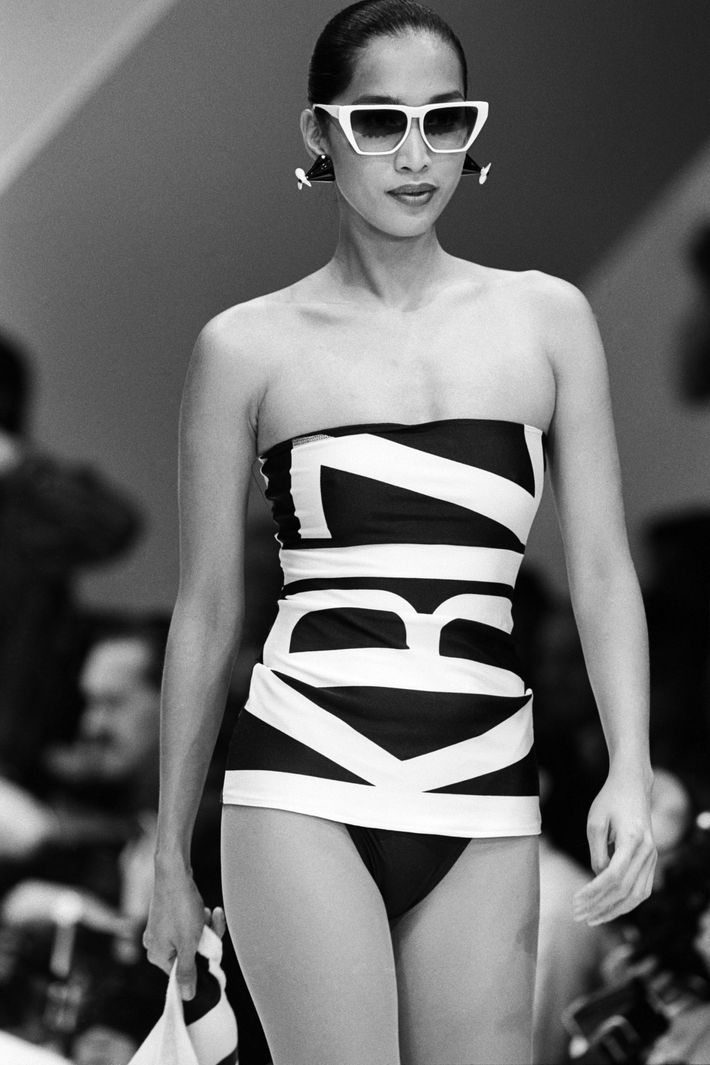 Logomania in 1988.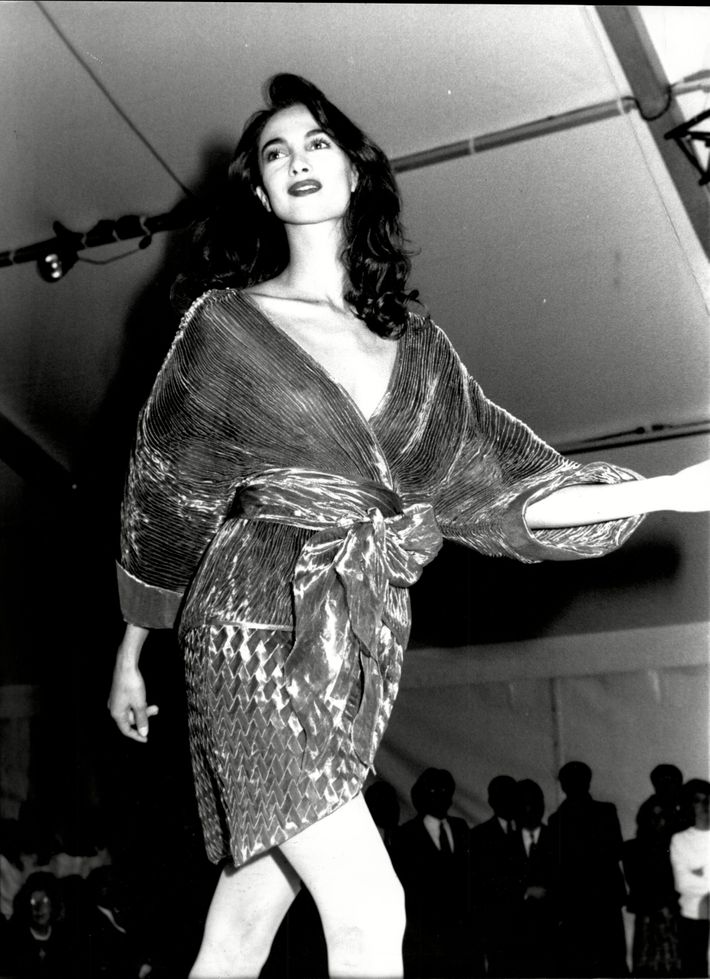 A dramatic wrap silhouette from 1989.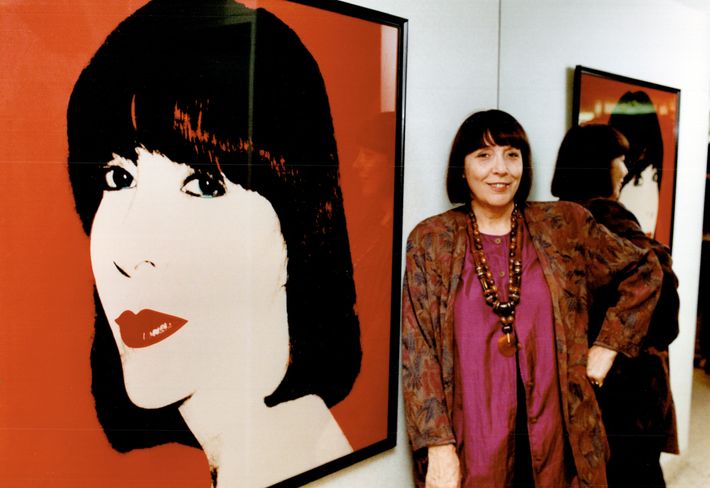 With her Andy Warhol portrait in 1990.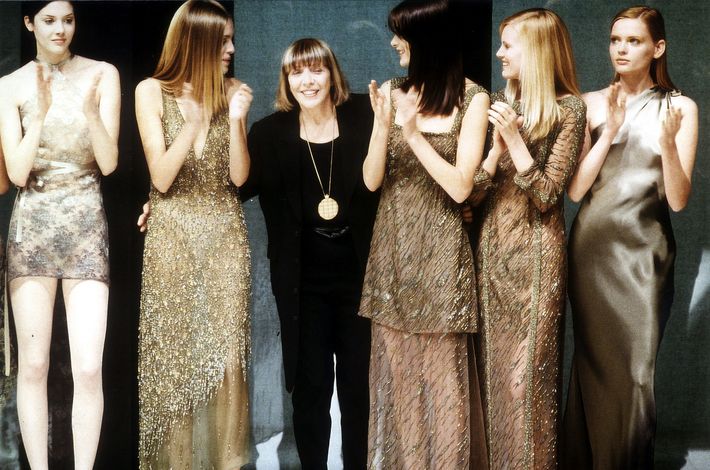 Taking her bow in 1997.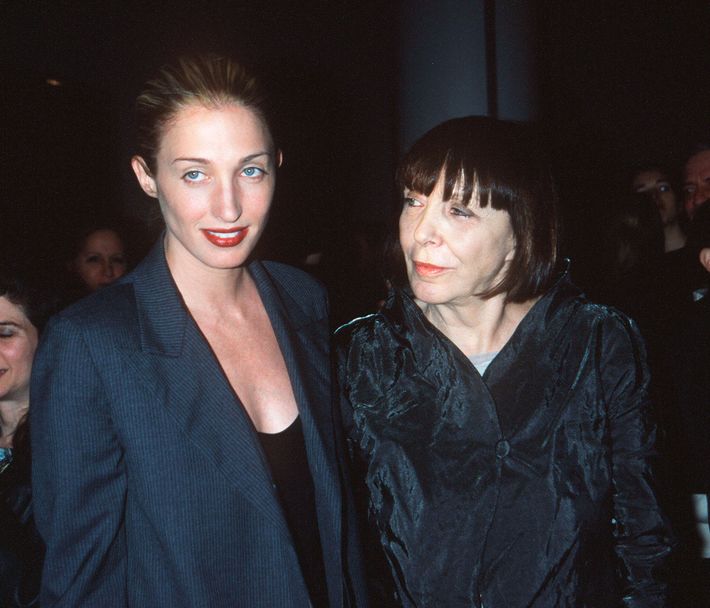 With Carolyn Bessette-Kennedy in 1999.