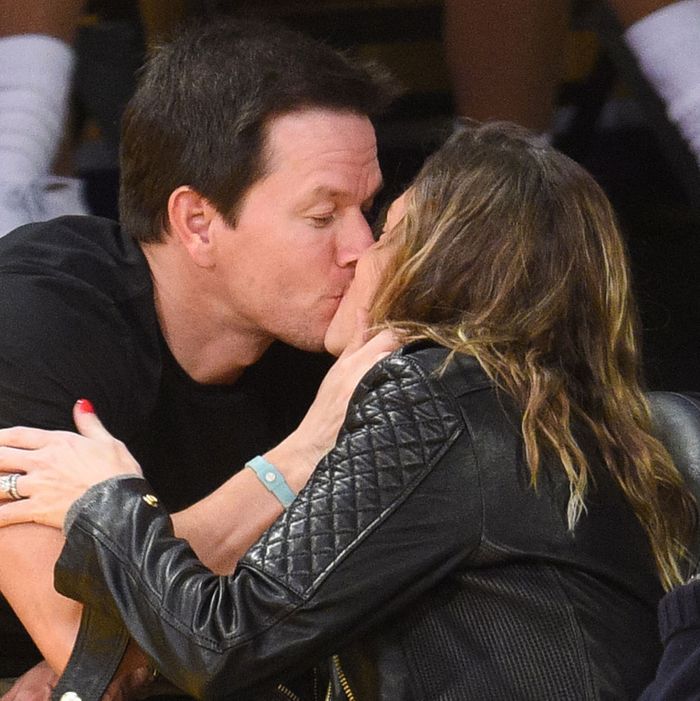 Ewwwww.
Photo: Noel Vasquez/Getty Images
Ella Rae Wahlberg is only twelve years old but she has now experienced what will probably be one of the most humiliating things to happen in her life until she turns at least thirteen. At a Lakers-Rockets game on Thursday, her dad — the honorary mayor of Boston, Mark Wahlberg — was presented with the opportunity to kiss his wife Rhea on the kiss cam, and he took it. He took that opportunity without hesitation.
To make matters worse for young Ella, she was sitting between her parents when the kiss went down, meaning that in all likelihood she got a little taste of the Wahlberg parents' spit. Will she ever recover from being so heinously humiliated in front of thousands of excitable Lakers fans? Can she ever be seen in public again?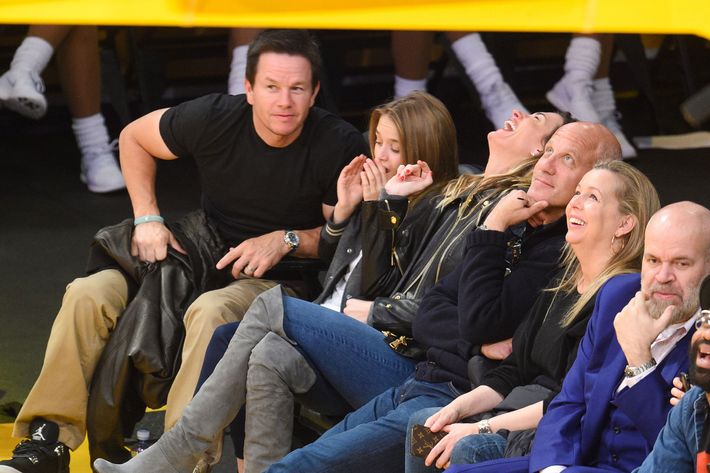 Time heals all wounds, Ella. Please pray that Mark Wahlberg develops some chill.