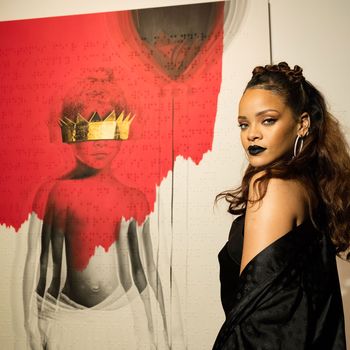 Rihanna.
Photo: Christopher Polk/Getty Images
Last night I stayed up so late, just like a child on Christmas Eve. A few reputable media outlets (Australia's Today Show) had assured me that Santa Claus, in the form of Rihanna in a festive denim thong, was going to slide down my internet chimney and drop Anti. Finally, something to listen to instead of Britney Spears's "Santa Can You Hear Me" on repeat!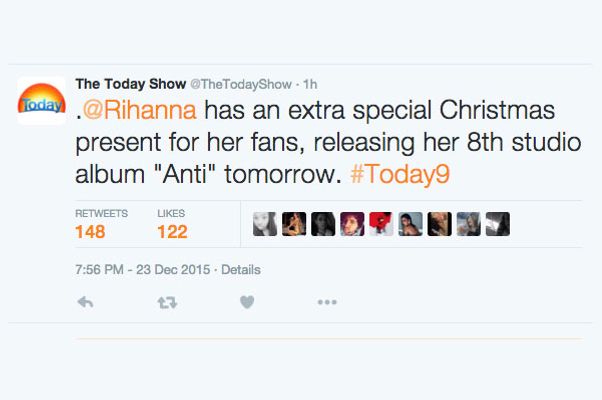 For all of you who are still frantically searching #R8 on Twitter, Rihanna didn't release Anti. It's not Anti-Day. It's just stupid Christmas Eve — oh, and I guess the day that Tidal released the Beatles's entire catalogue of music. Pfft. Whatever. Happy holidays, guys. Try to enjoy yourselves.