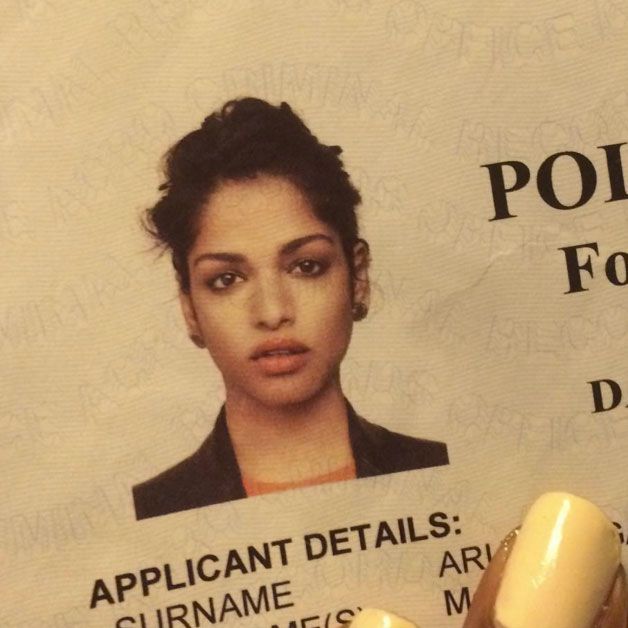 Photo: miamatangi/Instagram
Earlier this morning, M.I.A. posted a photo of her U.S. visa application to Instagram, saying, "it's official ! US visa app." She looks very beautiful in the photo. It all reminds me, a little bit, of that one M.I.A. song.
I fly like U.S. visa application paper, get high like the number of beautiful I am in the picture on a scale of 1 to 10
If you catch me at the border I got one visa application in my name — this one here, from the photo
If you come around here, I make 'em all day (Instagrams)
I get one (an Instagram) down to your Instagram feed in a second if you wait
So crazy, didn't get any of those lyrics 'til just now!