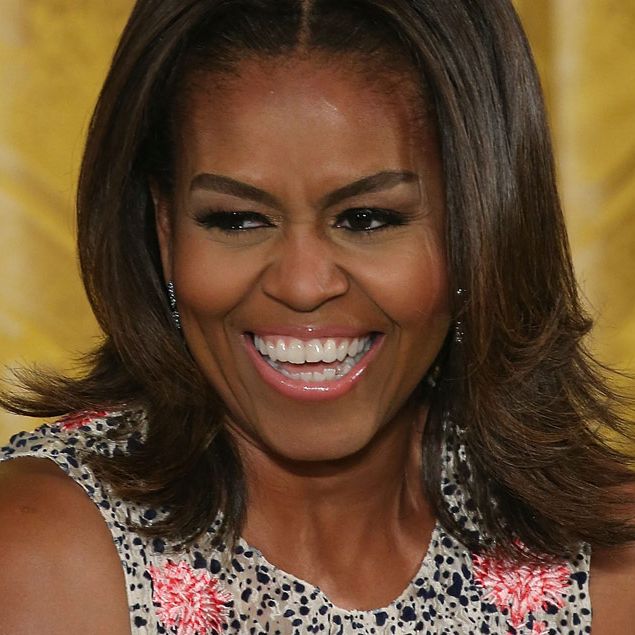 Love that song!
Photo: Getty Images
Michelle Obama has big plans post–White House. Continuing the efforts she began as First Lady, MoBo would like to work on educating young women worldwide, keeping America's youth healthy and moving, and of course taking some time out to do what she, like many moms, loves most: listening to "Uptown Funk" over and over and over, preferably on a non-security-detailed drive to Target.
In an exclusive interview with People, Michelle and Barack told the world what their favorite moments and details of 2015 were — Michelle's favorite movie was the lovable Inside Out — and while Barack showed off his hip side by revealing Kendrick Lamar's "How Much a Dollar Cost" was his go-to song of 2015, Michelle was still loving that classic Bruno Mars and Mark Ronson collaboration "Uptown Funk." (Interestingly, the mom-in-chief's fave song of 2015 technically released as a single at the end of 2014. But you gotta love the everlasting mom appeal of Bruno Mars.)
Maybe this is Michelle's subtle way of telling Bruno to hurry up and put out some new material already? You gonna make the First Lady wait, my man?