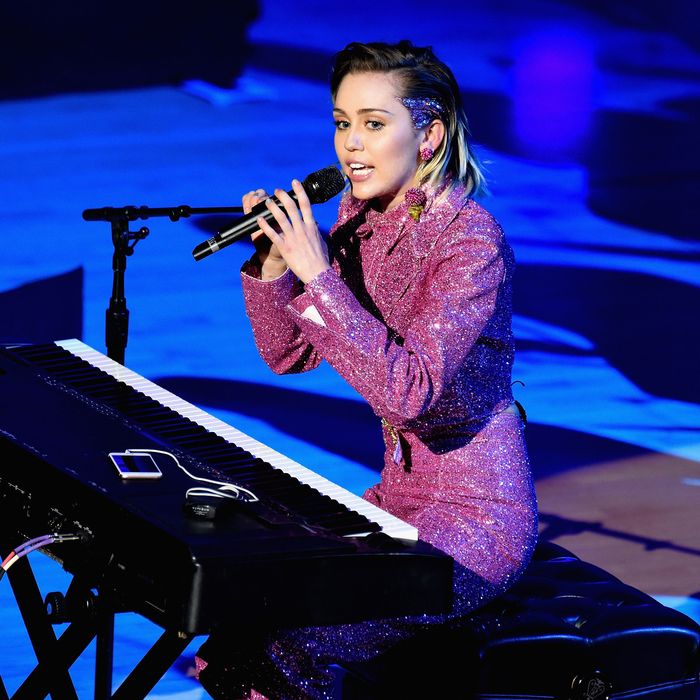 Anywhere, anytime.
Photo: Dave Kotinsky/Getty Images
As we move into the future and make advancements that allow us to walk without walking (hoverboards) and talk to each other without our voices  (everything), we are faced with a new threat: Our phones die. What's a girl to do when she's performing onstage at Carnegie Hall but doesn't have enough battery power to last through her set?
At a ONE Campaign and (RED)s concert to mark World AIDS Day on Tuesday, Cyrus solved the problem by being perhaps one of the first performers to charge her phone from on top of a keyboard, live at Carnegie Hall. Welcome to now. In an Instagram caption of the photo, Cyrus wrote, "Yes. I am charging my phone while performing @ Carnegie Hall ❤️ 1st time for everything and everyone!"
These are the times we live in. Anyone got an iPhone 5 charger I can borrow?