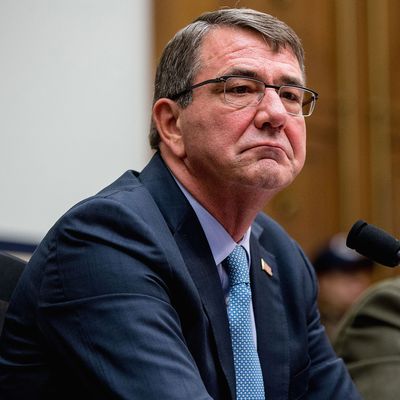 Defense Secretary Ashton B. Carter.
Photo: Andrew Harnik/AP
On Thursday, Defense Secretary Ashton B. Carter announced that all combat roles in the military — with no exceptions in any branch — will be open to women. The announcement comes in response to a looming deadline from a Pentagon mandate in 2013 where roles were expected to be available to women by 2016. Although women have essentially been serving in combat for some time now — with no ensuing issues — this makes their roles official and they are eligible for different ranks and more benefits.
Carter explained in his announcement that the Marine Corps was the only branch of the military that requested exceptions to the new mandate, but it was overruled. According to the New York Times, Carter was insistent that "the military should operate under a common set of standards."