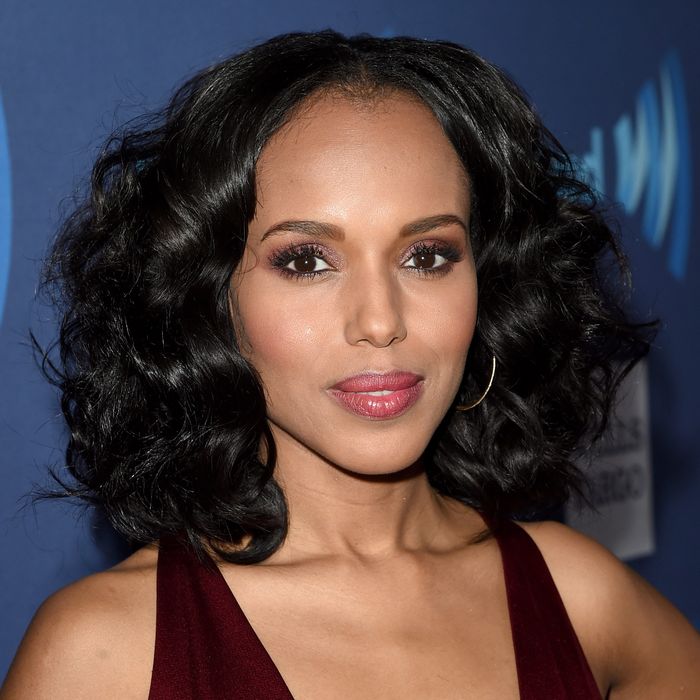 Kerry Washington.
Photo: Jason Merritt/Getty Images
Kerry Washington, patron saint of buttery skin, friendship goals, and rousing prose, is OPI's new creative ambassador, according to a report in Women's Wear Daily. Already a brand ambassador for Neutrogena, the new role will place Washington at the forefront of a new nail line for OPI, which is pegged for a release date later next year. Not much else is known about the line, but if Washington's current favorites, which include Lincoln Park After Dark, a dark plum; You Don't Know Jacques, a muted greige; and Big Apple Red, a candy-apple red, are any indication, don't hold your breath for a collection of neons or glittery concoctions.
Washington leads a very short list of black actresses who have booked major beauty contracts. There's Lupita at Lancôme, Zendaya at CHI, and Halle Berry, of course, at Revlon (in addition to models Jourdan Dunn for Maybelline and Joan Smalls at Estée Lauder).
But you know who else should join the ranks? How about fellow Shonda Rhimes disciple, Viola Davis? She is the poster child of bright, beautiful lipsticks. Angela Bassett hasn't aged since 1999 and could volley any skin-care brand in a heartbeat, and you just know someone is chomping at the bit to tap into Regina King's eyeliner secrets. Let's not forget about Naomie Harris, who, to be honest, could sell candle wax as a foundation and make it sound enticing, or Amandla Stenberg as our obvious teen skin-care hero.
Whoever the actress, it's more than clear that a greater diversity is needed in the realm of beauty. Kerry Washington is a small step in a very slow start.