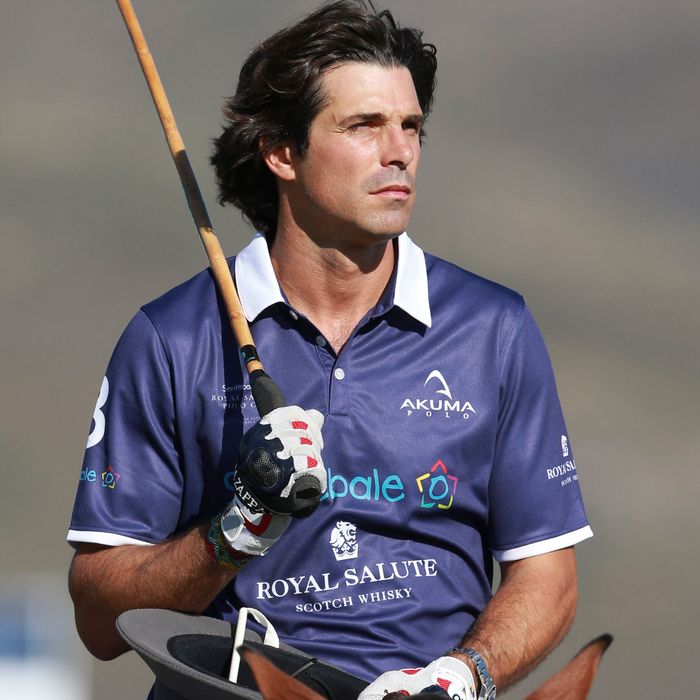 Nacho Figueras
Photo: Chris Jackson/Getty Images
If you've brushed past a Polo fragrance ad in the last 15 years, Nacho Figueras was likely staring back at you. The Argentinian polo player is the Michael Jordan of the polo world and has been the face of the lineup of Ralph Lauren scents for more than a decade. On a rare trip to New York, Figueras chatted with the Cut about fragrance, family, and what makes the man in the Polo ads tick.
What was your first scent memory?
I remember the farm and the earth. The rain, grass, and leather because of the horse's saddle. The leather is the strongest fragrance memory. The other crazy thing is that someone gave me the Polo fragrance when I was 8 or 9. I only loved the scent because there was a polo player on the logo. I had no idea about whether it smelled nice. Twenty years later to be the face of the fragrance is crazy. It smells like pine.
What's your favorite thing to smell?
My favorite thing in the world to smell is when you have a baby, and the back of their neck … there's nothing like it in the world. 
How do you determine how you wear scents?
Well, you have a fragrance for different moments, and they have different intensities. You don't wear Polo Red at eight in the morning; you wear that at night when you want to feel alive. You wear Polo Blue during the day because it's fresher and lighter.
What's a day in your life like?
I wake up with my children waking me up around 7:15, 7:20. We have breakfast. I drink mate, which is this Argentinian infusion that's like a tea. I drink that every morning. I have fresh-pressed juice, different kinds: orange, apple, beets, ginger, things like that. I've been gluten-free for almost eight months now. I feel better, lighter, but I don't know, it's new. They say that gluten is sometimes not very good for you, so I've been doing that, and I like it. It's hard at the beginning because almost everything has flour. What I've been doing is having nuts, so whenever I'm hungry I eat nuts, or I eat an apple. After breakfast I go to the barn and check on the horses. If I have practice in the morning, I play polo. I play polo almost every day of my life.
You talk about your family often. How has having a family influenced decisions in your life?
When you're younger you have almost no idea about anything. I think the biggest change in how I look at things is when I had my first child. Once you have a kid, nothing in your life is ever the same because it's not about you anymore; it's about your child.
What would you consider to be your life mantra?
Be kind and be grateful. Sometimes we don't stop to look around us and just enjoy it and realize how wonderful life is.