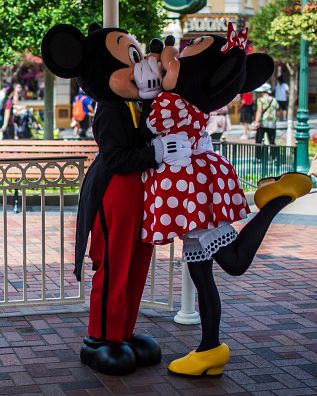 Photo: Justin Chin/Bloomberg Finance
When it comes to niche dating sites, there's everything from DateSkaters to Gluten Free Singles to Farmers Only ("City folks just don't get it"). But until this week, those looking for Prince Charming have been largely out of luck.
A former Disney railroad engineer, Dave Tavres launched MouseMingle "to connect people who love Disney and who want that same magic in their relationship," as the site explains. Tavres knows how hard it is to find Disney-loving dates; after all, he wasn't able to make a connection even while working at the Magic Kingdom.
"I'm not the guy who hits on women at the park, and there's no flag that says, 'hey I'm single,'" Tavres told Los Angeles Magazine. "I found it hard to find women who were as interested in Disney as I am."
Plus, "all the normal sites don't have Disney questions," he said. On MouseMingle, by contrast, users fill out a survey about their favorite Disney songs and characters. Users also must admit their "Disney nerd level," so that someone who sleeps in Minnie Mouse footie PJs beneath Minnie Mouse sheets beside a hunk-of-cheese lamp doesn't get matched with a lady who just really loves Splash Mountain.