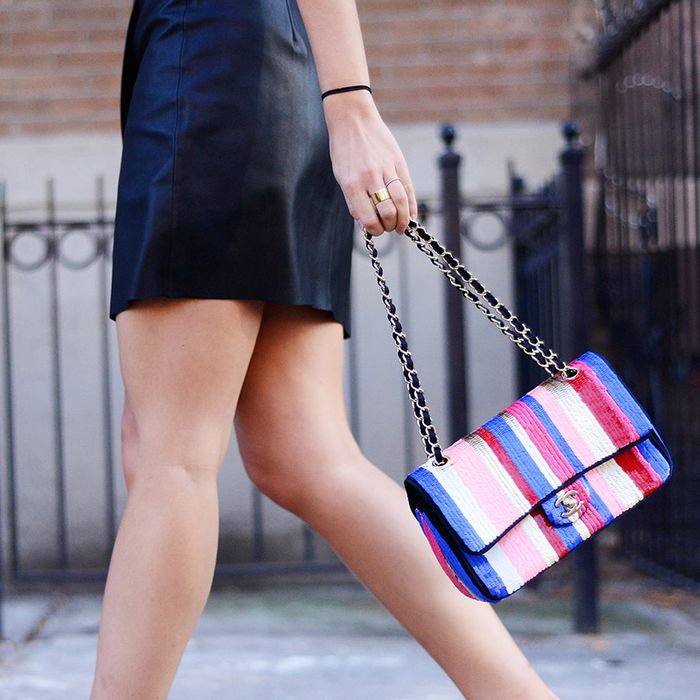 Get ready for cuteness overload. This holiday season's bags and shoes are so sparkly and festive that our photographer's furry companion couldn't leave them alone. Scroll through to see new styles from Chanel, Louis Vuitton, Valentino, and more, all being appreciated by a puppy named Grumbles.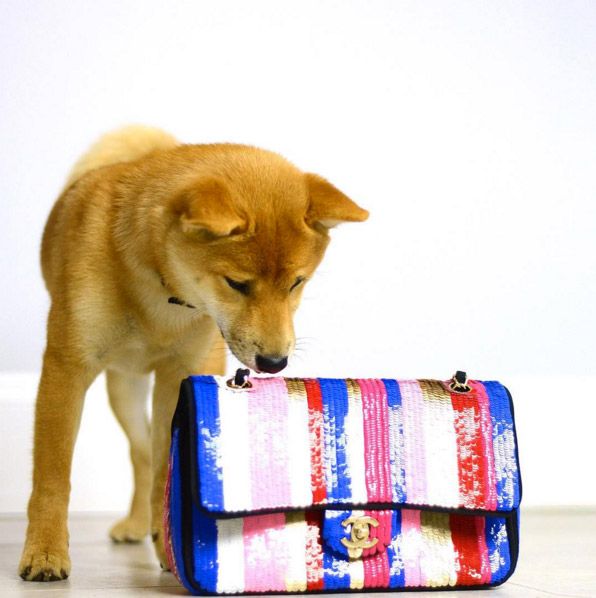 Chanel Embroidered Sequins Bag, $16,800 at local Chanel boutiques.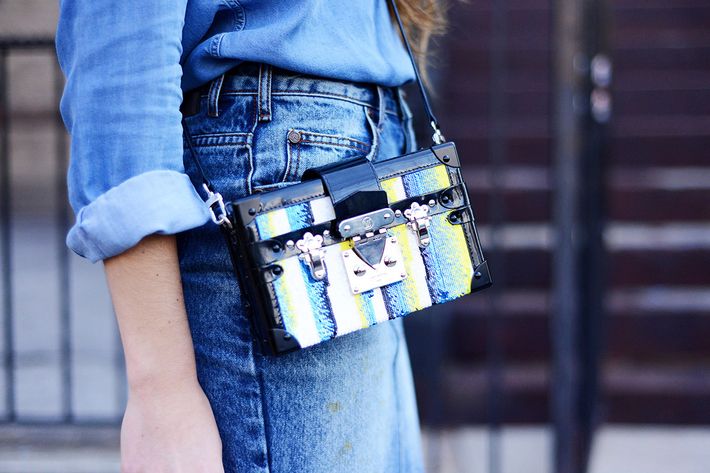 Louis Vuitton Petite Malle Sequins Bag, $7,400 at select Louis Vuitton stores.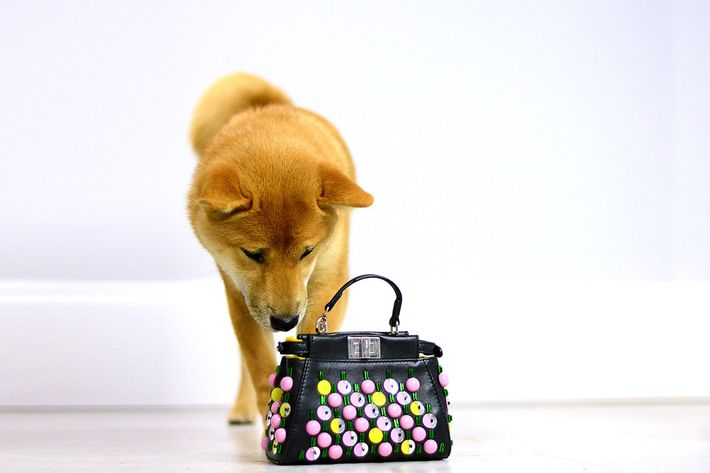 Fendi Embellished Nappa Leather Micro Peekaboo Bag, $2,500 at select Saks Fifth Avenue stores.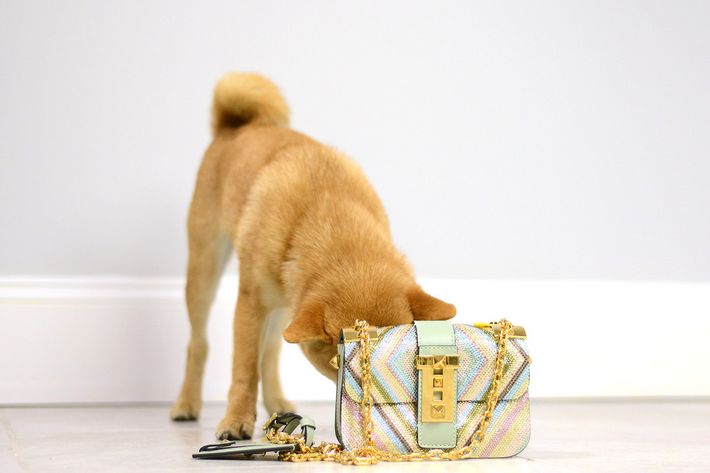 Valentino Studded Bag, price upon request, Valentino boutiques.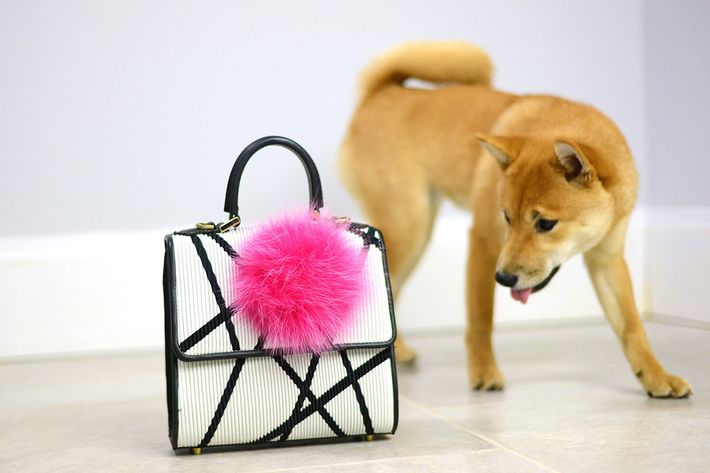 Les Petits Joueurs Bag, $1,260 at Les Petits Joueurs.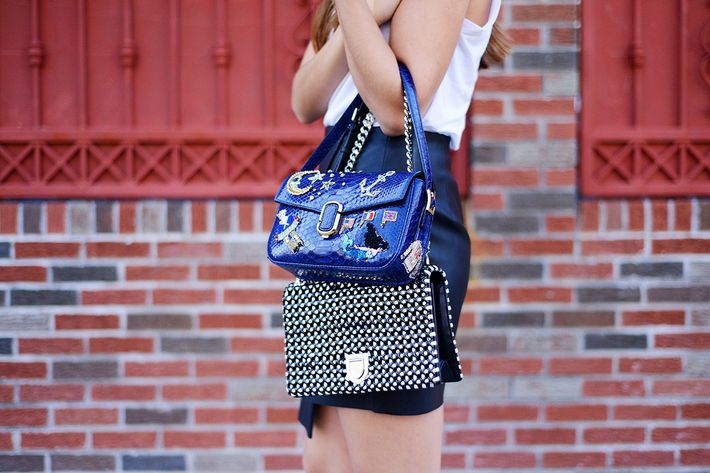 Marc Jacobs Python Bag With Patches, $5,500 at select Marc Jacobs stores; Dior Diorama Bag, $3,800 at select Dior boutiques.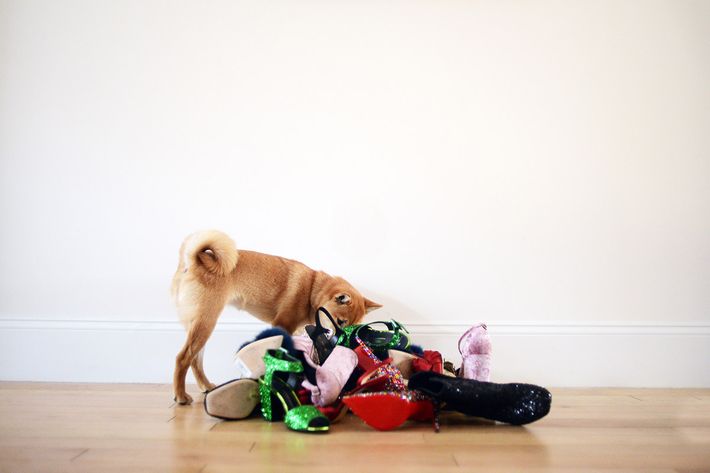 Giuseppe Zanotti Design Green Glitter Sandals, $625 at select Giuseppe Zanotti stores; Christian Louboutin Pigalle Follies Strass Heels, $3,395 at Christian Louboutin; Dolce & Gabbana Sequin Boots, $995 at Net-a-Porter.

Photos & Video by Mikey Pozarik; styling by Lindsay Peoples.