Between the flood of gift guides and the nonstop Christmas music in every shop, it is most definitely the holidays — which means you're probably going to a ton of parties that require fancy attire. What to do when you're not a sparkle-lover? Go for rich textures and colors to make your outfit special without feeling like you're covered in tinsel. For the minimalist, this Samuji dress features sharp pleats and a deliberately messy hem for an artsy, deconstructed-yet-festive vibe. While it's a definite splurge, you can also try this affordable version — it may lack the pleats but has that same clean aesthetic. If you're particularly ambitious, you can take a scissor to the bottom to really rough it up.
To play off the texture, add a faux-fur coat that mixes different tones to provide warmth and colorful contrast to the stark dress. Should you want to be extra creative, forgo lipstick in favor of an eye shadow that picks up on the colors in the coat. Finish off with a pair of sleek black pumps and you're ready for a good time.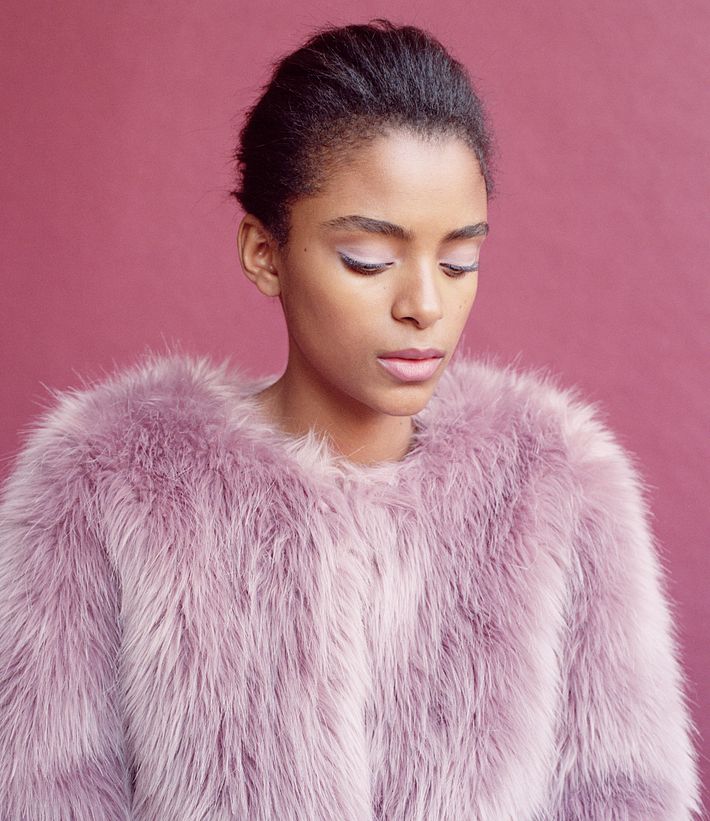 ASOS patchwork faux-fur coat, $171 at ASOS, for similar try ASOS patchwork faux-fur coat, $269 at ASOS; Samuji Amara dress, $890 at Samuji, for similar try longline knitted dress, $57.40 at Front Row Shop. 
Photographer: Jody Rogac; styling by Diana Tsui; model: Alecia Morais at the Society; makeup by Allie Smith; hair by Takashi Ashizawa using Oribe Hair Care; photo editor: Emily Shornick; photo assistant: Tim Schutsky.