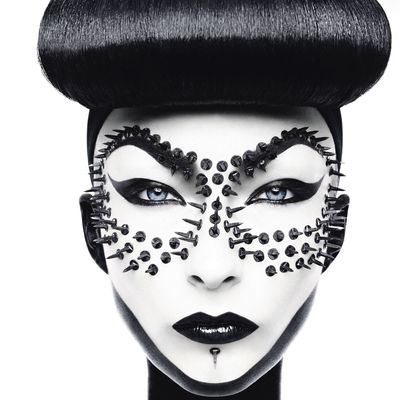 Studded Mask, 2010.
Photo: Rankin
In the last couple of decades, single-named photographer Rankin has shot everyone from the queen to Michael Jackson, launched five magazines, and had three retrospectives of his work before even hitting 50. His fourth one to date will go up this Sunday at Kunsthalle Rostock in Germany, and it's the first to steer pretty much clear of his work with celebrities. Instead, it's about his earlier days, particularly work that appeared in the pages of Dazed & Confused, the London magazine he and Jefferson Hack founded in 1991.
The exhibit is called "Less Is More," but the title is hardly a reference to minimalism: Rankin's imagery has long been controversial and intended to provoke, particularly in the fashion and ad worlds. (Think models wearing nothing but political masks, or smirking at the camera in shirts that say "I'm only 13.") Read on to hear more from Rankin before the exhibit goes up, and click through the slideshow for a first look inside. 
You've photographed celebrities extensively in the last 20-plus years. Why did you feature so few of those photos in this retrospective? 
The images in this show are more about ideas and humor. It's not that I'm bored shooting famous people — I love shooting everybody. I love my job. I'm just bored of our (society's) obsession with it.
How has the link between fame and fashion photography changed throughout your career? 
I wasn't there for the golden years of just creativity — when I got into magazines, the celebrity thing was already starting to happen, so it's always touched what I've done a bit. Then it did go really celebrity crazy for a while, which was very boring. If you go to an airport now, it's like seeing a who's who of the movie business, but it's only really the beauty and perfume brands that are totally into it now. It's funny because it's so obvious to me that the celebs hate doing it and are only there for the money. But for the last few years, the fashion world has been mixing it up with both celebrity models and unknowns. Personally, I like the way Marc Jacobs, Prada, and Vivienne Westwood use famous people — it feels genuine.
What was it like putting together your fourth retrospective? How has your work evolved?
The weird thing about doing a retrospective show or book is how you feel like you're looking at a diary of your life. You're not in any of the pictures physically, but entirely present. When I first looked back at my archive, I was surprised at how many themes and threads stretched from the beginning to now. I've always been a little obsessed by the idea of honesty in portraiture and fashion imagery, so there's a lot of references to retouching and image evaluation. Masks, identity, death, and time are big themes.
My work has also become more technically sophisticated and definitely less in your face. It may be a little more subtle, but it still has that sense of humor. I like to poke fun at the shallow world of commodity!
How does the show's installation — nudes that are over 20 feet tall — relate to the photos?
It was suggested that I do something special with the space in the museum, and I wanted to do something like an event piece, an experience. That got me thinking both about the way we consume photography now with the swipe of a finger, and how these days I think it's too easy to be scared off doing nudes by the politically correct. I love the nude form and I see it as something beautiful, so those ideas combined into making a frieze, like a cross between an abstract painting and a photo, that would only ever exist as that experience at the show. The end result feels like the women there could actually be seven meters tall.
The imagery in your early photos is particularly striking. Is it harder to be as groundbreaking and experimental today, now that images and cameras are so much more accessible?  
It's not that it's harder to be groundbreaking — it's just that the groundbreaking work doesn't get heralded in the same way it used to. The onslaught of imagery and ideas is so constant, and especially if you're new, it's hard to get your ideas heard. It's also easier to reference other work, so there are a lot of very derivative photographers and artists. Going on the internet, finding ideas, nicking them, and reinventing them for yourself is just too easy — and then postmodernism kind of validates it!
Still, new technology also throws up lots of new photographers and artist that would never have picked up a camera ten years ago. I think that democracy is a good thing, even if it has lots of bad side effects. But I very rarely get nostalgic about anything. What's the point? I'm much more about the now and future.
Click through the slideshow for a preview of "Less Is More," up at Kunsthalle Rostock from December 13, 2015, to February 28, 2016.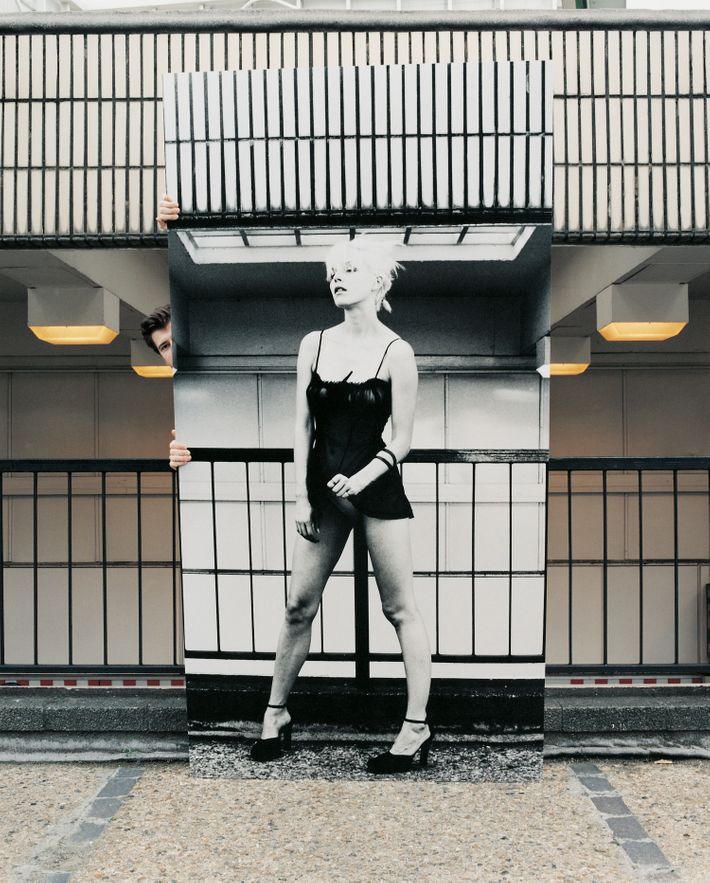 Fake I, 1996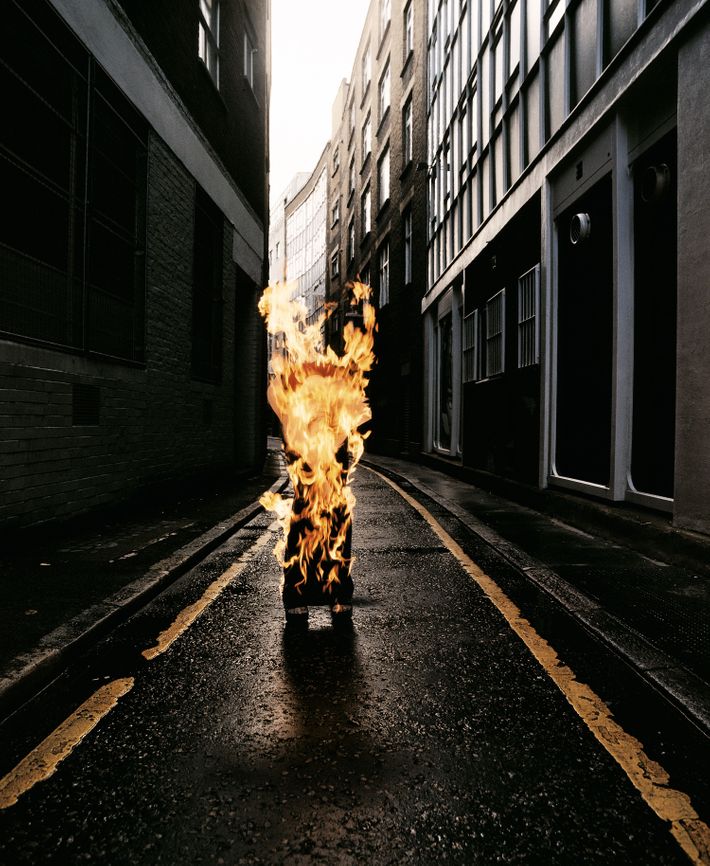 Highly Flammable II, 1997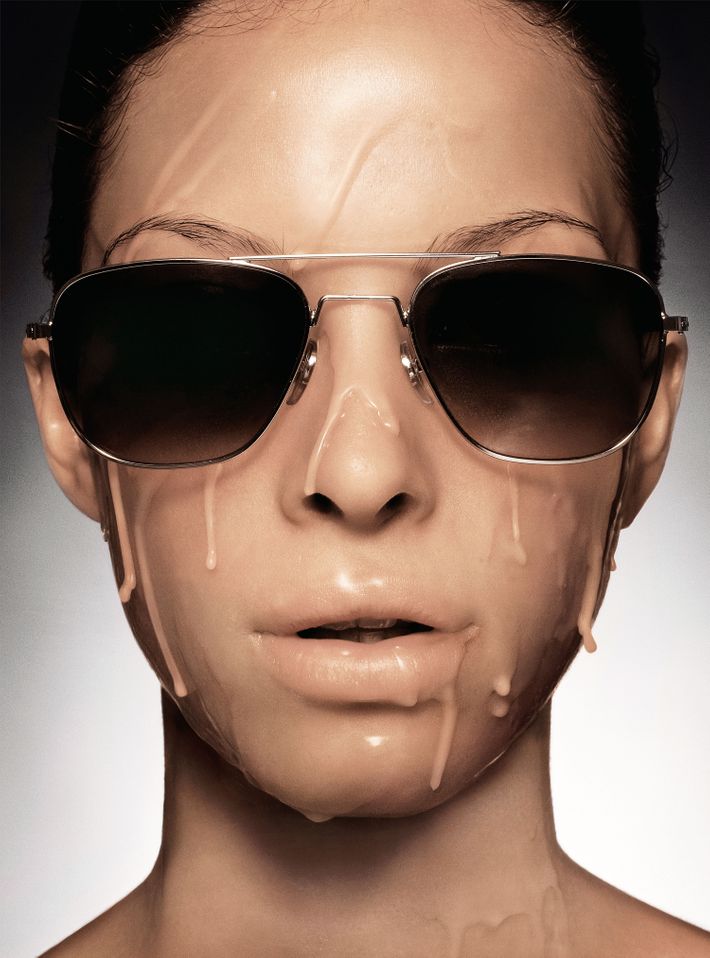 Meltdown, 1999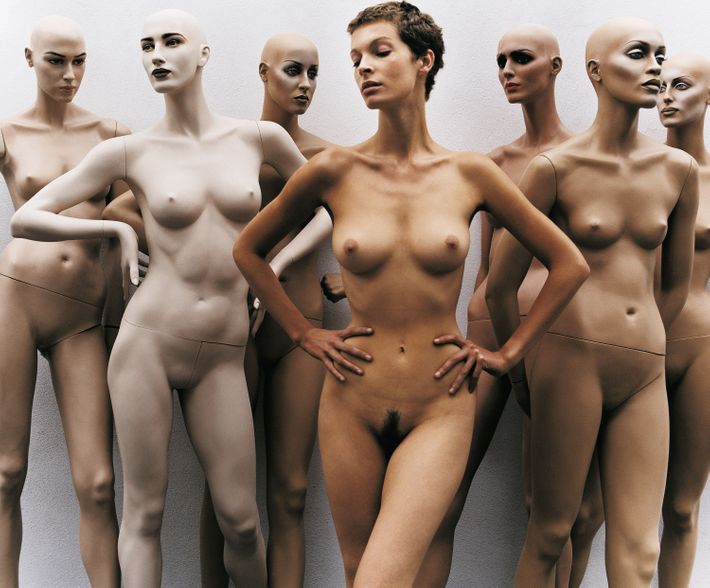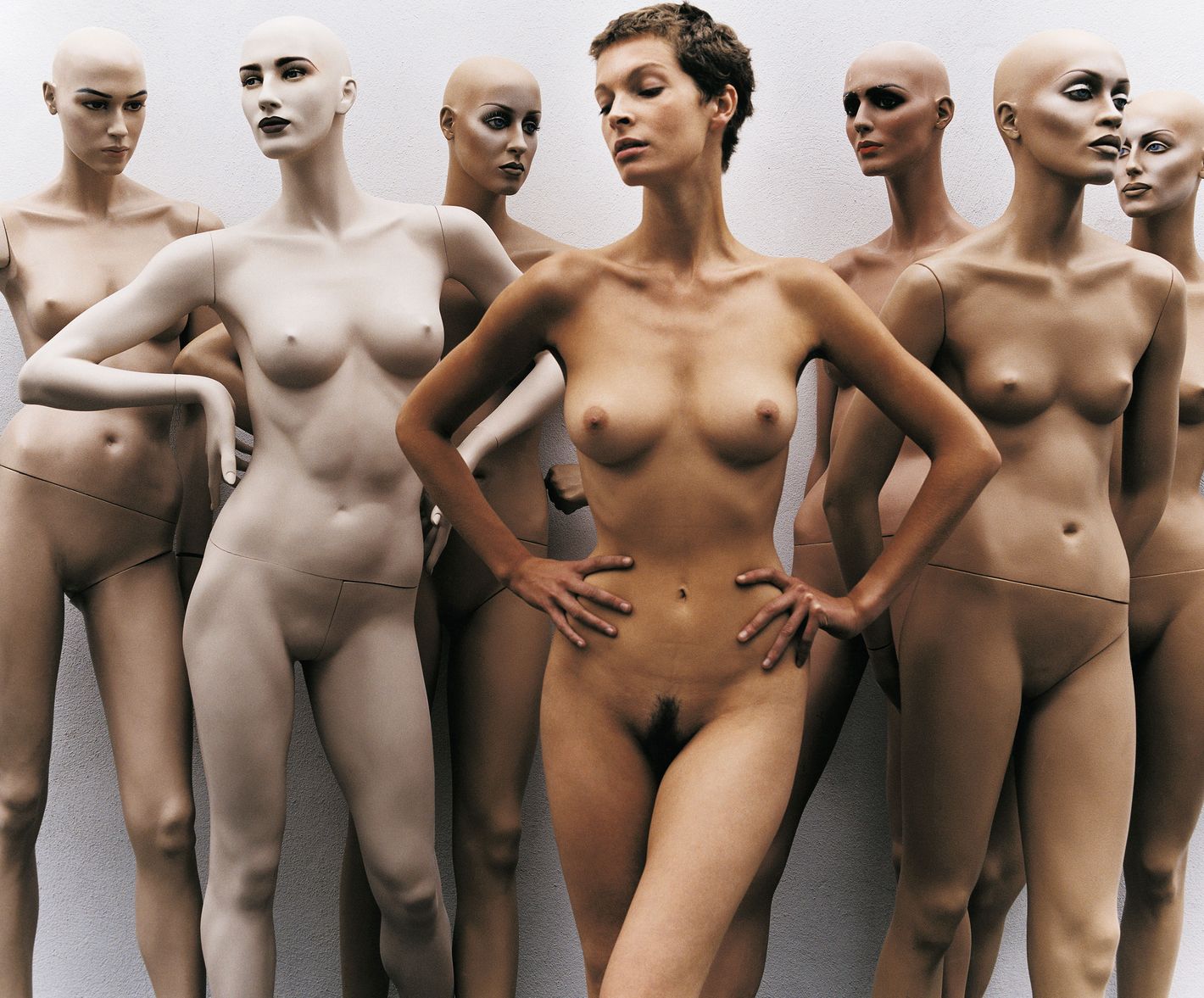 Kate Orr Mannequin, 1999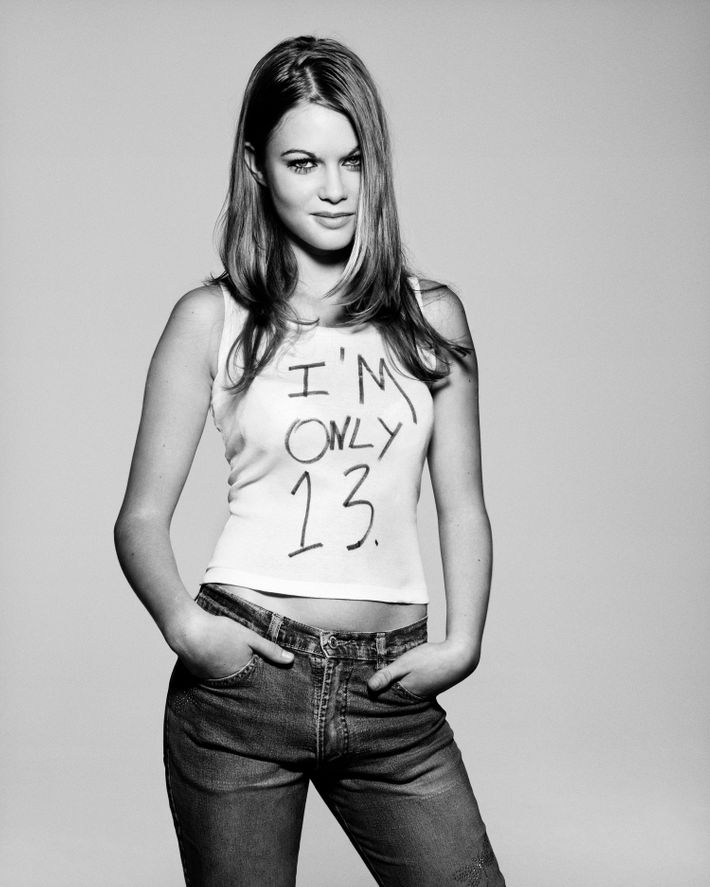 I'm Only 13, 2001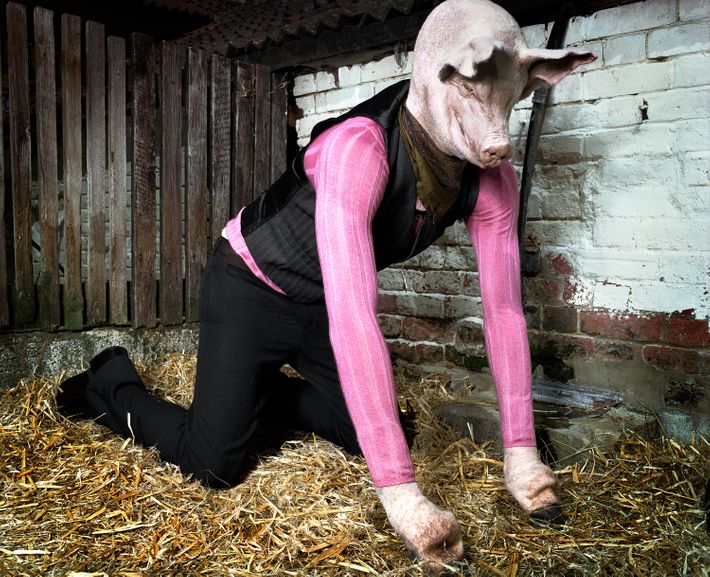 Livestock I, 2001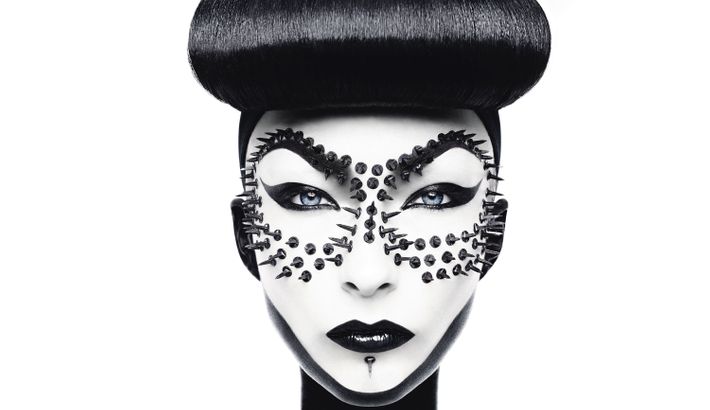 Studded Mask, 2010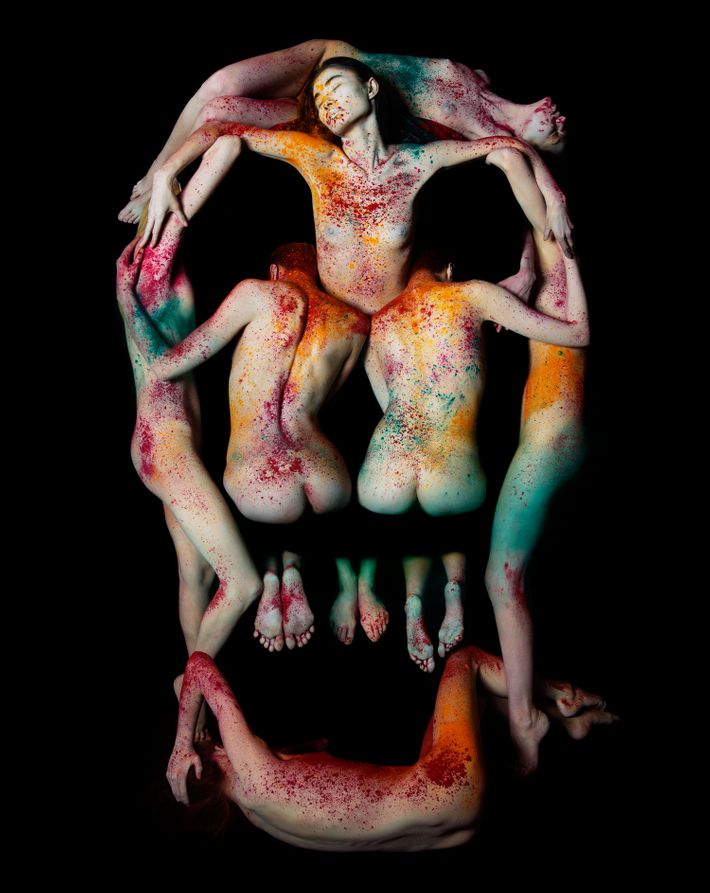 Voluptas Mors, 2013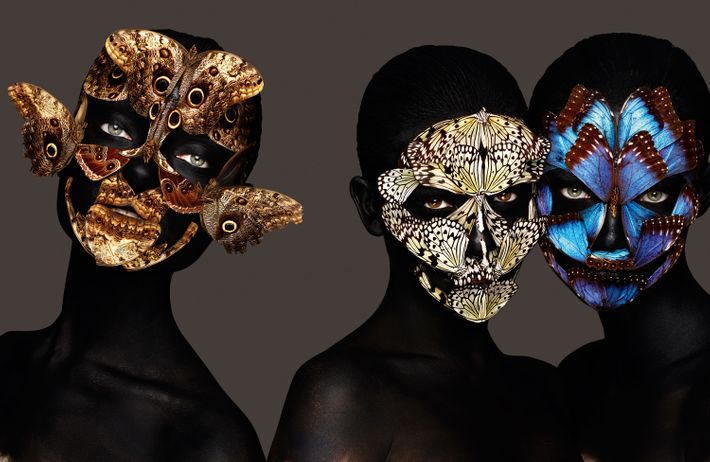 Momento Butterflies, 2014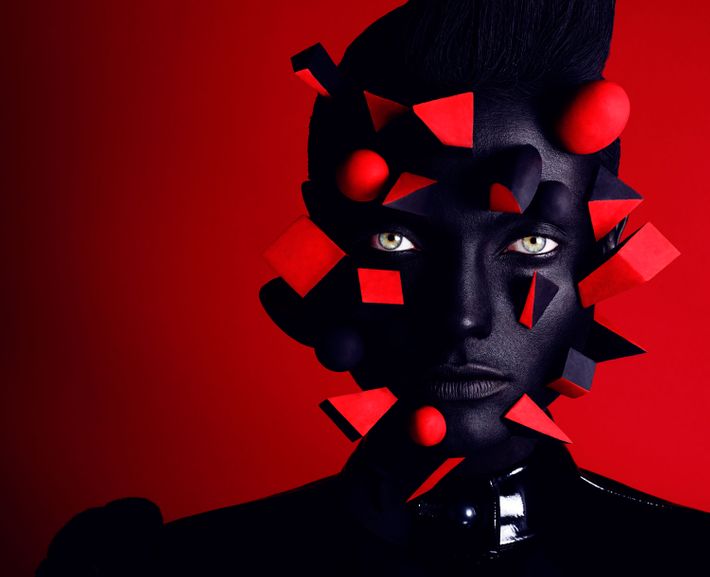 Geometric Georgie, 2015