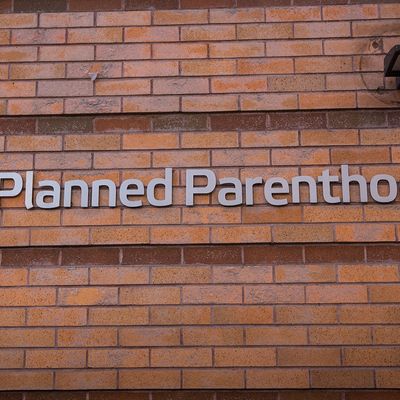 Planned Parenthood.
Photo: Andrew Burton/2015 Getty Images
Yes, yes, we know you've heard it: It's warm as hell outside and there is not an inch of snow for miles around. While the entire East Coast has resigned itself to a balmy, swampy winter and no white Christmas, we have not given up on finding a little wintry holiday spirit anywhere we can. How about a tribute to this year's hottest contraception method, but in snowflake form?
People always say it's the little things that make the winter season bearable, and this GIF from our beloved Planned Parenthood is the GIF that keeps on giving. Just like every time we remember that there are still three more years until we have to swap out our IUDs. What a blessing.