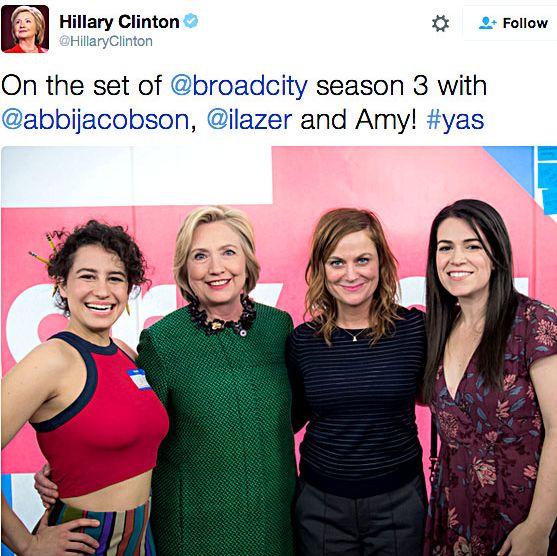 Can't believe I missed this!
Photo: HIllary Clinton/Twitter
It sucks that I had to work today, because otherwise I totally would've been in this photo of my four best friends, Hillary Clinton, Ilana Glazer, Abbi Jacobson, and Amy Poehler.
I tried to text Amy to tell her how cute she looks in the pic but she responded, "This phone number is no longer in service." LOL. That's why she makes her living doing comedy, I guess. Call me later, girls!