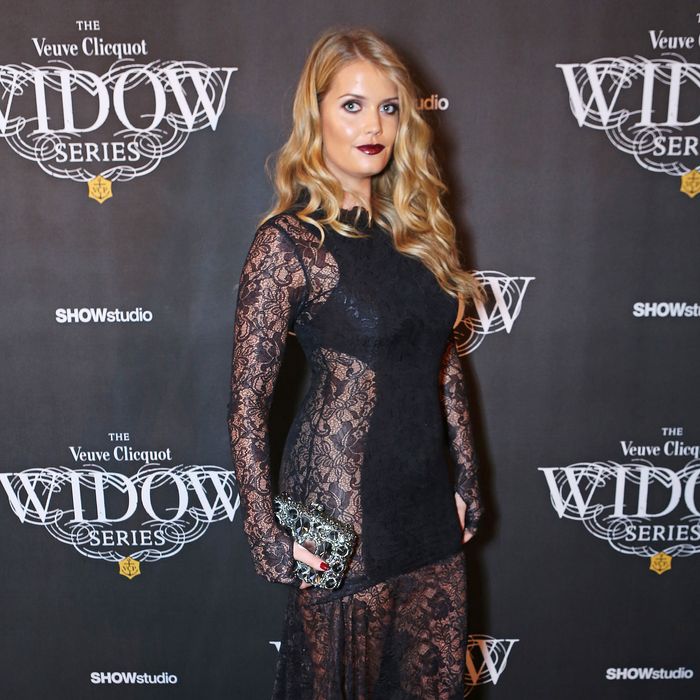 The royal in question.
Photo: David M. Benett/2015 David M. Benett
Lady Kitty Eleanor Spencer — formerly known as the Honorable Kitty Eleanor Spencer — cannot seem to catch a break. After a relaxing 21-day trip to the Great Barrier Reef, she returned home to find she'd miffed some fancy people.
"I packed for 48 hours and stayed 3 weeks," the walking aristocratic baby-name book captioned a not-very-saucy photo.
"Aristocratic eyebrows have been raised" over Kitty's behavior, according to "Page Six," suggesting that at least one British face is surprised. This is by no means Kitty's first infraction.
The 24-year-old posed for Tatler's December cover story ("Diana Princess of Wales's most ravishing niece") in dresses that indicated she has breasts. Her dad, the late Princess Diana's brother, is reportedly "furious!"
According to court stenographers, she also wore a "very revealing" dress to Prince William's wedding.
Kitty likes flashy diamonds, wears form-fitting dresses, and hangs out with Nicki Minaj. Sure, her younger sisters call her Tits, but what exactly is she supposed to do with them?