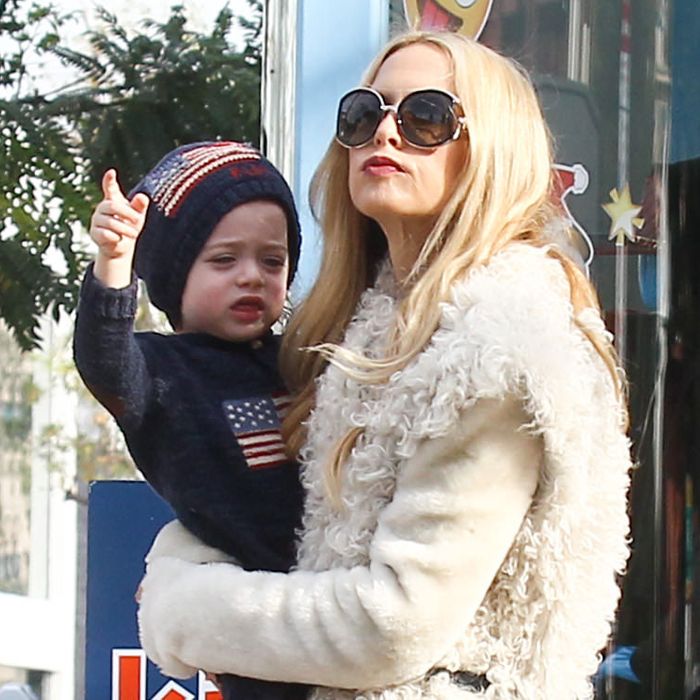 Till death do us part.
Photo: Oswaldo/Bauergriffin.com/Splash News
Kitson's impending death was announced last week, so yesterday, devotee Rachel Zoe headed to the early aughts Los Angeles retail temple to pay her respects (and hit up the closing sale). She fittingly wore platforms and a pair of bell-bottom jeans, bringing along her son to pass on the store's legend for generations to come.