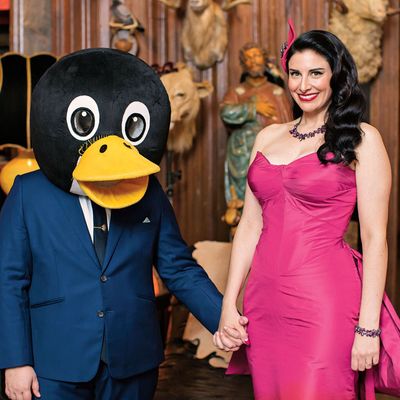 Aimee Monko and Jackie Schneider.
Photo: Clean Plate Pictures
"I'm a makeup artist and hairstylist, so I've seen hundreds of weddings and the stress and planning that go into them," says Jackie Schneider, 36. "I wanted to elope, but Aimee really wanted to have a party." The couple met on OkCupid in 2010 and dated for three years before Aimee, 35, a designer and soapmaker, proposed on the beach in Fire Island. Their ceremony at Acme Studio took place in front of a palm-tree backdrop, with three taxidermy deer heads observing the proceedings. Burlesque performers Hazel Honeysuckle and Medianoche walked down the aisle as flower girls, tossing faux gold petals. The dancers also entertained before dinner at Cubana Social, where 80 guests enjoyed tacos and sipped signature cocktails. "I have an elderly relative who is an Auschwitz survivor. Having him and his wife at my weird gay wedding was incredible — they had fun and welcomed Aimee with open arms," Jackie says.
The Details
Day-of Planner: Daria Culver Events
Hair: Michiko Boorberg
Dress: Garo Sparo
Suit: Bindle & Keep
Flowers: Florisity
Makeup: Jackie Schneider Beauty
DJ: Play Something Good
Photographs: Clean Plate Pictures
*This article appears in the Winter 2016 issue of New York Weddings.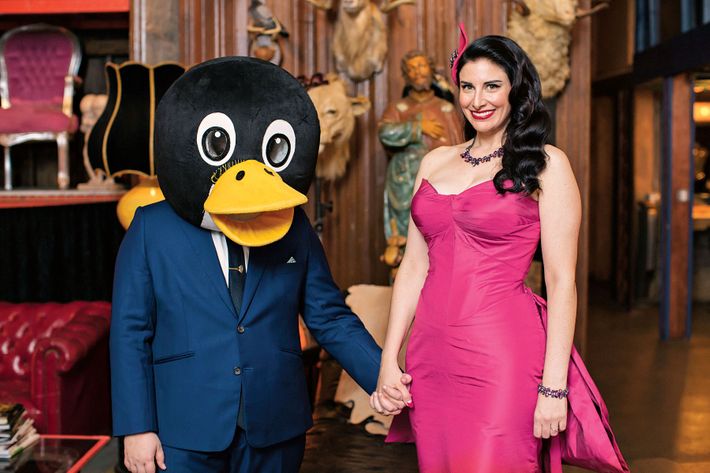 "When I saw the duck head, I went for it," says Aimee. "It was hot and smelly but worth it because this is one of my favorite photos."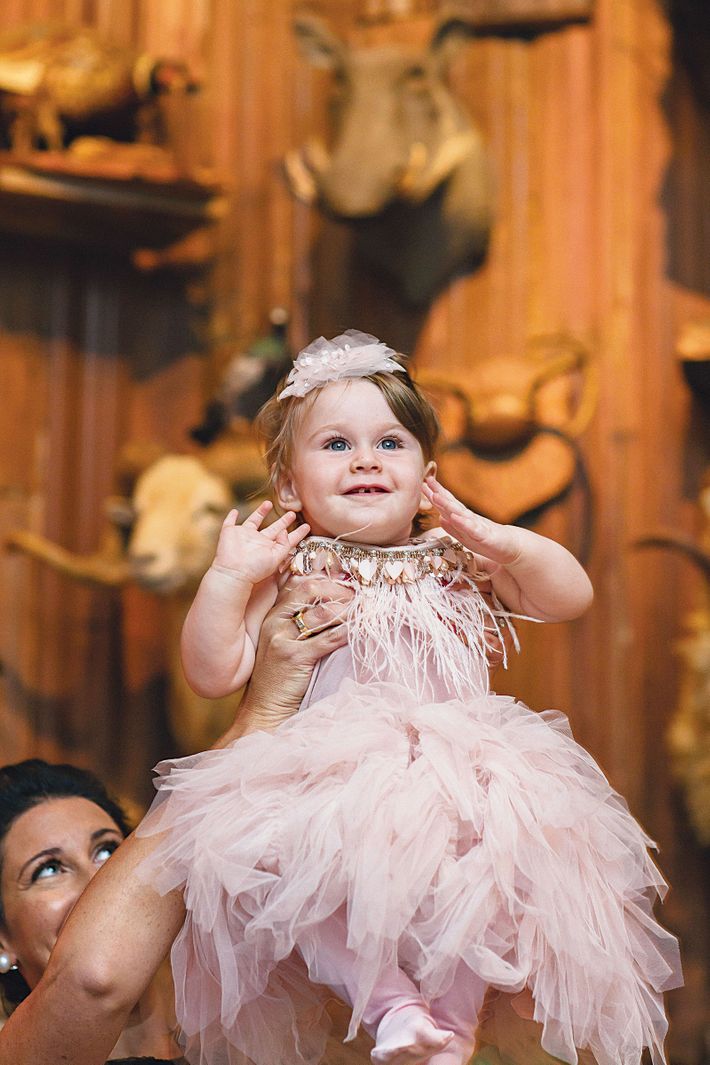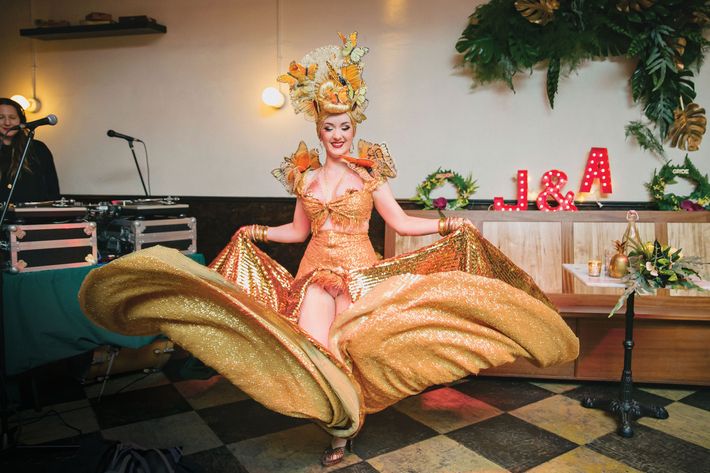 "My mom loved the burlesque dancers — she was shimmying along," says Jackie.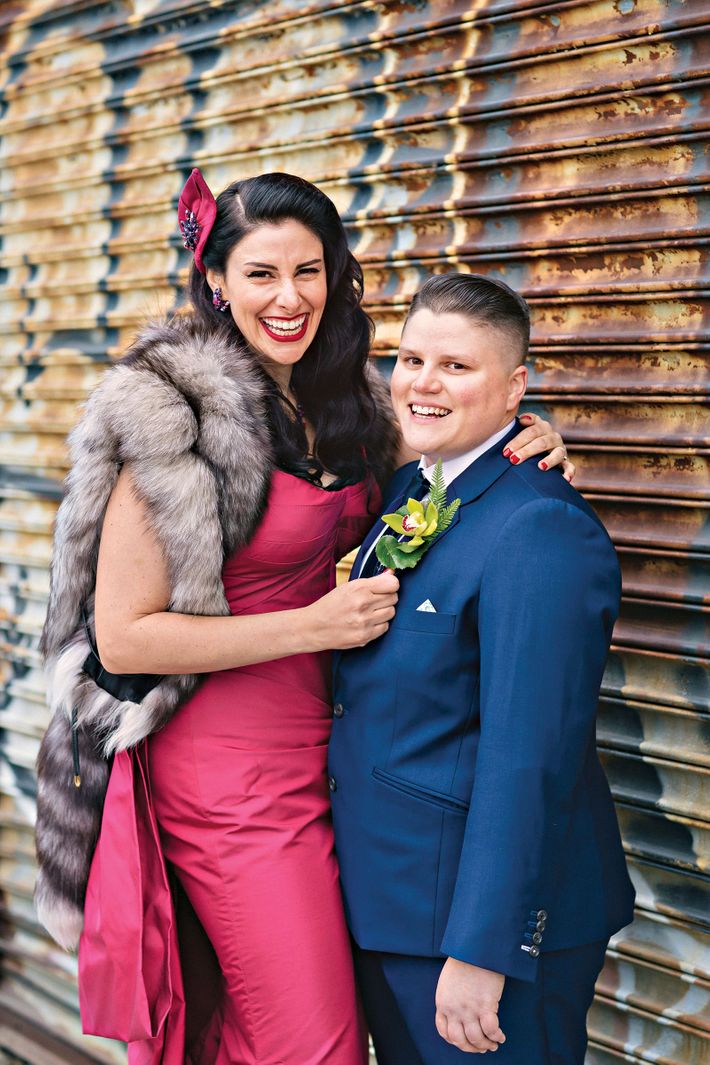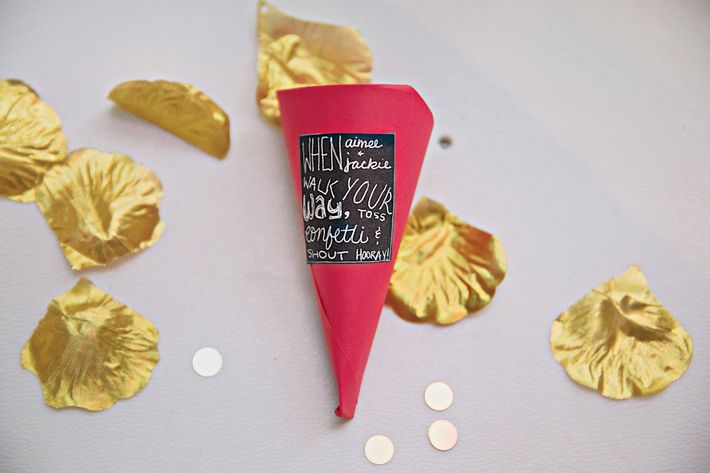 "We wanted the wedding to feel like a 1940s Cuban cabaret."