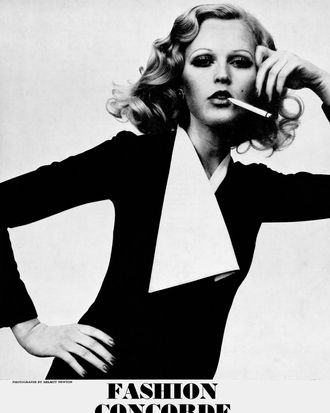 Queen magazine, 1968.
Photo: Helmet Newton
Helmut Newton may be best known for his provocative, sexually charged portraits, but he didn't shoot what he considered his first nude until 1980. Before that, he'd spent decades shooting for the biggest fashion magazines of his time: Elle, Harper's Bazaar, and Marie Claire; '60s titles like Nova and Queen; and just about every Vogue possible, including French, British, Australian, German, Italian, and American.
Some 500 of his best spreads, spanning the time period from the 1950s to the '90s, are now on display at the Helmut Newton Foundation in Berlin. The exhibit comes with a reissue of a book of the same name, Pages From the Glossies, which Newton himself first compiled in 1998. Both keep the photos in their original contexts, so they're complete with captions, headlines, and even page numbers. Click through the slideshow to see for yourself.
"Helmut Newton: Pages From the Glossies" can be seen along with "Greg Gorman: Color Works" at the Helmut Newton Foundation Museum of Photography in Berlin until May 22, 2016.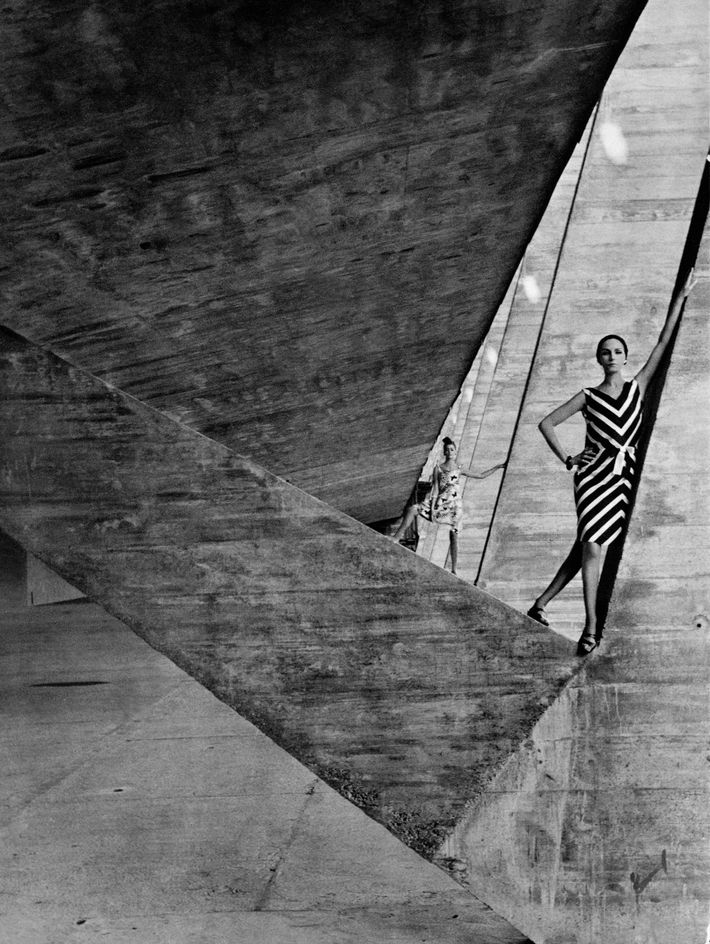 French  Vogue
Rio, 1962.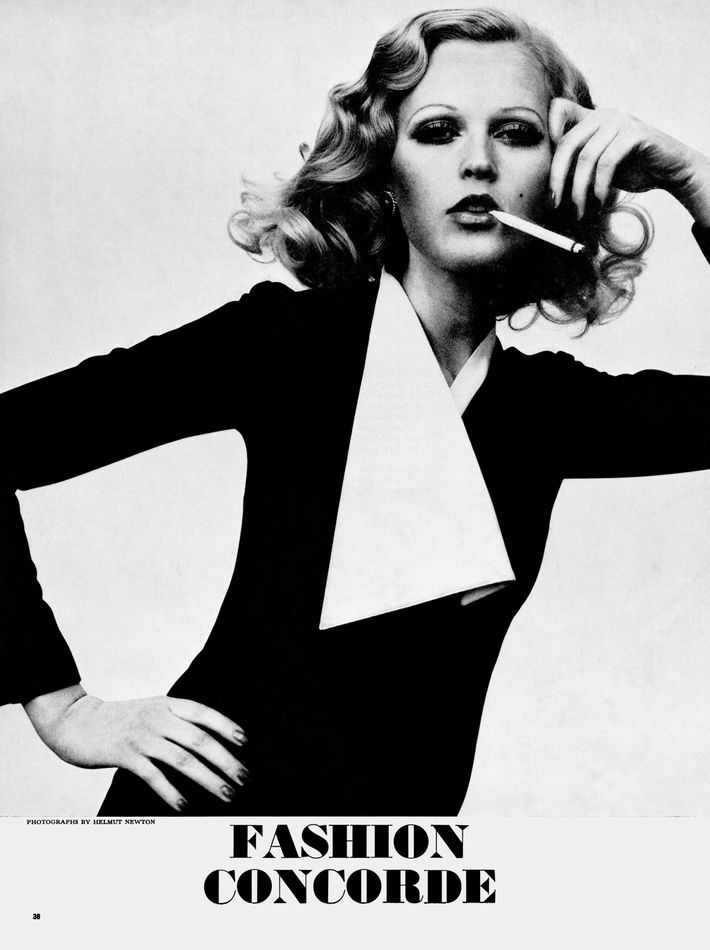 Queen
1968.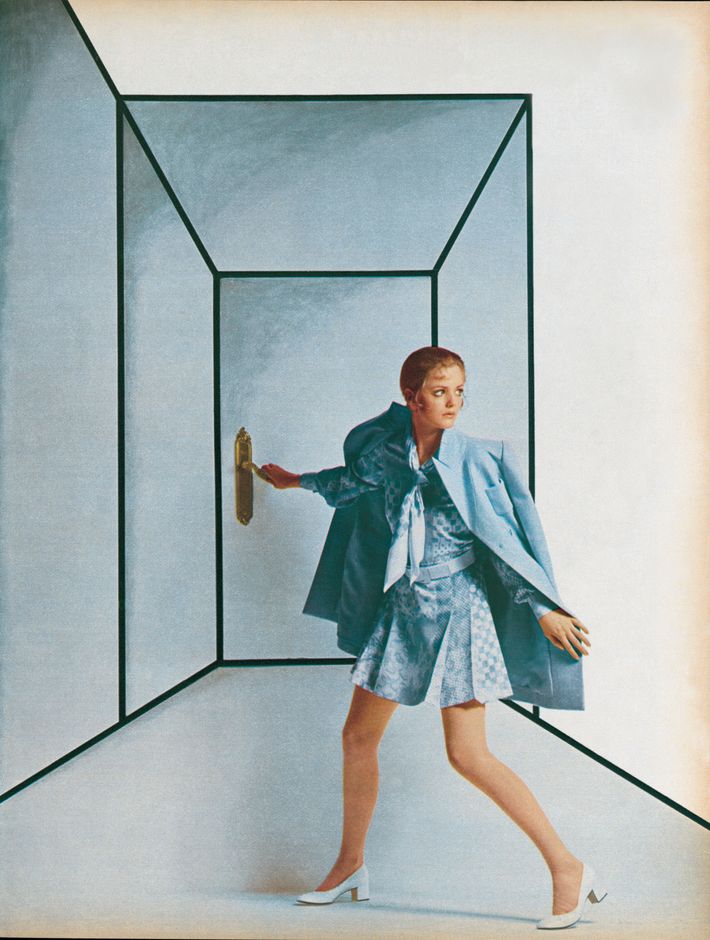 Elle
Dior, 1969.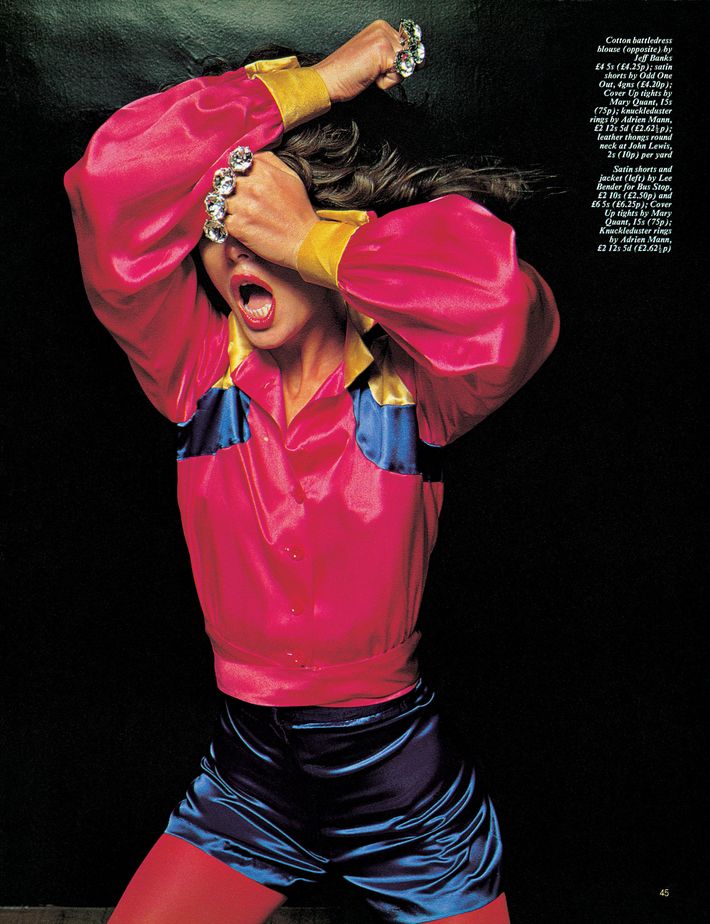 Nova
1971.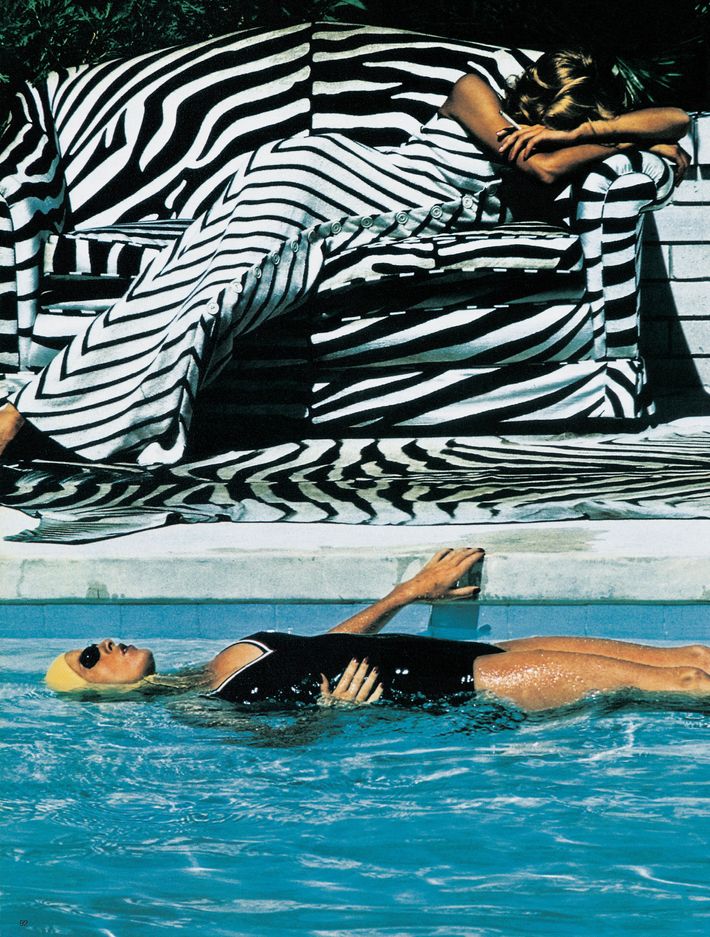 French Vogue
Melbourne, 1973.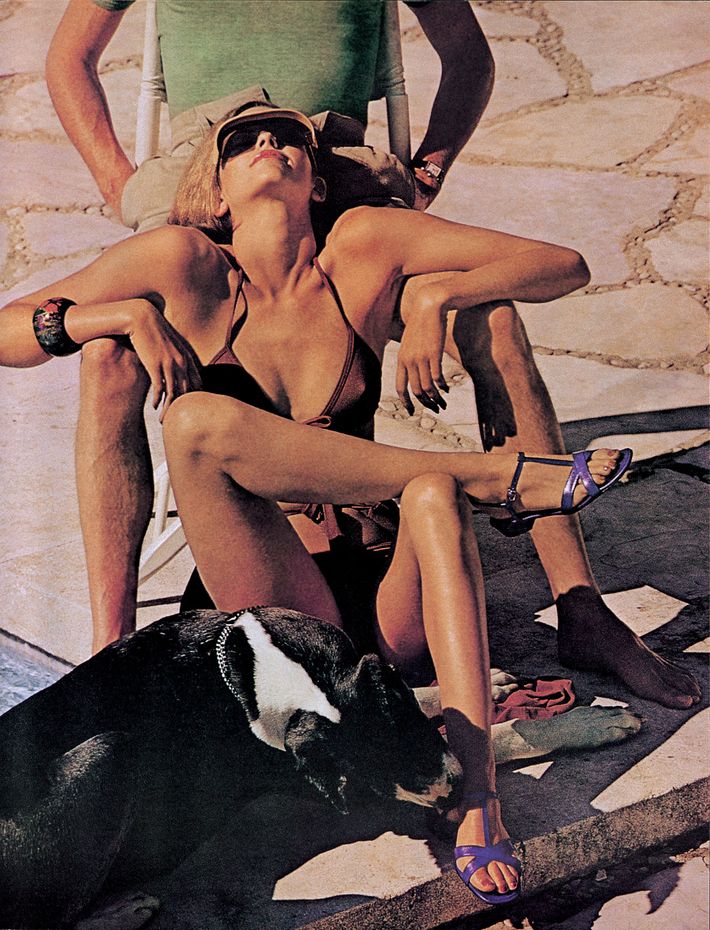 American Vogue
The Story of O., 1975.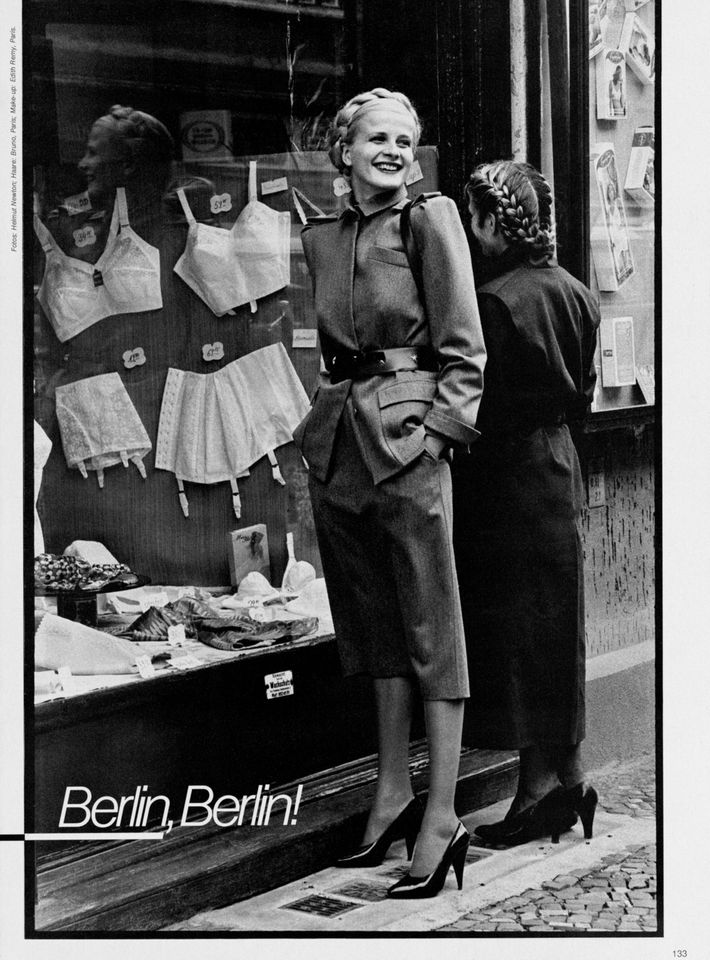 German Vogue
Berlin, 1979.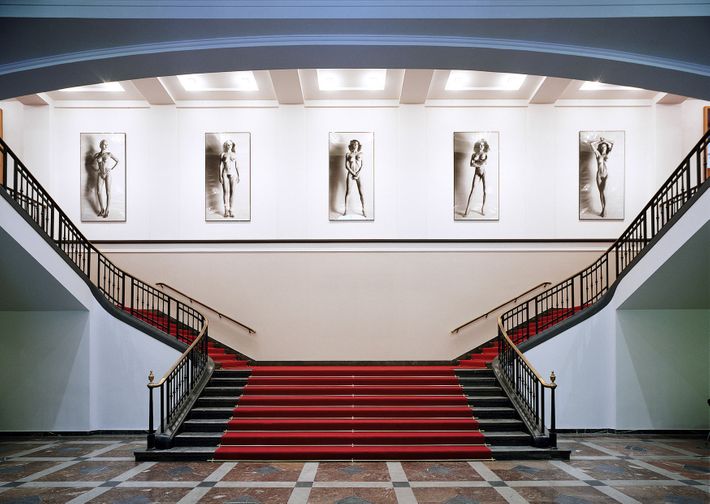 Big Nudes in the lobby of the Helmut Newton Foundation, Berlin.