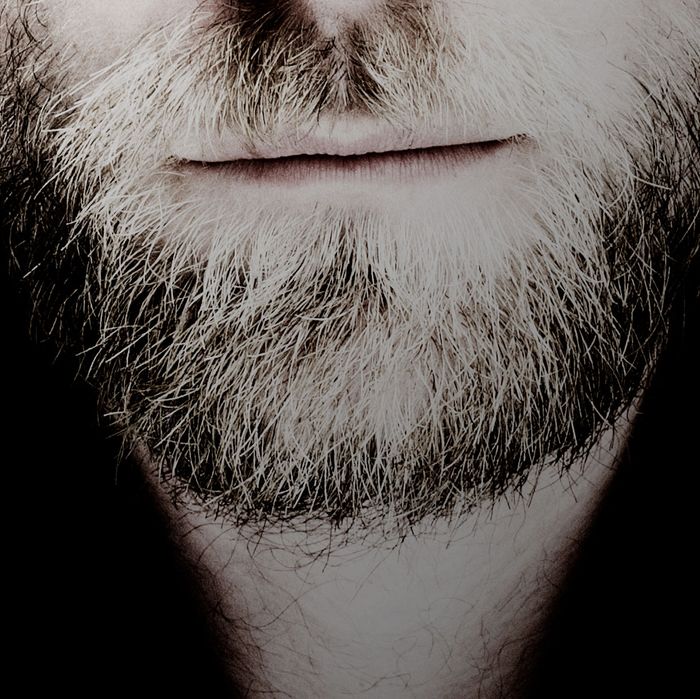 Photo: John Rensten/Corbis
New York's Sex Diaries series asks anonymous city dwellers to record a week in their sex lives — with comic, tragic, often sexy, and always revealing results. This week, a scientist with several lovers: male, 32, Chelsea, single, gay.
DAY ONE
9:50 a.m. Woke up next to my fuckbuddy. Our relationship situation is so complicated: Although I want to take things to the next level, I can't promise him any exclusivity. We had a quick breakfast after making out in bed for a while. I wanted to have sex, but he was not in the mood.
11:30 a.m. I came back to my apartment and started watching porn, of course. What would you expect from a horny gay guy rejected by his fuckbuddy? Edging for two hours and additionally sexting with this hunky daddy (my ultimate type) from Scruff, I finally came with tears in my eyes. Literally, tears!
1 p.m. While I zonked out, I got a dozen texts from a friend who's coming to work in my institute. I hate doing paperwork, but I promised I'd help deal with all the bullshit of the hiring process.
4 p.m. I started to binge-watch the episodes that I missed of Inside Amy Schumer. I adore funny women. Eating pasta and watching Amy Schumer is definitely the best activity for a Sunday.
6:30 p.m. I went to a friend's place around the block for some Sunday-evening drinks, which quickly evolved into a bigger party. Drinks keep coming — yikes!
10:30 p.m. Finally, I managed to drag myself from the party. Got home, took a shower. Fuckbuddy texted me, saying he got drunk and wanted to come over for a quickie. I said yes. Drunken sex is nice.
11:30 p.m. It was rough, it was quick, it was pleasant. Called a cab and sent my buddy back to his apartment. I took another shower. I need to get up early for some stupid paperwork, before I head to the lab to create wonders with science.
DAY TWO

6 a.m. No energy after all the bump and grind from yesterday.

7:30 a.m. Meeting with a friend to deal with some funding issues. Bureaucracy sucks. We got lost while trying to decide which department we should go to and this hot, probably straight officer helped us. Thank you, sir!

12:30 p.m. I met with my boss for lunch to discuss our progress. A tall, charming, French guy joined us; apparently, he'll be joining our group. I'm drooling all over him throughout lunch. That accent kills me! I really hope that he's gay, but my gaydar did not have enough information to draw a conclusion.

1:40 p.m. Feeling flirty today and definitely in the mood for some fun. I opened Scruff to check the guys around. But I was actually hoping to see the French guy there.

7:20 p.m. Going back home finally. On the subway, this Michael Fassbender lookalike winked and smiled at me. I smiled back. When it was my time to get off, I waited for a second to see if it's the stop for him, too. But it was not his stop; he looked at me and shrugged his shoulders. It was a fun ride.

10:30 p.m. I have been sexting with this guy — let's call him Viking. (I have a soft spot for tall, hunky, ginger, quasi-Scandinavian guys.) Downside is that Viking is married to another guy, but that is no problem for the slut within me. We occasionally meet for passionate quickies. I am a guy who likes to be in charge with other people — but when I'm with Viking, I'm a puppy. I do whatever he says.
DAY THREE
12:30 a.m. Viking is gone. He made me melt like a marshmallow. I have no energy to move. I'm going to sleep like a baby now.

7:40 a.m.  Like almost every morning, I can't stop cruising guys in suits. They all look so sharp. I wonder when I am going to find a banker/fund-manager type of guy.

1:30 p.m. Today is very monotonous. I have been texting with my ex-bf for a while. He's like my Mr. Big; it was on and off for a long time. Recently, we were talking about how our lives would be if we were still together. It's kind of masochistic, but I can't stop thinking about it.

5 p.m. I left the lab a bit early and hopped on the subway to go shopping. There was a cute freshman on the subway with the nicest smile. But at the same time, I can't believe myself, that I was checking out a guy in Hollister/A&F head-to-toe. That's a big NO.

11 p.m. My small dinner of three became a dinner party with ten people and lots of mojitos! (I mean, really: a lot of mojitos.) Generally, I host dinners among my friends due to the fact that my kitchen is kind of nicer compared to other kitchens I've seen in this city. I'm grateful every day that I have a decent kitchen.   

DAY FOUR
1 a.m. After cleaning up, I went directly to bed. No sexting, no fucking.

6:15 a.m. I got up and forced myself for a morning run. I should get rid of that hangover. I immediately spotted this guy with a nice, hairy, midwestern-college-student look — sans Hollister! I passed by and turned for a quick second look and realized he was checking me out, too. I think it's the beard that attracts them. But I kept running anyway.

11:30 a.m. I got bored at work and went to the bathroom and checked some guys on Scruff and started sexting with this bear who is an engineer at a nearby firm. We went hard-core right away. Exchanging nasty pics back and forth and within 15 minutes I was done. I like quick jerking-off escapes at work; it lifts my mood and relaxes me.

3:30 p.m. Work is boring, y'all. Doing science is even more boring than office stuff. Today, I did not have many experiments, just checking my lab mice and running basic tests.

6 p.m. I am meeting with a friend for evening cocktails and possibly some dinner. I was checking out this guy, friend-of-a-friend, for a while on Instagram. But not like a creep of course. In a classy way! He was following me on Instagram, too; we started to text each other. He is a creative director at a design firm.
10 p.m. I crash at my fuckbuddy's place. I'm tipsy and horny. I'm glad he accepted my booty call immediately. He is shorter and lighter than me, so I quickly grab him from his waist and throw him onto the bed. He's a good boy — who likes it rough.

DAY FIVE

3 a.m. I woke up and sneaked out of his apartment. I took a cab back home. I literally have no energy to walk. Guess why my knees are shaking? 

8 a.m. I will be working from home today. I have a shitty hangover.

12 p.m. I am sexting with Viking.

8 p.m. I am hosting a dinner party for friends again and I invited my fuckbuddy, too. Let's see where this will go. I am still in for tonight to have some FUN! In capital letters … if you know what I mean!

DAY SIX
1:20 a.m. My friends finally left me and my buddy alone. This Latino beauty is driving me crazy, sometimes. Who cares about waking up early for work; tomorrow is Friday anyway.

4 p.m. I left work early and met with friends to go to another friend's country house. The weekend is finally here!

10 p.m. We crashed a house party, given by my friend's cousin. We are already tipsy and I started talking to this guy who is an architect. He seems like a nice guy. He likes to make a lot of physical contact while talking but it's okay.  

11:30 p.m. After a couple of gin and tonics, we started kissing.

DAY SEVEN
1:30 a.m. We arrived at Architect's house. Lights are dimmed, can't see much detail. He took me directly to the shower. It looks like the night is still young.

9:10 a.m. Woke up next to Architect. My head is dizzy, so I try to go back to sleep. I don't want to run away now.

10:30 a.m. I woke up with a sensation that surprised me. I was scared for a second but I realized that Architect chose to wake me up with a blow job, taking advantage of my morning wood.

5 p.m. I came back to the house following a day full of fun in Architect's bedroom. I started sexting with my fuckbuddy. I need to get him off; otherwise he'll bother me with his sexts all day.
11 p.m. Architect came over for late-night drinks and I got immediate approval from my friends. He also brought a bottle of nice Spanish red wine. Feeling so excited!
2 a.m. My friends went to a party and I stayed with Architect, alone. We intended to cuddle but of course we could not hold ourselves back. I call this weekend officially the weekend of the blow job. Anyway, I let myself go and enjoy my night. I felt a bit disappointed regarding his endowment but of course a tall, hunky body doesn't necessarily equal nice junk.