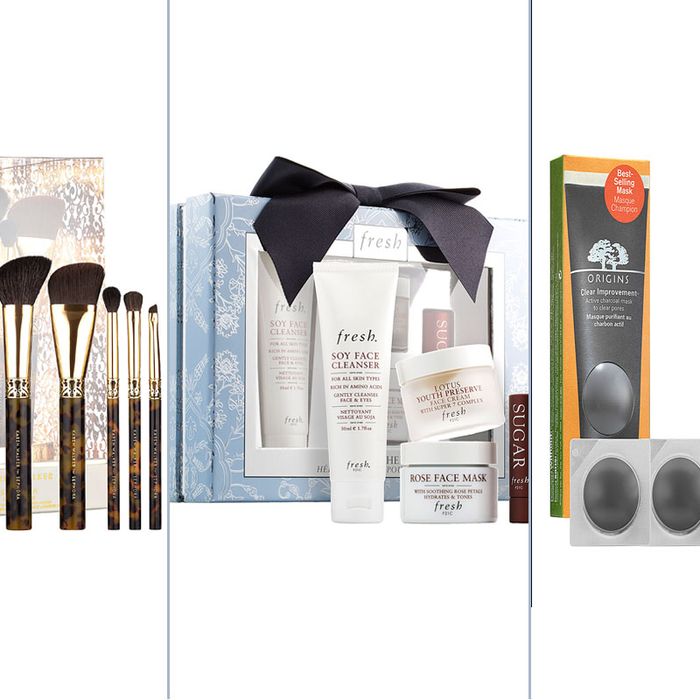 Tis the season for cash-saving holiday bundles. At Sephora, there are a few ways to make out like a bandit with some of the best deals of the season. There's a convenient Fresh set filled with the brand's hero SKUs; a starter luxury skincare set, a tiny Origins' mask pod that will clear your pores, and pretty brushes that are begging for a spot on your vanity. For that and more, scroll down for the best buys at Sephora this month.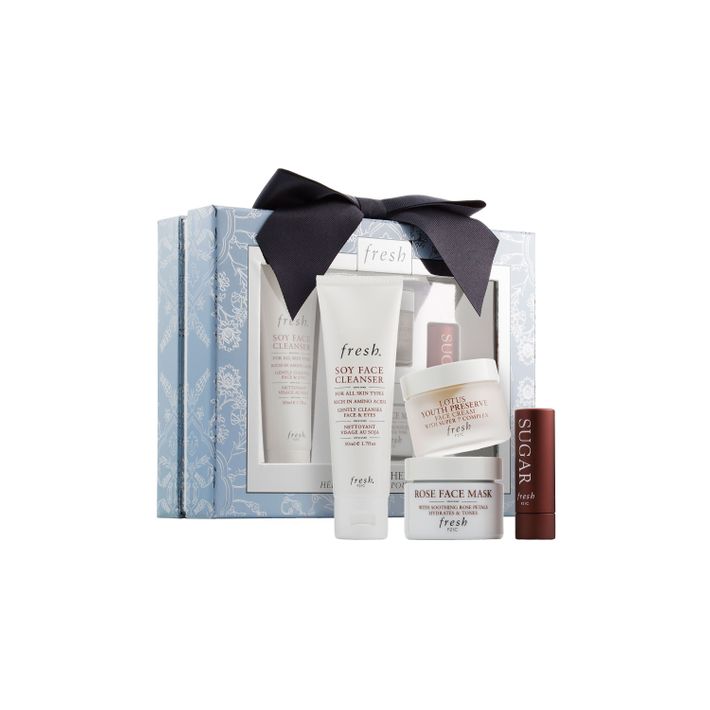 1. Fresh Skincare Heroes, $58
Purchased separately, these products soar north of the $100 mark, but in this seasonal collection you can land all four for a palatable $58. Inside you'll find Fresh's signature lip treatment with SPF – one of the most nourishing lips balms in existence and all-around chapped lip archnemesis – and the ultra-gentle, cucumber-scented Soy Face Cleanser. Fresh's Rose Face Mask smells like the petals from its namesake and hydrates dry skin without feeling heavy, and the very thick Lotus Youth Preserving Face Cream is a seriously moisturizing nighttime treatment. Buy the pack for yourself, or split it up to deliver thoughtful stocking stuffers.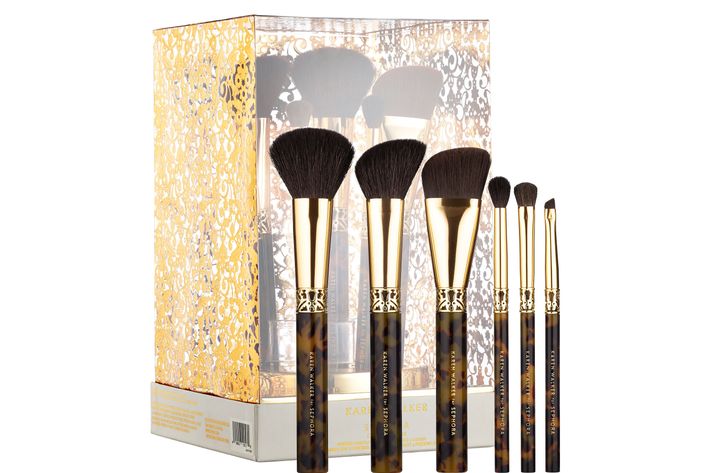 2. Karen Walker Beauty Brush Set, $125
If you're ready to toss your sad, freebie foam sponge and make way toward the big, bad world of makeup brushes, there are worse places to start. Karen Walker, the New Zealand fashion brand, teamed up with Sephora to craft this beautiful six-piece set. The bristles, which are a combination of natural and synthetic fibers, are soft and dense. There's an angled eyeliner brush, so you can perfect your cat eye; a shadow brush for general eye-shadow use; and a fluffy crease brush to make smoky-eye-blending seamless. The complexion brushes include a powder brush, and two angled face brushes that work well to deposit blush, bronzer, or foundation. Because this is a collaboration with Karen Walker, the bristles are encased in long, tortoiseshell-inspired handles, and the 24-karat-gold-plated stand guarantees that your brushes will never fall victim to the dark nether regions of your makeup drawer. Pick one up while you can, since this limited-edition set isn't going to last for long.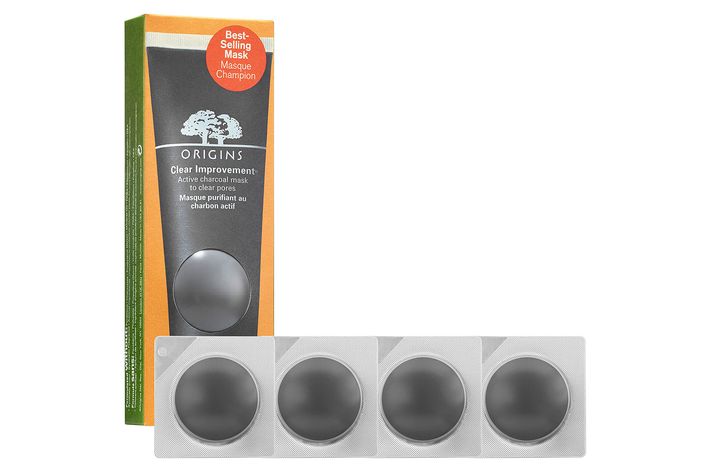 3. Origins Clear Improvement Active Charcoal Mask, $4
This treatment isn't new, but the tiny, travel-friendly pod version of the mask is. Think of Clear Improvement as a tiny K-Cup-size vacuum for your stuffed pores. All it takes is ten minutes for the charcoal mask to soak up blackheads, dirt, and oil. The effect can last up to a week, but if you are especially oily, a twice-weekly go-around wouldn't hurt. Just make sure to follow up with a lightweight moisturizer, as the mask can make skin vulnerable to dryness. Also, that isn't a typo. This mask costs yes, $4.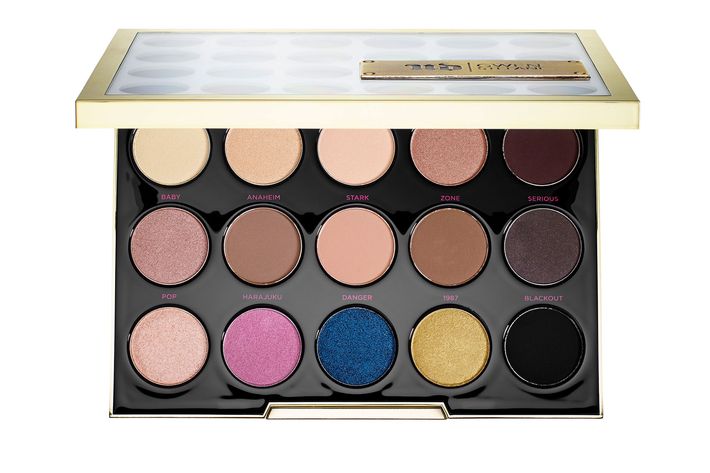 4. Urban Decay Gwen Stefani Eyeshadow Palette, $58
You can be anything but tragic with this exclusive eye-palette collaboration between Urban Decay and Gwen Stefani. Whether you want to be a Hollaback Girl, or Kawaii, or just a girl from Orange County, this palette lets you do it all. What's most surprising about the palette is how wearable it is. Two rows show a pretty array of eyeshadow neutrals, from sophisticated taupes to glittery browns, while the last row is more of an eye palette free-for-all, with a sparkly cobalt blue to a glittery-Studio 54–like gold. Either way, this is a palette that can take you, like Stefani's career, from the '90s to now.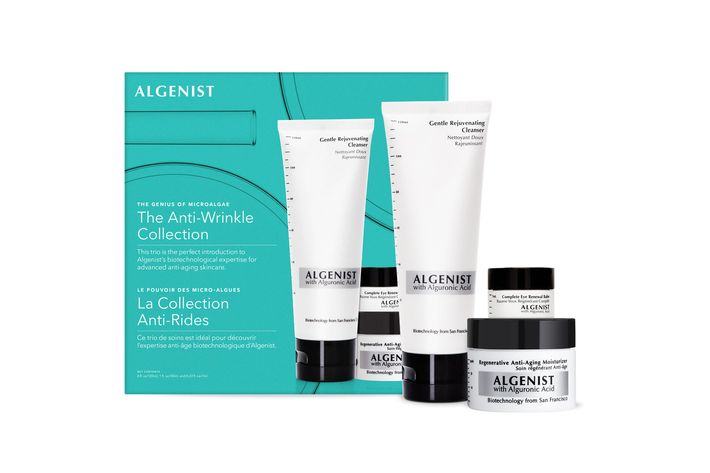 5. Algenist, the Anti-Wrinkle Collection, $52
If you've always wanted a solid skin-care routine but don't know where to start, begin with this set from Algenist. While this biotechnology company may not be as well-known as some other prestige skin-care brands, the formulas are solid and derive their anti-aging qualities from a form of microalgae. What they lack in huge brand presence and in-your-face marketing is your gain, as the products are reasonably priced, especially with this gift set, which saves you $50 off their normal sticker price. The gift set includes full sizes of the moisturizer, eye cream, and face wash. The moisturizer and eye cream are both creamy, not super-scented, and easily absorb into your skin, and the face wash gently foams without stripping or drying it out.