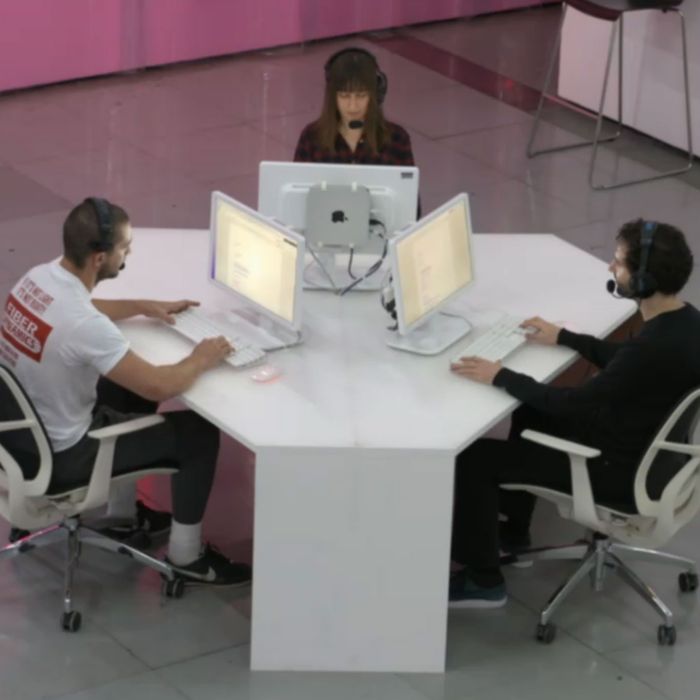 It wasn't so long ago that Even Stevens actor, athleisure enthusiast, and would-be James Franco Shia LaBeouf launched his freshman-year exploration of celebrity. Last month, LaBeouf holed up at the Angelika Film Center in a project called #AllMyMovies wherein the actor watched, well, all of his movies as his reactions were live-streamed for public consumption. The marathon was compulsively watchable.
In a followup to last month's project, LaBeouf and his collaborators Nastja Säde Rönkkö and Luke Turner have launched #TOUCHMYSOUL. In this new meditation on celebrity, the three have set up shop in Liverpool's FACT gallery space so that anyone — you, me, your mother, your dog, a ghost — can call a hot line to speak to Shia. The number (as if you aren't going to try to call) is +44/0-151-808-0771 and the project is being live-streamed here (but of course).
The trio will be answering phones at the gallery for four days, from 11 a.m. to 6 p.m. GMT, so time to start prepping your questions for Shia. Don't fuck it up.