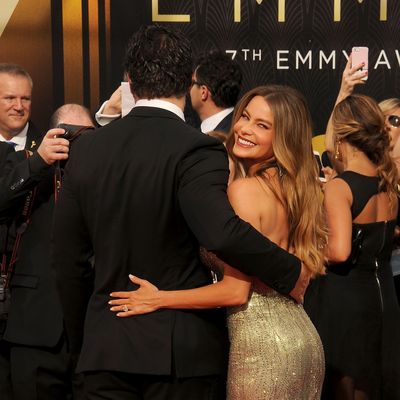 Sofia Vergara.
Photo: Gregg DeGuire
After a luxurious wedding weekend wherein Sofia Vergara wore five wedding dresses and sampled a cake taller than she is, the couple set off for an equally fancy honeymoon.
Things came to a screeching halt yesterday.
Still, the couple is valiantly trying to enjoy the rest of their honeymoon on a private island resort. "We will never forget this place," Vergara captioned a photo. That's for sure.