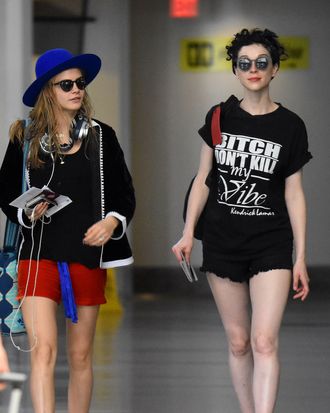 Cara Delevingne and St. Vincent.
Photo: Charlie Pitt/246Paps/Splash News
Traveling during the holidays and celebrities-on-vacation season is often a special kind of hell, but St. Vincent maintained her cool when she took off from Barbados yesterday flanked by her partner in crime. Wearing short-shorts and a T-shirt emblazoned with a Kendrick Lamar dictum, she looked confident and content even in the face of airport adversity, providing us with further inspiration just in time for 2016.