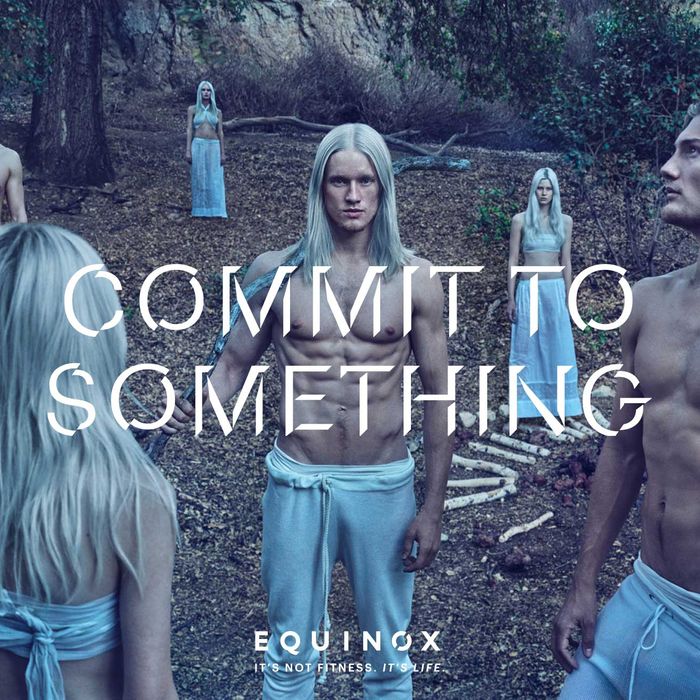 Like fitness — or a cult!
Photo: Equinox
In the last year, photographer Steven Klein has shot Gisele with a buzzcut for Balenciaga, models on a party bus for Alexander Wang, and Rihanna cavorting through Versailles for Dior. All that makes his latest campaign — toned models covered in diamonds, cultcore ensembles, and gray Kristen McMenamy hair by Rihanna's stylist, Mel Ottenberg — sound pretty normal, except this time, the photos are for a sexy city gym instead of a fashion house, and the clothes aren't so much the star as the couture bodies.
Called "Commit to Something," Equinox's new campaign is all about dedication, whether it be glamorously breast-feeding in public or defying stereotypes as an award-winning male cheerleader. Click through the slideshow to see all of the photos and get some freaky inspiration for the New Year, including body paint, sphinx cats, and models entwined in their underwear.