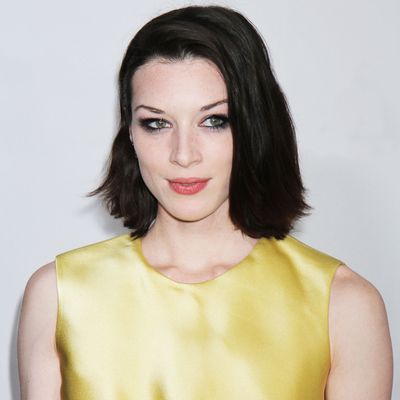 Stoya.
Photo: MSA / London Entertainment/Corbis
Stoya broke her silence Wednesday night and voiced support for the fellow porn actresses who have come forward to also accuse James Deen of sexual assault. So far six women have come forward to say Deen assaulted them, including Stoya, Ashley Fires, Tori Lux, Amber Rayne, Kora Peters, and a woman identified only as T.M.
Joanna Angel, a performer who is widely credited with discovering Deen, appeared on Wednesday on "The Jason Ellis Show" and discussed her experience with him and voiced her support for Stoya.
"At some point he became revered as, like, a feminist by all these feminist blogs. And it angered me!" Angel told Jason Ellis. "Where are they getting this from? There are a lot of men in porn who truly love women, and they're funny and they're interesting and they're good people. Why did the world latch on to him?"
"This does not represent porn," she added. "This represents a specific individual and I do not want the public to blame porn for anything. I think he is a bad egg. There are bad eggs in every industry."