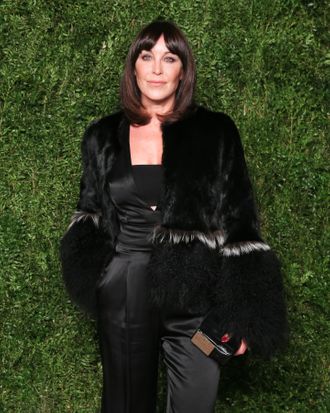 Tamara Mellon
Photo: Matteo Prandoni/BFA.com
When Tamara Mellon went into business under her own name two years ago, she had grand plans to change the way the fashion system works. Mellon, who co-founded Jimmy Choo, took two years off from fashion after leaving the company and reemerged with a strong sense of how she wanted to sell. Rather than adopt the standard show schedule, Mellon took a "buy-now, wear-now" approach, selling in-season clothes on her e-commerce site. "I don't know any woman who wants to buy her winter coat in July," she told the Financial Times at the time of the launch.
Still, there seem to have been some bumps in the road: Yesterday, the brand filed for voluntary Chapter 11, WWD reports; the plan is to go through the process in under 60 days, and reorganize under a new company called New TMB. The brand said there would be no layoffs, and in a statement, Mellon called the situation a "brief period of reorganization," adding, "We expect that we will emerge from this stronger than ever in 60 days or less, and all of us at Tamara Mellon look forward to pursuing our passion long into the future."
While Mellon's designs (save her ingenious legging-boot hybrid) have not been experimental, her approach to the business has, and it's in line with everyone from Everlane, which runs like a lean startup, to the new Bill Blass under Chris Benz, which takes a similar season-agnostic approach. Mellon seemed like she might have worked out a way to succeed outside the fashion industry SOP. Still, the path of disruption never did run smooth — don't count her out just yet.