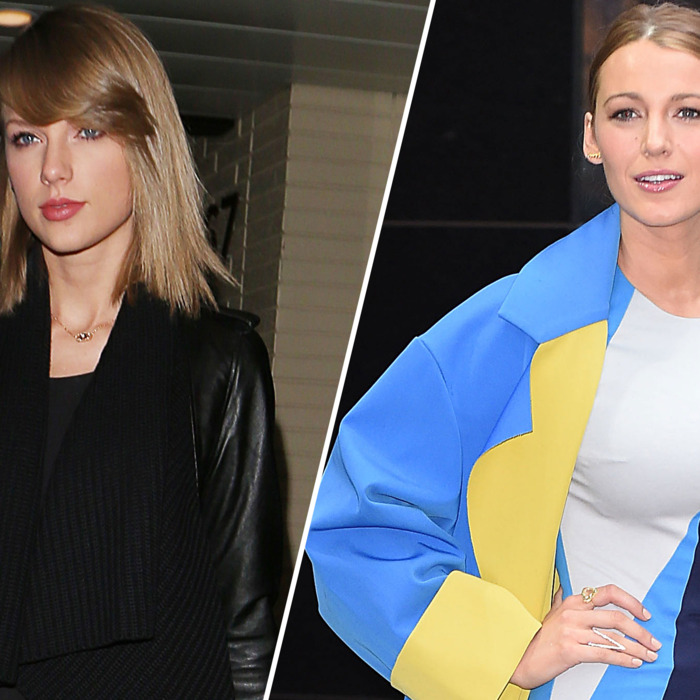 Two blondes broke bread and became friends last week over a shared appreciation of kangaroos: Congratulations to Blake Lively for accepting a co-starring role in Taylor Swift's life. As is customary, the pair have taken the next step in their friendship by performing an exchange of baked goods. Lively, in honor of Swift's 26th birthday, sent her new pal a traditional birthday pie.
There sure is a lot going on with this pie. It's pumpkin. It's a "Thanksgiving Birthday" pie, whatever that is. It has two cats on it. One of those cats' heads is very big. Those cats appear to be sitting on a plate of some sort. Did she make this pie? Probably not.
Anyway, hope these two are having a good time being friends.