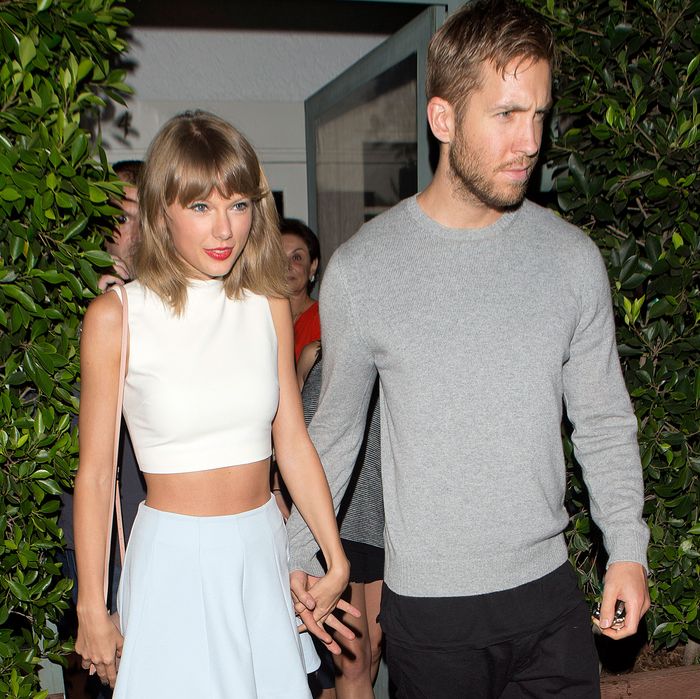 Build a heavenly snowman.
Photo: SPW/Splash News/Corbis
Taylor Swift, Calvin Harris, and (I think) Taylor Swift's brother built a snowman today, as evidenced by a photo posted to her Instagram account. The photo proves both that Taylor Swift and Calvin Harris are still dating, or at least on good enough terms to build snowmen together, and that Taylor Swift does not bend to the will of global warming. "Power couple still slaying," one fan commented. "Just in 3 hours and already have 1 million likes" said another. It all reminds me of a classic Christmas carol:
Silent night, holy night
All is calm, all is bright
Round yon Taylor Swift, Calvin Harris and I think her brother
Calvin Harris so tender and mild
Build a heavenly snowman
Build a heavenly snowman
So appropriate in this case specifically!