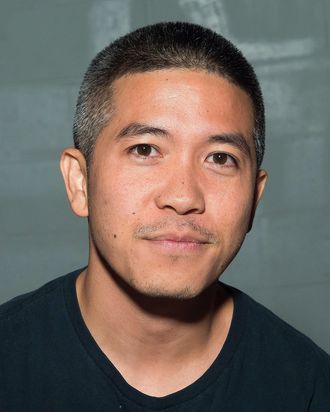 Thakoon.
Photo: Michael Stewart/Getty Images
The latest designer to challenge the fashion system? Thakoon Panichgul. While the 41-year-old has been following style-world standard operating procedure  — showing twice a year during New York Fashion Week for over a decade now — he'll be changing things up in 2016. Per the Business of Fashion, Panichgul will most likely not do a runway show next Fashion Week, and will instead emphasize buy-now wear-now and e-commerce, or what he is calling "real-time fashion."
It sounds like Panichgul has marshaled quite the support system — he has a new partner, Vivian Chou, daughter of  Hong Kong–based billionaire Silas Chou. (Chou senior has invested in Michael Kors and Tommy Hilfiger.) Her family company, Bright Fame Fashion, now owns a controlling stake in the designer's business, though he remains its chief creative officer.
His approach has some parallels to that of Chris Benz, who's revamping Bill Blass as a seasonless e-commerce business, and Tamara Mellon, who founded her business on the same approach (though she is currently in the midst of a chapter 11 filing). If Panichgul's grand experiment succeeds, it could influence more designers to rethink the way they show and sell their wares, too. Watch this space.