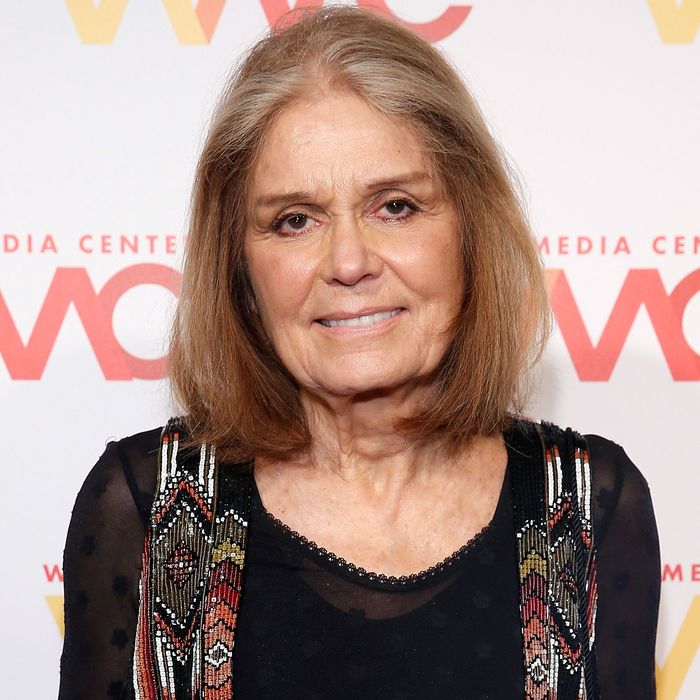 Worth at least a Birkin.
Photo: Brian Ach/Getty Images
When Gloria Steinem was freelancing for Time in the '70s — which she says they asked her to do because they had no women on staff — her agent told her that she was getting paid significantly less than equivalent male contributors. But when she brought this up with Time, they attempted to assuage her wage-gap worries in the most condescending way possible.
"When my agent got the check, he told me that I was getting paid less than men who wrote the same essay," Steinem said in an interview with Fusion. "So, I wrote the editor of Time and complained and he sent me a Gucci purse. I took the purse back to Gucci because I needed the money and tried to get cash for it and I couldn't."
Should've gone with the Birkin.
(h/t Racked)