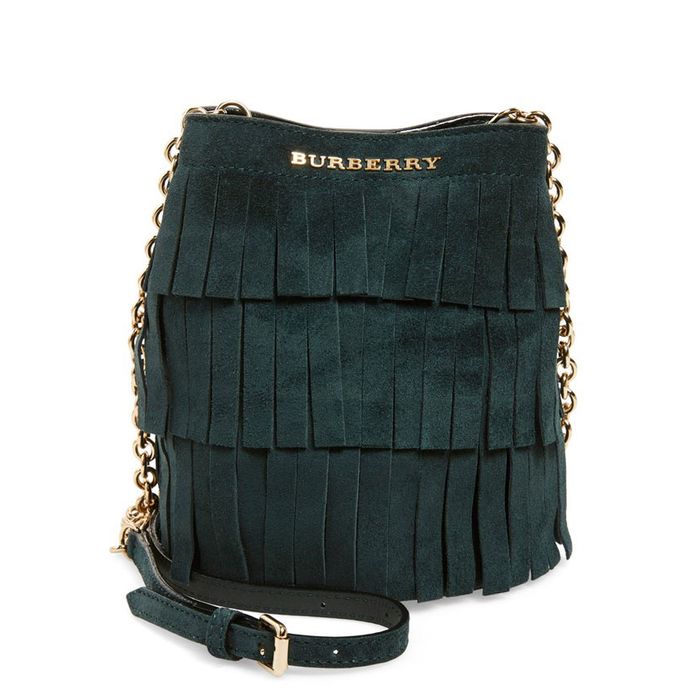 Photo: Courtesy of the Vendor
Every Friday at the Cut, we're highlighting one great purchase for which it's absolutely worth eating ramen noodles for the rest of eternity. If you're looking for cheap thrills instead, check back every Monday for a fun pick-me-up that will still leave you enough cash for dinner.
Burberry knows how to design classics people want instantly — just look at their limited-edition poncho. The brand's popular fringe bucket bag was a breakout star of their fall '15 collection, and now you can finally meet its baby sister. If you already need a break from your Fendi Dot.com, Burberry's mini fringe bucket bag is an on-trend alternative. It's also a downright reasonable purchase in comparison to the original bucket bag, and not nearly as bulky. Put on a bohemian cream dress and caramel suede boots, hang this over your shoulder, and you're set.