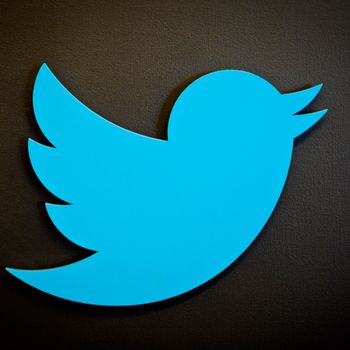 Twitter
Photo: Ole Spata/Corbis
Twitter has not had a great year, and not just because its namesake app and website are lined with egg-scented garbage and trolling. No, in addition to the bad tweets, the start-up has had trouble convincing people who know better that the company is actually working on becoming inclusive and diverse. 

In November, Leslie Miley, Twitter's only black engineer in a leadership position at the time, resigned among a sweep of layoffs and wrote a Medium post outlining why Twitter should continue to push on diversity. While Miley saw Twitter as a public agent for revolutionary change (as was amply demonstrated in 2015), behind closed doors, diversity was greatly lacking.
"There were also the Hiring Committee meetings that became contentious when I advocated for diverse candidates. Candidates who were dinged for not being fast enough to solve problems, not having internships at 'strong' companies and who took too long to finish their degree. Only after hours of lobbying would they be hired. Needless to say, the majority of them performed well," Miley wrote.

He maintained he couldn't figure out how to "continue to work in an organization where the Sr. VP of Engineering could see himself as a technology visionary and be so unaware of this blind spot in his understanding of diversity."
A 2014 diversity report revealed that Twitter as a company is overall 70 percent male and 59 percent white. Former diversity VP Janet Van Huysse, who left the company after six years in the position, has now been replaced by Jeffrey Siminoff, who comes from Apple after two years in a role as director of worldwide inclusion and diversity. As TechCrunch reports, he was also the founder of an LGBT leadership organization called OUT Leadership.

But hiring a white male diversity VP has brought on the expected commentary from people who see this appointment as only more of the same.